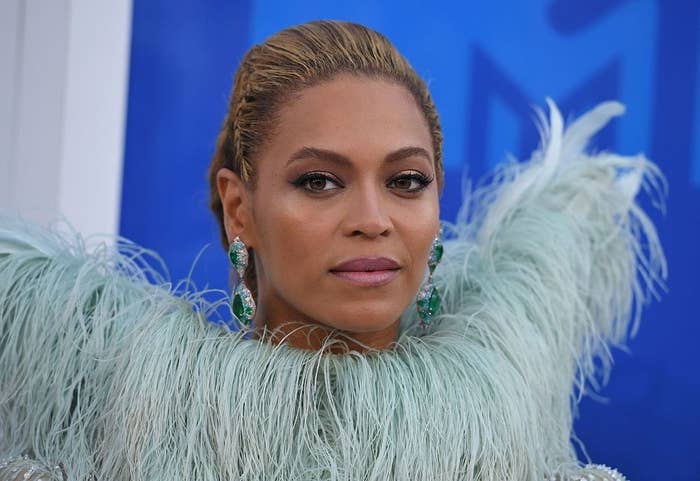 A federal judge tossed out a copyright lawsuit Thursday over Beyoncé's Lemonade trailer. Independent filmmaker Matthew Fulks claimed the singer lifted images of his short film and used them in her viral trailer in his complaint filed in June.
Judge Jed Rakoff said after full consideration of all the facts, briefs and oral arguments from both parties that he disagreed, and he dismissed the lawsuit. Rakoff said he will issue his full opinion with his reasoning at a later date.
Fulks, who also sued Sony Music, Columbia Records, and Parkwood Entertainment, claimed Lemonade and his Palinoia movie both shared numerous similarities by depicting the "pain of a tumultuous breakup" that is "distinctive within the short film genre and combines carefully selected, but seemingly unrelated visuals in a rapid montage, with the recitation of a poem used as a voiceover against a distinctive audio soundtrack." Fulks argued in court documents that both works shared the same "visual and auditory elements, visual and auditory sequences, themes, format, mood, setting, plot, and pace."

Beyoncé's legal team countered the two works bore no "actionable similarity" — one film shows a "white man who is distressed in the wake of a failed relationship," the other shows "an African-American woman who progresses through stages of suspicion, denial, anger, and, ultimately, reconciliation in her relationship," according the court papers.
Beyoncé's film was also in the "context of African-American culture, with a Southern Gothic feel, and has an ending that is upbeat and joyous," none of which, the lawsuit maintains, are displayed in Fulks' film.
Attorney's for Fulks, Beyoncé, Sony and HBO have not responded to BuzzFeed News' request for comment.