Johnny Depp's former business managers responded to accusations that they mishandled his finances, claiming in court documents Tuesday that it was all they could do to keep his extravagant lifestyle in check and "protect the actor from himself."
Depp filed a lawsuit against The Management Group (TMG), run by Joel and Robert Mandel, in mid-January, accusing the firm of "gross mismanagement and, at times, outright fraud." The actor claims he lost millions of dollars and that the firm allegedly approved $28 million in contingencies without any written agreement.

TMG, which represented the actor for 17 years, filed their response in Los Angeles County Superior Court, stating, "Depp, and Depp alone, is fully responsible for any financial turmoil he finds himself in today."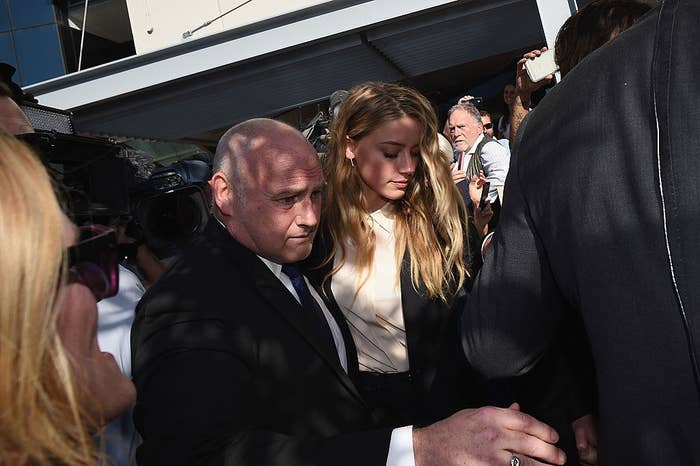 TMG said after Depp terminated the firm, he refused to pay back a $5 million loan. TMG claims they repeatedly warned and advised Depp to reduce his spending and sell unnecessary assets, but he "listened to no one" and demanded the firm fund his "extravagant and extreme" lifestyle that cost more than $2 million a month to maintain, court documents state.
"How cataloguing alleged spending by Mr. Depp of his own money could somehow absolve the defendants of their large and multi-faceted mosaic of wrongdoing will ultimately be determined by the court," Depp's attorney Adam Waldman said in a statement to BuzzFeed News.
Depp also reached a $7-million divorce settlement with Amber Heard last year, money that she then donated to Children's Hospital of Los Angeles.
According to TMG, the actor spent $75 million to buy and furnish 14 residences, including a 45-acre chateau in the south of France, a chain of islands in the Bahamas, multiple homes in Hollywood, several penthouse lofts, and a fully functioning horse farm in Kentucky.
Depp also spent more than $18 million to buy and renovate a 150-foot luxury yacht and spent millions buying and maintaining 45 luxury cars, TMG claims. Other monthly expenses included $30,000 on wine, $200,000 on private jet travel, and $300,000 on 40 full-time employees, the court documents state.
Both sides are demanding a jury trial.
"The only reason Depp filed this lawsuit was to interfere with TMG's ongoing efforts to be repaid on the loan they had made to bail him out," the firm said in a statement. "TMG worked day and night to professionally manage Depp's business affairs, adhering to the highest standards."