While Johnny Depp has remained relatively quiet on his acrimonious divorce battle with Amber Heard, he is making his thoughts clear on their relationship through his body art.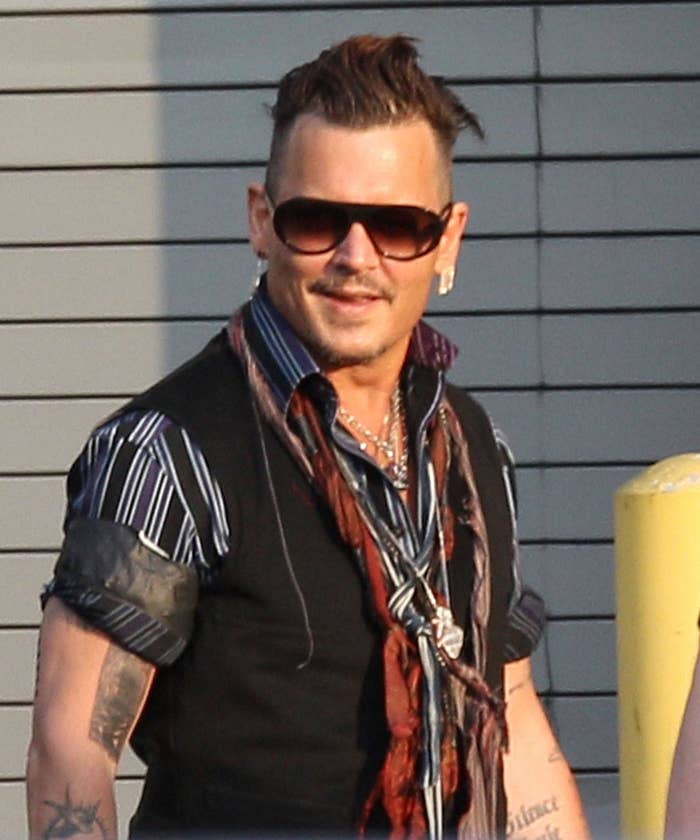 According to paparazzi photos, Depp has altered his knuckle tattoo of Heard's nickname ("SLIM"), which he got shortly after marrying her, to now read "SCUM."
He was photographed on Friday at Sands Casino in Bethlehem, Pennsylvania, where he was playing a concert with his band, Hollywood Vampires.
When the actor waved, he showed off the adjustment to his tattoo, which changed the L into a C and the I into a U.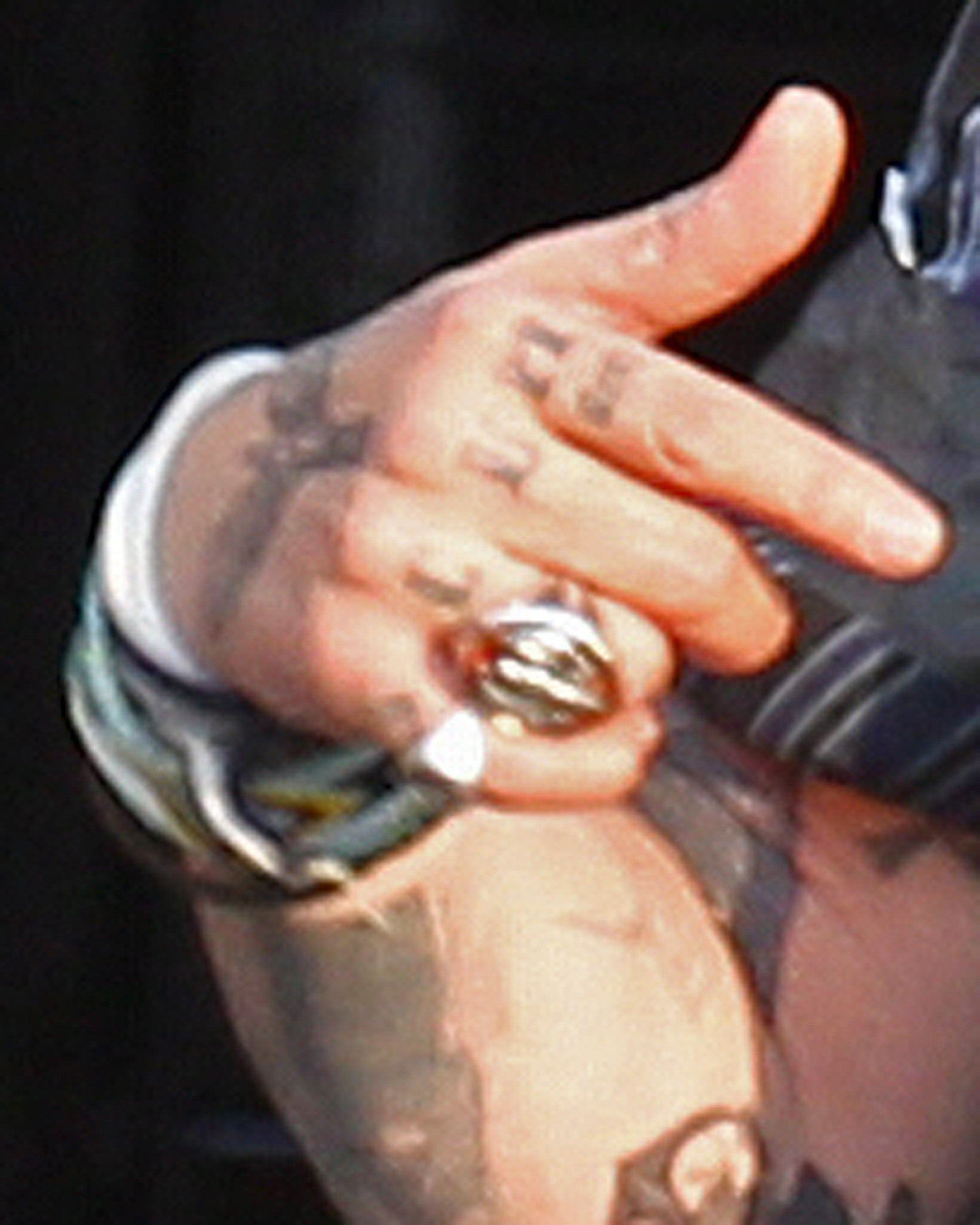 Here's what the tattoo looked like in May.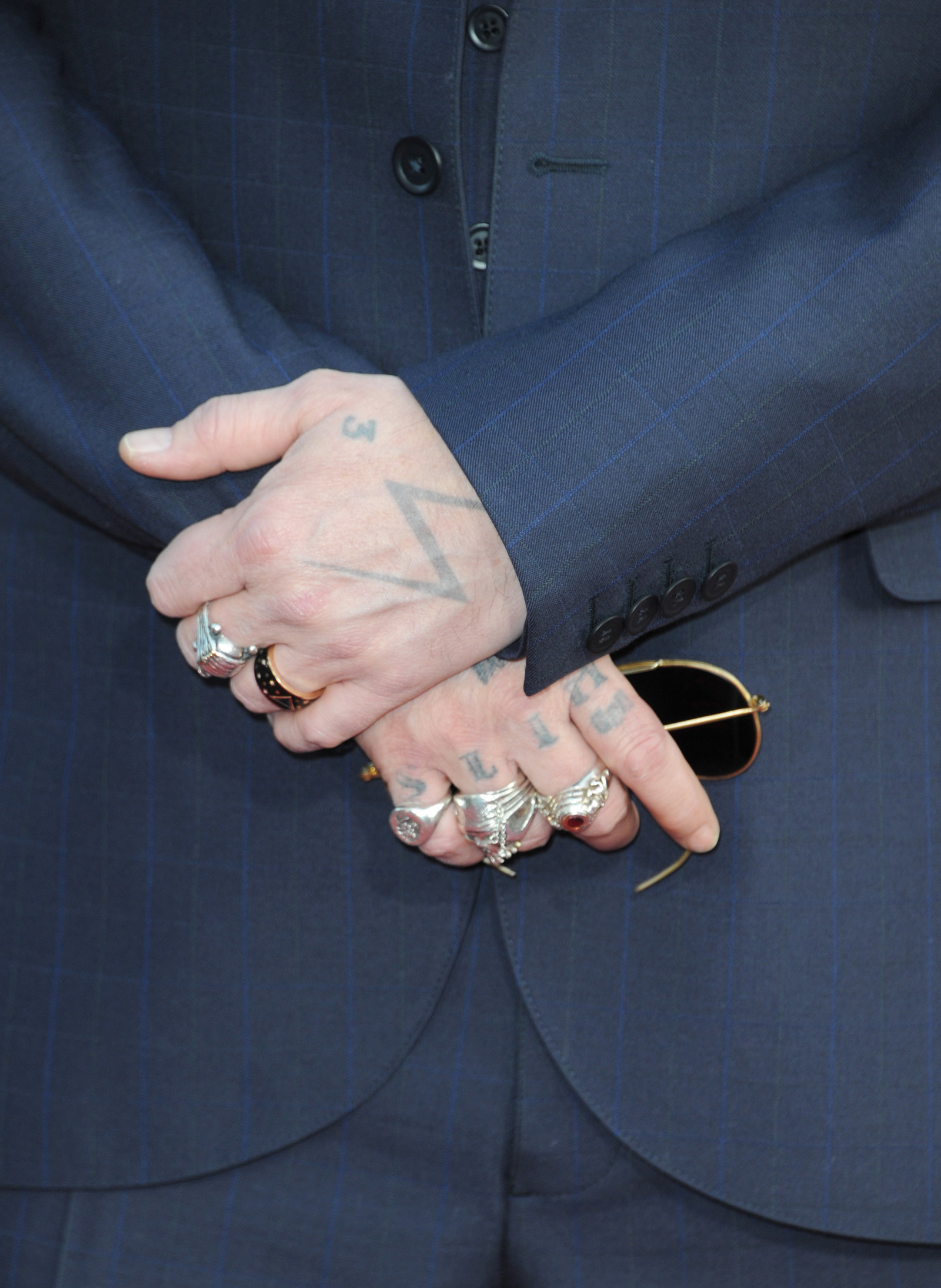 Depp's representative has not responded to BuzzFeed News' request for comment.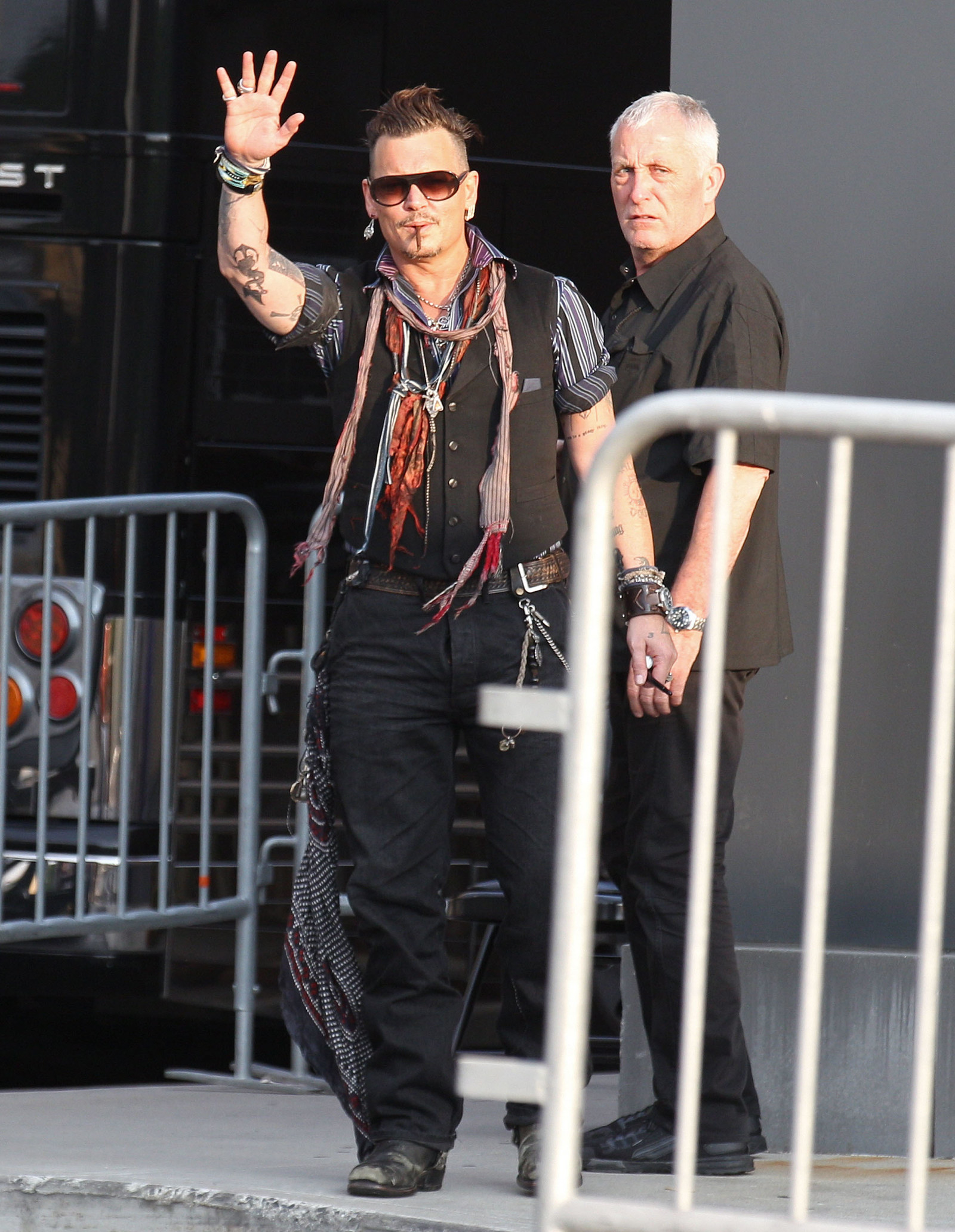 Shortly after filing for divorce last month, Heard obtained a temporary restraining order against Depp, 52, claiming the actor had been "verbally and physically abusive" during their 15-month marriage.
Depp and Heard will face off in court in mid-August on whether to dismiss or extend the restraining order.
Depp has a history of altering his body art. After he broke up with Winona Ryder in 1993 he famously changed his "Winona Forever" tattoo to read "Wino Forever."