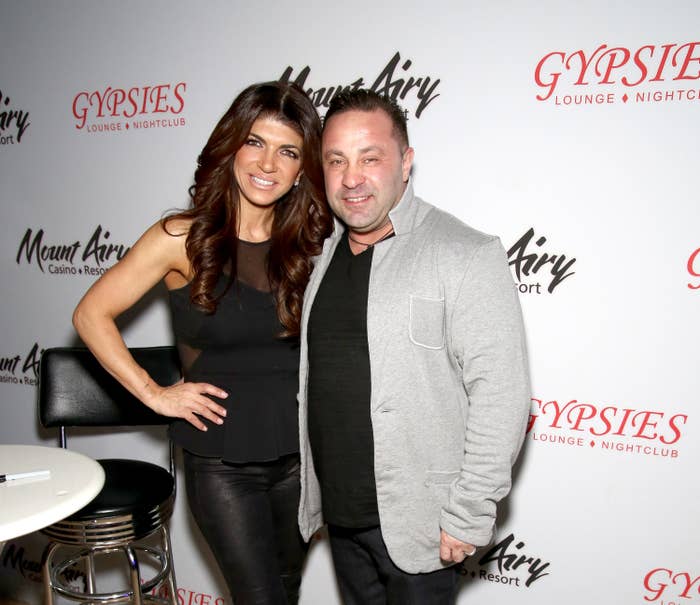 The husband of Real Housewives of New Jersey's Teresa Giudice checked in to federal prison on Wednesday to start serving his 41-month sentence for fraud.
Filming crews and paparazzi were there to capture the couple saying goodbye in New Jersey before Joe Giudice made the roughly 90-mile trip to the low-security federal correctional institution Fort Dix , which houses 4,556 male inmates. Teresa completed her 11-month sentence for fraud last year at Danbury prison in Connecticut.
"His brother, his sister, and several other members of the Giudice family, as well as myself, were present when he turned himself in to the prison, including Teresa," family attorney James J. Leonard Jr. said in a statement to BuzzFeed News. "It was obviously a very emotional day, but this is a very strong family with a tremendous support system and they will get through this, just as they did when Teresa was away."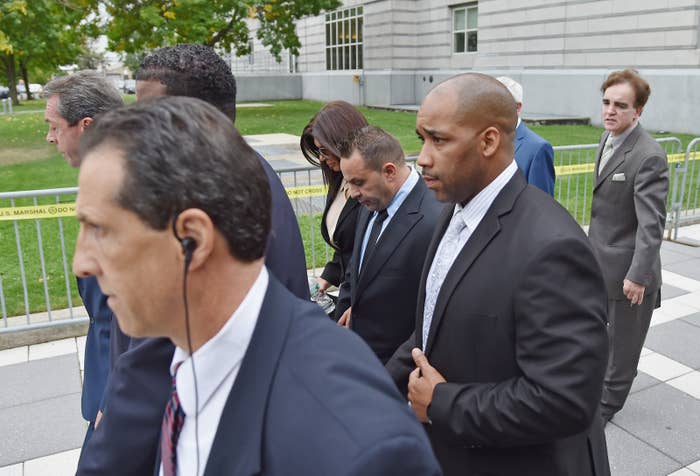 As a voluntary surrender, Joe was only allowed to bring the clothing on his back, prescription eyeglasses, and a wedding band with a value not exceeding $100. He was also allowed to bring prescription medication to be reviewed by the prison's medical staff.
In 2014, the Giudices, both 43, pleaded guilty to four counts of fraud — conspiracy to commit mail and wire fraud, bankruptcy fraud by concealment of assets, bankruptcy fraud by false oaths, and bankruptcy fraud by false declarations. Joe also pleaded guilty to one additional count of failure to file a tax return.
The couple had been facing dozens of fraud-related charges and more than 50 years in prison prior to making a deal with prosecutors.
Over the course of the case, as Season 6 of Real Housewives of New Jersey aired, the Giudices went from insisting on their innocence to tearful disgrace at their sentencing.
Because he is not a U.S. citizen, Joe could face deportation at the end of his prison term. That decision will be made by Immigrations and Customs Enforcement officials.
On Tuesday, Teresa tweeted a picture of her husband smiling with their daughter Gia.