Jay Z, Timbaland Take The Stand In "Big Pimpin'" Copyright Trial
The two rappers told jurors in federal court Wednesday that they thought they had taken all licensing precautions for the flute melody in the 1999 hit "Big Pimpin'." Jurors also got an impromptu beatbox performance.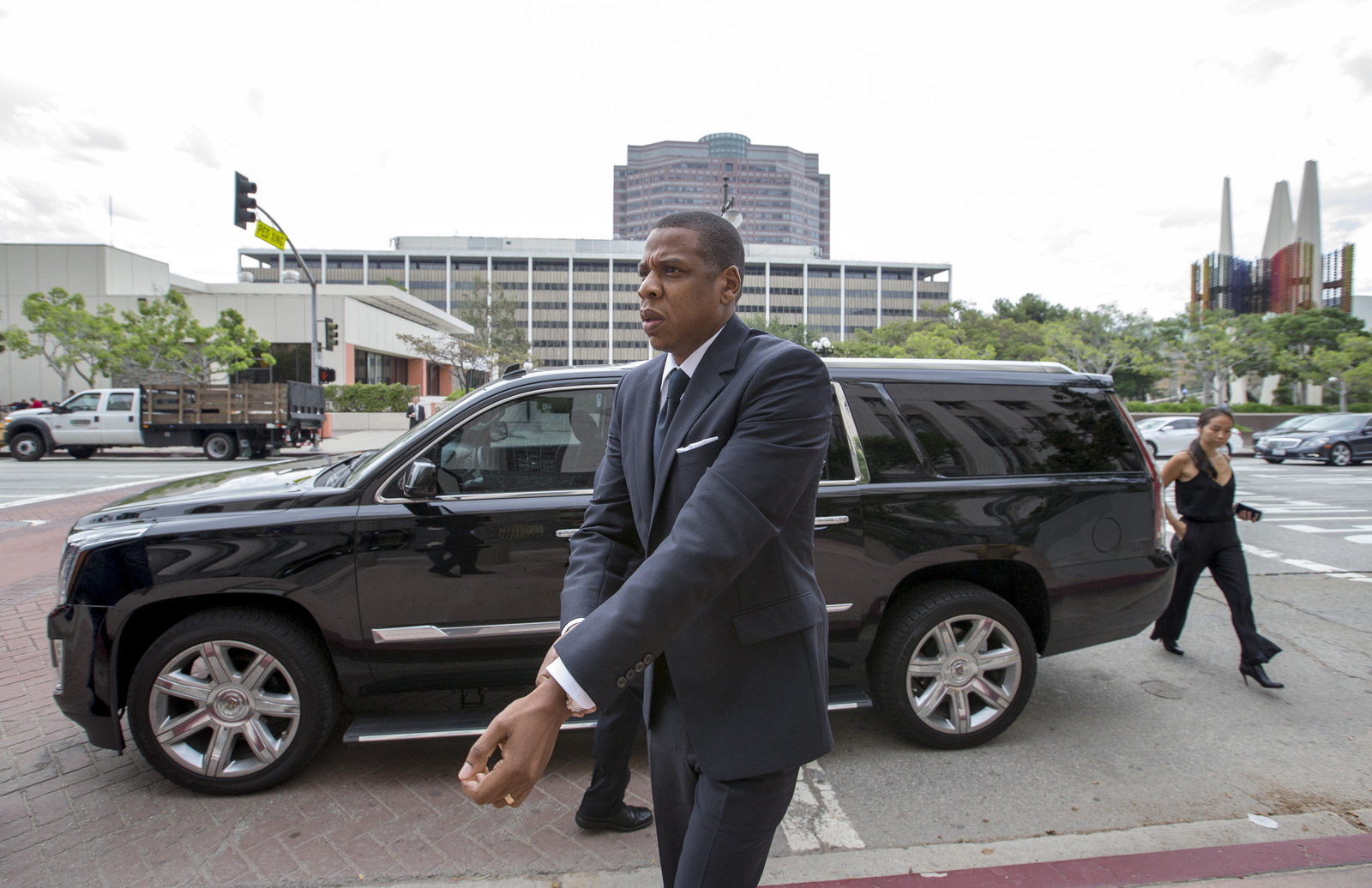 Defending himself against a copyright infringement lawsuit Wednesday, Jay Z told jurors in Los Angeles that he had no reason to believe the flute melody in the hit 1999 song "Big Pimpin'" was a sample from an Egyptian composition written decades earlier.
Taking the stand for the first time, Jay Z was cool, calm, collected — and even humorous — in the U.S. District courtroom as he defended himself against accusations that he and fellow rapper Timothy "Timbaland" Mosley improperly sampled the song "Khosara Khosara," which was written by the Egyptian composer Baligh Hamdy around 1957.
"Timbaland is not known for using samples. … I didn't think there was a sample in it at all," Jay Z, whose real name is Shawn Carter, told jurors. "There would be no reason for me to think of clearing a song if there was not a sample in it.
"Timbaland handed me a track. I didn't think there was a sample in it."
Timbaland was also expected to take the stand Wednesday. The lawsuit was filed in 2007 by Hamdy's nephew, Osama Ahmed Fahmy, who inherited the late composer's music copyright interests.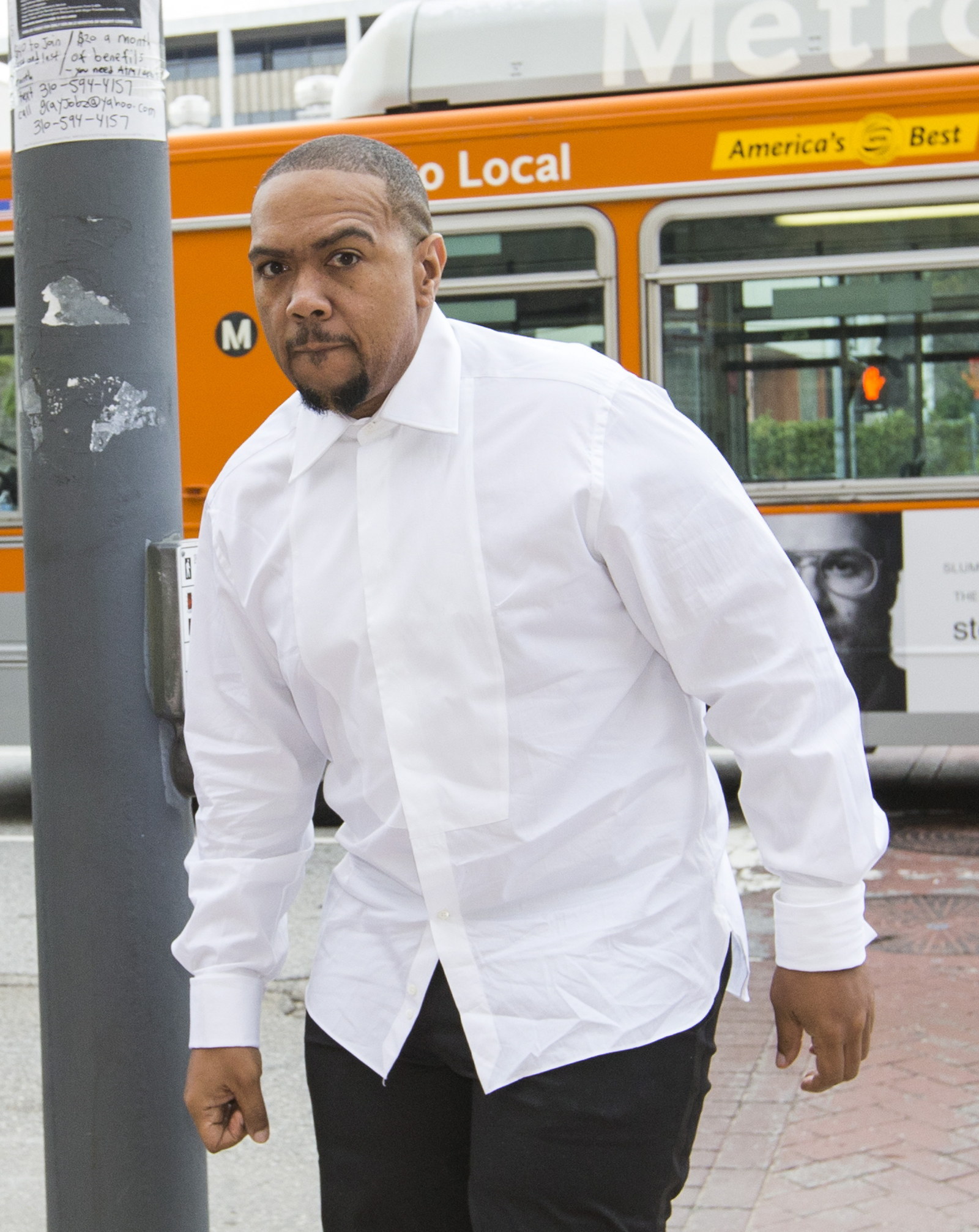 Fahmy is now seeking a cut of the song's profits, arguing that only his uncle's family — not EMI Music Arabia — hold exclusive licensing rights according to Egyptian law.
Under questioning from Fahmy's attorney, Pete Ross, Jay Z talked about the day he created "Big Pimpin'" in the studio with Timbaland.
Jay Z said he teased Timbaland about not having any good music, got his coat, and was about to leave the studio when the track featuring some Arabic music started playing. Jay Z said he put his coat down and the two rappers recorded most of the song that night.
Jay Z emphasized, however, that when he recorded his lyrics over the track, he did not know it contained sampled music.

"I was under the understanding we were licensed to use the music," he said.

According to his legal team's court filing, Timbaland had pulled the melody from a Middle Eastern CD that he thought contained "royalty free" music that was in the public domain.

Upon learning that flute melody in the track was a sample, attorneys for the rappers contend that they obtained the rights from EMI Music Arabia for $100,000 to play the song everywhere except in Egypt.

"I said, 'OK, let's pay 100 grand, we free and clear," Timbaland recounted to the jury Wednesday. "Legal told me me, '100 grand and you're clear.'"
Fahmy contends that only he or other heirs can issue a license, and that under Egyptian law, they can refuse to permit the use of a composition in a manner deemed objectionable, regardless of whether they had previously given up economic rights to the song.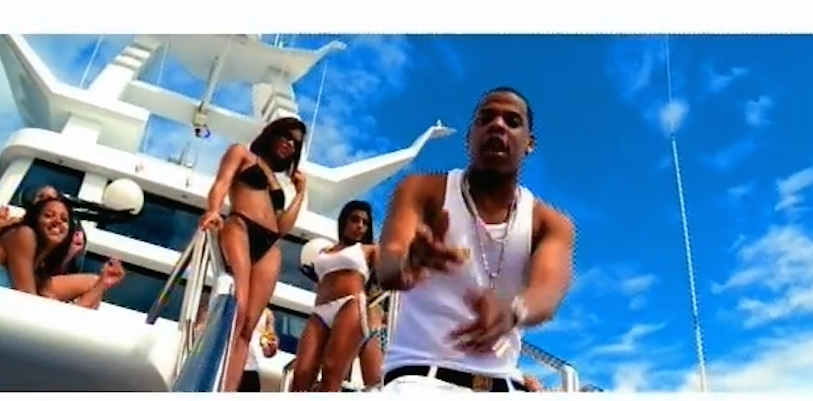 With lyrics like "You know I thug em, fuck em, love em, leave em... 'Cause I don't fuckin' need em," Fahmy contends in his lawsuit that neither his uncle nor the family would ever have allowed the flute sample to be used in "Big Pimpin'."
Asked by Ross if he considered the lyrics of "Big Pimpin'" vulgar, Jay Z acknowledged the song contained "adult lyrics," but said: "That depends on your definition of vulgar. The statue of David could be vulgar."
He said when he and Timbaland created "Big Pimpin'," the song "felt different, felt like a good single." But he didn't know it would be hit.
He told the jury he was "not a beat maker" but has the "natural ability" to move words and flow and uses this ability working with some of the artists signed to his label.

Describing how he worked with Timbaland in the studio, Jay Z said the two "challenge each other."
"He tells me his beats are better than my raps. I tell him my raps are better than his beats," Jay Z said. "It's an ongoing thing that I keep winning," to which the jury and courtroom broke out in laughter.

Taking the witness stand after Jay-Z, Timbaland took the ribbing to the jury by delivering an impromptu beatbox session. He even brought his "keyboard of life" — an ASR-10 — to show how he creates music, but it failed to operate properly and what would have been an up-close performance for jurors was cut short.
Testimony in the case could conclude as early as Friday.