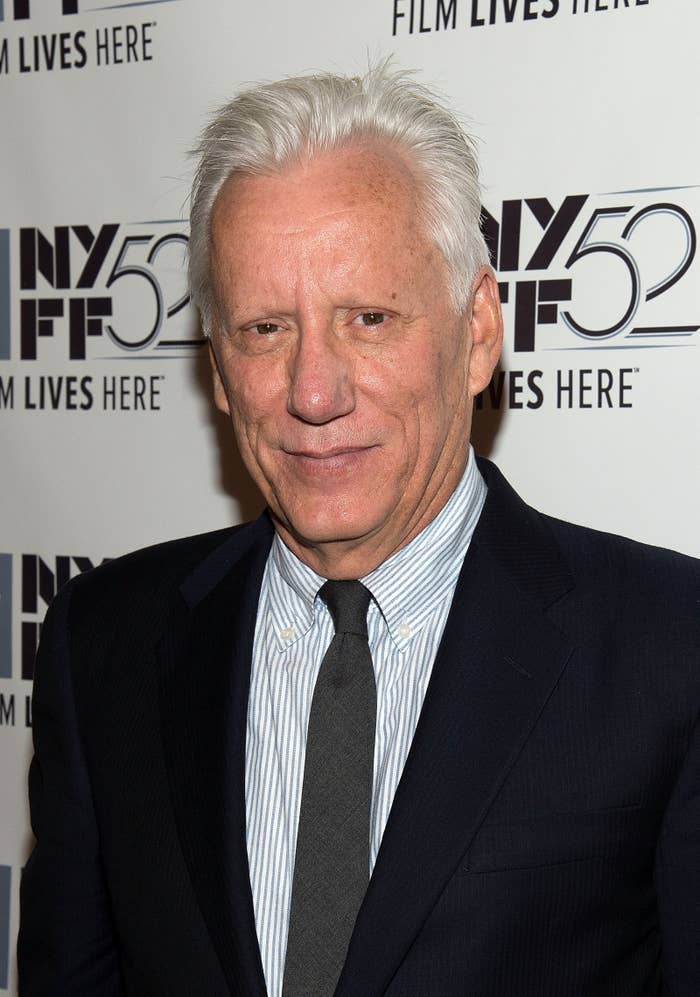 James Woods is demanding that the Los Angeles Superior Court order the unmasking of the identity of a user who called him a "cocaine addict" in a tweet.
Woods filed a $10 million lawsuit in July against the anonymous user "AL" under the handle @abelisted for including the claim during an exchange on July 15. AL responded to a tweet from Woods referring to Caitlyn Jenner by her prior name — and then contrasting coverage of her in USA Today to a lack of coverage of the controversial undercover videos on alleged Planned Parenthood fetal tissue sales.
"Mr. Doe responded with a figurative insult of the same sort that Mr. Woods uses all the time, referring to him as 'cocaine addict James Woods still sniffing and spouting,'" AL's legal papers state.
AL/John Doe's attorney has maintained the tweet was merely the same sort of social media insult used often by Woods himself and not meant to be taken as fact.
AL filed an anti-SLAPP motion in September, asking the court to postpone any discovery in the case until the issue of whether the court considers calling Woods a "cocaine addict" hyperbole or a statement of fact.
In the anti-SLAPP motion, they also argue the entire case should be tossed out of court under California's rules against lawsuits that aim to shut down free speech. AL wants the court to decide that request first before being asked to comply with standard discovery requests and revealing their identity. The anti-SLAPP hearing is set for Feb. 2.
Woods' attorneys, however, state in a recent court filing that the anti-SLAPP motion was merely an attempt to delay the proceedings. They want AL's identity revealed now, as well as to obtain relevant discovery over AL's Twitter habits. They contend AL has not proved the sort of extraordinary circumstances required to remain anonymous.
Woods motion also points out his attorneys understand what actionable tweets are and the actor is not suing AL because he called him a "joke," "clown-boy," "ridiculous," or "scum," because they don't imply any fact. But calling Woods a "cocaine addict," when he has never even done cocaine, is where his attorneys say they have chosen to draw the line.
"If falsely accusing a public figure of being a cocaine addict (an accusation that has serious repercussions for any actor/celebrity seeking work) is not defamation, then nothing is!" Woods' legal team states in the motion. "Indeed, it is hard to imagine how calling someone a "cocaine addict' could be interpreted as anything other than a factual statement. "
Woods' motion also states that not only is the actor not a cocaine addict, but he is also not a sex offender.
AL's attorney, Kenneth P. White, also says the request to identify his client is merely an attempt at harassment.
"Faced with Mr. Doe's Anti-SLAPP motion, Mr. Woods has doubled down on the legal harassment, demanding a court order stripping Mr. Doe of his anonymity and subjecting him to a vexatious deposition," White states in his motion.
A hearing is set for Oct. 23 on whether to grant Woods' request to proceed with discovery.