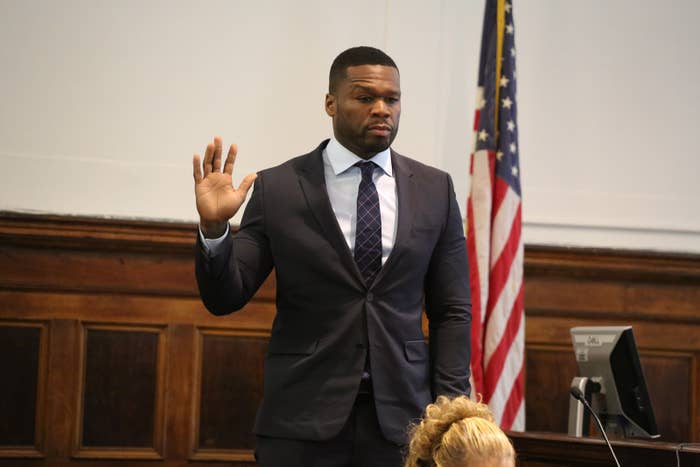 Rapper 50 Cent may claim he's broke, but court records filed Monday in his bankruptcy case shows he still living a lavish lifestyle.
According to new bankruptcy documents obtained by BuzzFeed, 50 said he has $9,286,000 in real estate from three properties – including a 21-bedroom, 25-bathroom mansion in Connecticut. Just caring for the 17.6 acre lawn on that property can run the Queens native as much as $6,487 a month.
The "Get Rich or Die Trying" singer also told the court he has a stable full of cars – worth an estimated $500,000 – including a a 2010 Rolls Royce Phantom, a 1966 Chevrolet Coupe, a 2015 Chevrolet Suburban, a 2008 Dodge Sprinter, and a 2012 Suzuki Kizashi Sport.
The G-Unit Records founder's wardrobe and furniture, he said in the documents, is worth about $100,000 – and his stylist, Erin McSherry, costs him more than $4,000 a month. His other monthly expenses include $9,000 in security; $12,100 in child support; $3,000 on meals and entertainment; $1,000 on personal grooming; and $2,000 on travel.
He also has $10 million in various bank accounts.
50, who's real name is Curtis James Jackson III, filed for bankruptcy three days after losing a $5 million dollar personal injury lawsuit to a woman who's sex tape he released online. He also digitally cut himself into the video as character named "Pimping Curly." (The verdict was later increased to $7 million to include punitive damages.)
Despite Forbes estimating his 2015 worth as $155 million, 50 said he can't pay his creditors and filed for bankruptcy in July 13 in Connecticut.
50 said in court records he owes various creditors more than $32,509,549.91 – while his gross income is around $76,969.58 a year after expenses.