Hurricane Katrina Survivors Say The Homes That Brad Pitt's Charity Built Are Falling Apart
In response to a lawsuit the homeowners filed, Pitt said he is committed to fixing the homes his foundation built in New Orleans.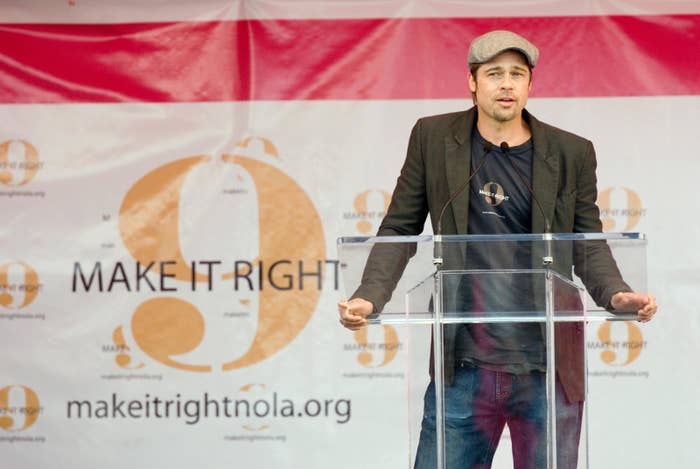 Brad Pitt on Wednesday said he is committed to fixing homes that his foundation built in New Orleans in the wake of Hurricane Katrina after a group of residents sued, claiming that years later, the structures are basically falling apart due to faulty construction.
"Brad made a promise to the folks of the Lower Ninth to help them rebuild — it is a promise he intends to keep," Pitt's spokesperson said in a statement to BuzzFeed News.
Hurricane Katrina was one of the most catastrophic storms in US history. The Category 5 storm struck the Gulf Coast in August 2005, killing more than 1,000 people and leaving huge portions of New Orleans underwater. To this day, the city continues to recover from the effects of the storm.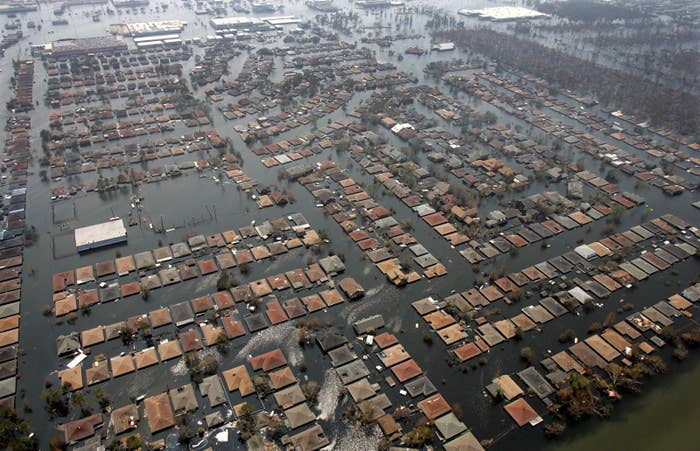 Pitt formed the Make It Right Foundation after Katrina, raising millions of dollars with the mission of rebuilding the flooded Lower Ninth Ward of the city with low-cost but energy-efficient housing.

However, two homeowners listed as plaintiffs in the lawsuit filed Sept. 7 say they are suffering "severe mental distress" due to the lack of repairs and are "gravely concerned that their homes, which suffered serious structural problems, will not last as long as their mortgages." They allege the structural problems include trapped water, plumbing, and ventilation issues that have led to mold, porch rot, and failed stair railings.
They are seeking a jury trial and recovery of expenses and damages, which aren't listed in the lawsuit.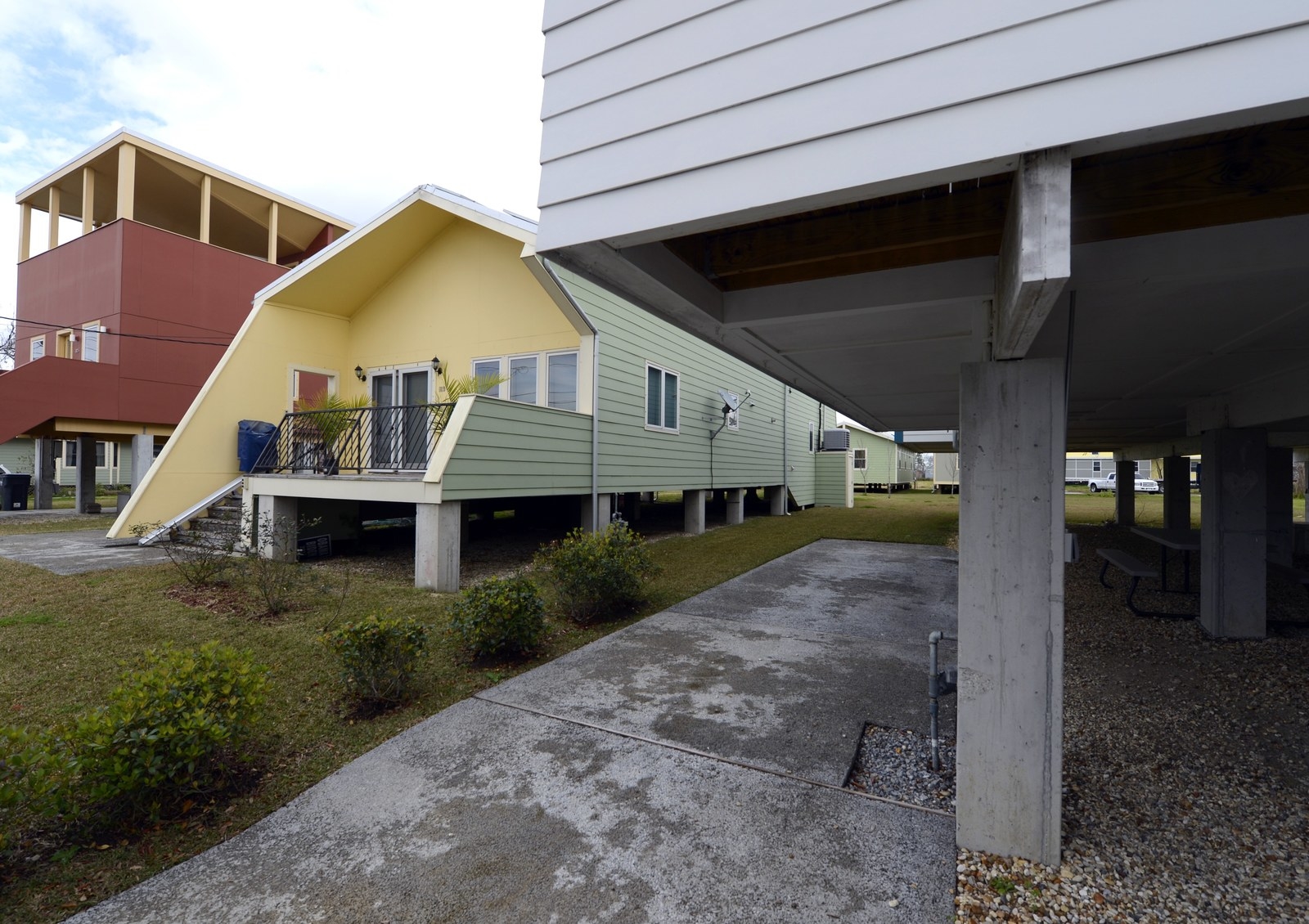 Multiple other homeowners also complained of structural issues in a report published by NBC News. One of them, Kamaria Allen, alleged she had found mold in her home and cream-colored mushrooms popping up from her bedroom walls and kitchen outlets. She also said she began to suffer headaches and to feel tired all the time.
According to the lawsuit, Make It Right has stopped new construction in the area after only building 109 homes, while also ceasing nearly all repair activities.

"This has been years of ongoing lies and broken promises," Allen told NBC.
But a rep for Pitt — who along with the foundation is among multiple defendants listed in the complaint — told BuzzFeed News that the Make It Right Foundation had already started an extensive review of the homes after the 10th anniversary of Katrina.
"Thanks to the dedication of the [Make It Right] team, we have been coordinating repairs of homes experiencing problems since early 2018 and have total faith in the team on the ground to see this through," the spokesperson said.