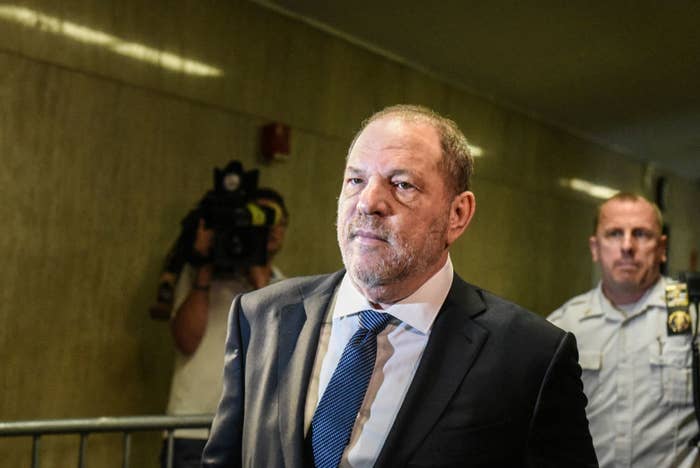 Harvey Weinstein is now facing allegations that he sexually assaulted a 16-year-old model in New York as part of an expanding class action lawsuit against the disgraced movie mogul.
The woman, identified only as "Jane Doe," alleges in new court documents that she met Weinstein at an event after she moved from Poland in 2002 to become a model and actor, and that days later, went to his apartment in SoHo, where he demanded sex.
"He then took off his pants and forcibly held Jane Doe while taking her hand and making her touch and massage his penis," the documents state.

Weinstein also allegedly promised the woman an ensemble role in a movie but did not come through because she would not give in to his sexual demands.
"Weinstein made it clear that, by refusing his sexual demands, Jane Doe was giving up her opportunity to make it in Hollywood," the complaint states.
Weinstein's attorney, Ben Brafman, said in a statement that the new claim "is preposterous."
"Like so many other women in this case who have already been exposed as liars, this latest completely uncorroborated allegation that is almost 20 years old will also be shown to be patently false," he said.
The allegations add to a class-action lawsuit filed earlier this year, in which 10 women accuse Weinstein of sexual assault, false imprisonment, battery, rape, and "other heinous sexual acts."

Weinstein is already fighting a criminal case after he was indicted on charges of rape and other sex crimes regarding two alleged assaults. The first allegedly happened in 2004 inside Weinstein's West Village home, where he is accused of forcing a woman to "engage in oral sexual conduct," according to the complaint. The second case involves an alleged rape in 2013 at a hotel in Midtown Manhattan.
Dozens of women have come forward with allegations of sexual misconduct against Weinstein, who faces multiple investigations, including in Los Angeles. The former Miramax cofounder has repeatedly denied engaging in nonconsensual sex acts with women.