"Gossip Girl" Star Kelly Rutherford Ordered To Return Children To Ex-Husband Overseas
Kelly Rutherford had refused to send her two children back to her ex-husband in Europe, claiming he has done nothing to resolve his visa issues and is trying to keep them for his own.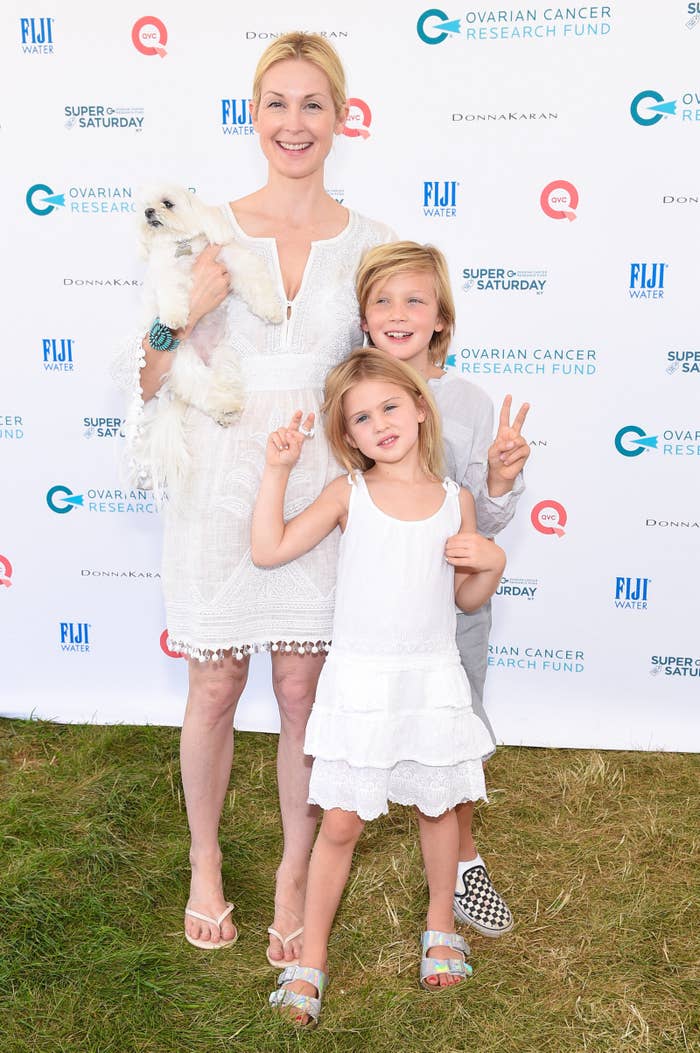 Gossip Girl star Kelly Rutherford on Tuesday was ordered to hand over her two children to her ex-husband, one day after he publicly accused her of violating a previous court order to do so.
Appearing in New York Supreme Court, the actress was ordered to hand over her two children — Hermes, 9, and Helena, 6 — so that they could be flown back to Monaco to be with their father, Daniel Giersch.
Rutherford and Giersch have been locked in a bitter custody battle for more than four years. The court hearing was called after Rutherford refused to return the children after their summer holiday had finished.
After the hearing, Giersch's attorney, Fahi Takesh Hallin, said in a statement that they were "pleased that the American judicial system has prevailed."
"Daniel's request to exclude the press today from the courtroom was granted, to protect the children's privacy," Hallin added. "In addition, his stance of promoting Kelly's time with the children has not changed."
Rutherford's attorney did not immediately respond to a request for comment.
Rutherford's battle with Giersch began after they divorced in 2008. Shortly thereafter, Giersch had problems with his visa and in 2012, a California judge ordered that the two children move back with him to Europe until his residency issue was resolved.
Rutherford later objected in court papers, contending Giersch had made no attempts to resolve his visa issue and return with their children to the U.S.

In May, a California judge granted Rutherford sole custody, but that ruling was later overturned when the court decided it did not have jurisdiction over the case because neither party was a state resident.

The battle escalated this week when Rutherford allegedly refused to send the children back from summer break, with Hallin calling the action "child abduction."
Rutherford has previously said that her children were supposed to return after a temporary stay in France and Monaco, but that more than two years "is not temporary."

Rutherford has also cited the strain of flying back and forth to visit her children as the reason she had to file for personal bankruptcy in 2013.

Rutherford's attorney, Wendy Murphy, said the child abduction and kidnapping allegations missed the real point — that Giersch was doing nothing to address the visa issue while attempting to secure sole custody of the children in Europe.
"Mr. Giersch purports to be interested in co-parenting, but his actions belie a different agenda," Wendy said in the statement. "Mr. Giersch can come to America on his German passport and visit the children here, just as Kelly has traveled back and forth to Europe on her U.S. passport to visit the children there for the past three years."

Another court hearing was scheduled for Sept. 3.