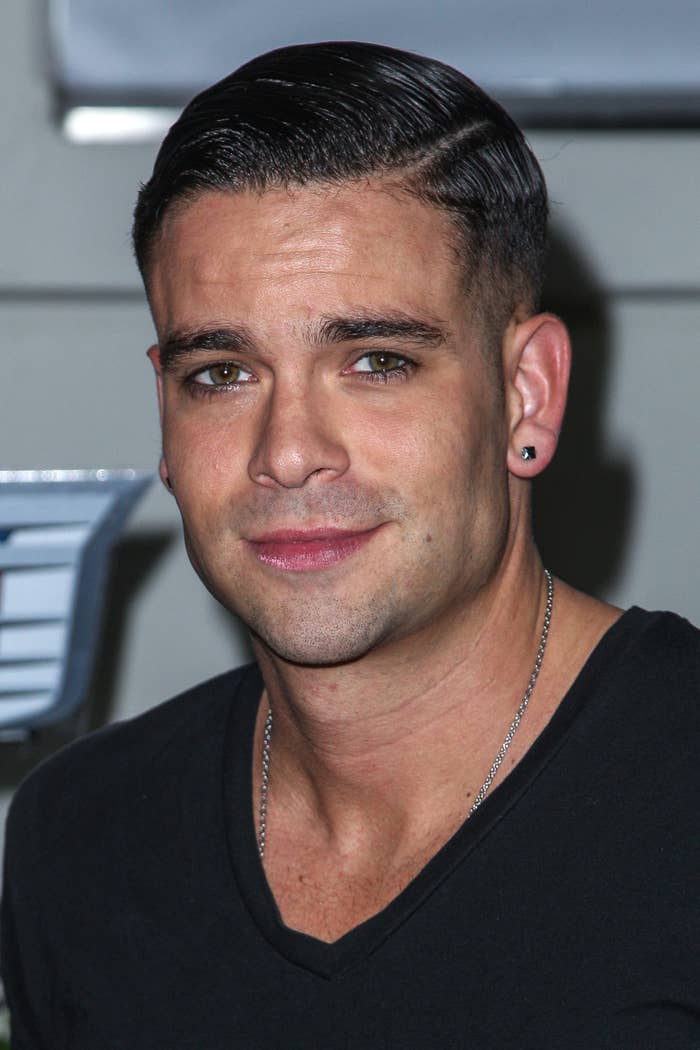 Former Glee star Mark Salling was arrested Tuesday on suspicion of possessing child pornography, Los Angeles police said.
Salling, 33, was arrested at his home in Sunland after investigators served a search warrant there in the early morning, LAPD spokesperson Ricardo Hernandez told BuzzFeed News. A tip from a concerned person led to the investigation and subsequent search of Salling's residence, according to LAPD.
The warrant was served by officers from the LAPD's Crimes Against Children Task Force. Salling was booked at 9:47 a.m. at the LAPD jail, where he was held on $20,000 bail. Salling posted bail and was released at 2:26 p.m. His arraignment was set for Jan. 22.
The arrest comes two years after Salling was sued by his ex-girlfriend, Roxanne Gorzela, who alleged sexual battery, assault, emotional distress, and negligence. She claimed that Salling forced her into unprotected sex and that he later assaulted her when she went to his house to confront him regarding her fears that he had given her a sexually transmitted disease.
Salling settled that lawsuit earlier this year for $2.7 million.
Salling's publicist did not immediately respond to BuzzFeed News' request for comment.