On Friday, Eric Bolling left Fox News and his show was canceled, the cable network announced, in the wake of allegations that he sent unsolicited lewd text messages to female colleagues.
Several hours later, Bolling's teenage son, Eric Chase, was found dead.

"Adrienne and I are devastated by the loss of our beloved son Eric Chase last night," Bolling tweeted Saturday. "Details still unclear. Thoughts, prayers appreciated."
Chase was a student at the University of Colorado Boulder, according to his Facebook profile.

A Boulder police spokesperson told BuzzFeed News they were conducting an off-campus death investigation in the city, but would not identify whether Chase was the deceased for privacy reasons. The Boulder County coroner would not respond to requests for comment until Monday, the police spokesperson said.
Fox News Channel issued a statement, noting they were "very sad to hear of the passing of Eric Bolling's son."

"Eric Chase was a wonderful young man and our thoughts and prayers are with the entire Bolling family," the statement said.
Bolling's former colleagues at Fox News also shared their condolences.
"To my dear friend, please know we all love you, will be here for you and your family," Sean Hannity tweeted.
"Gut-wrenching news about #EricBolling 19-year old only son Eric," wrote Geraldo Rivera. "Erica and I weep for the Bolling family This is horrible, our condolences."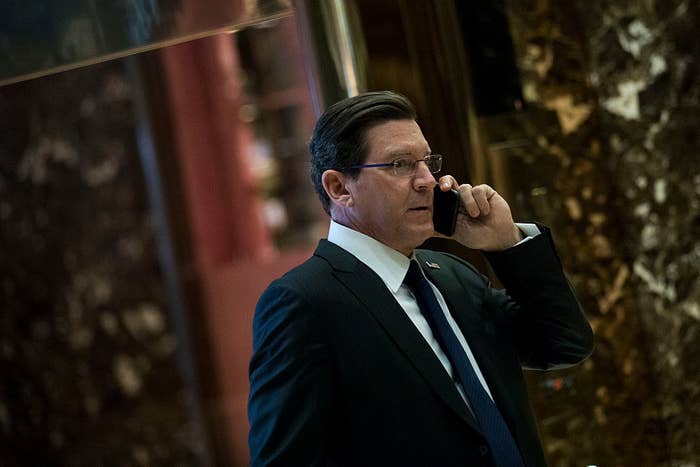 The news emerged one day after Fox News decided to "part ways amicably" with the cohost of The Specialists after suspending him in August pending the results of an investigation into the text messages, the network said in a statement.
"We thank Eric for his ten years of service to our loyal viewers and wish him the best of luck," it said.
Bolling's The Specialists program was also canceled. The 5 p.m. hour will instead be filled with rotating news anchors, with Eboni K. Williams and Kat Timpf remaining as contributors, the network added.
After The Huffington Post reported on the allegations against Bolling last month, Caroline Heldman, a former frequent guest on Fox News, posted on Facebook about her own interactions with the host. Heldman claimed Bolling would often call or text her to ask her out to dinner or invite her to New York after her appearances on his show.
"There were a couple of times that he would try to get me to go to New York, have dinner," Heldman told BuzzFeed News. "He would say if I came to New York we would have a lot of fun, and I knew what was happening."
Bolling's departure is the latest in a string of staff ousters to hit Fox News.
Primetime host Bill O'Reilly was ousted from the network in April following multiple sexual harassment allegations. And former Fox News Chairman Roger Ailes faced sexual harassment allegations from several women before his death in May. He resigned from the network in July 2016 after Gretchen Carlson, a former Fox News anchor who alleged she was fired for rejecting Ailes's sexual advances, filed a lawsuit.
Fox Business host Charles Payne was suspended earlier this year after sexual harassment claims were made by a recurring guest. However, he was scheduled to return to his role hosting Making Money With Charles Payne on Friday after he was cleared by an internal investigation.
UPDATE
This post has been updated with the news of the death of Bolling's son.