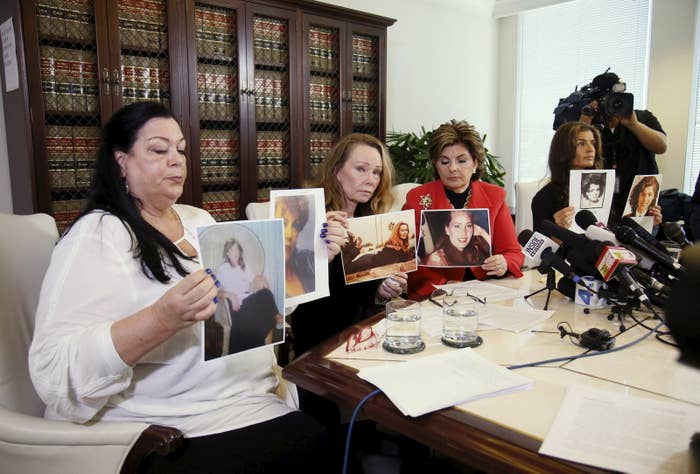 Three more women — including a former Mrs. America — came forward on Wednesday to accuse Bill Cosby of sexual assault, adding to a growing list of allegations made against the comedian.
Gloria Allred, who represents roughly half of the more than 40 women now accusing Cosby of sexual assault, said the numbers of alleged sex assault victims was incredible.
"One is too many," Allred said told reporters. "Two is too many, and when we get up into numbers of 50, this is completely unprecedented. I've never seen something like this in all my years, which is coming on 40 years."

As they have many times at Allred's news conferences, each of the alleged victims took turns relaying now-familiar refrains of trust-building, and then victimization, on behalf of one of America's most famous comedians.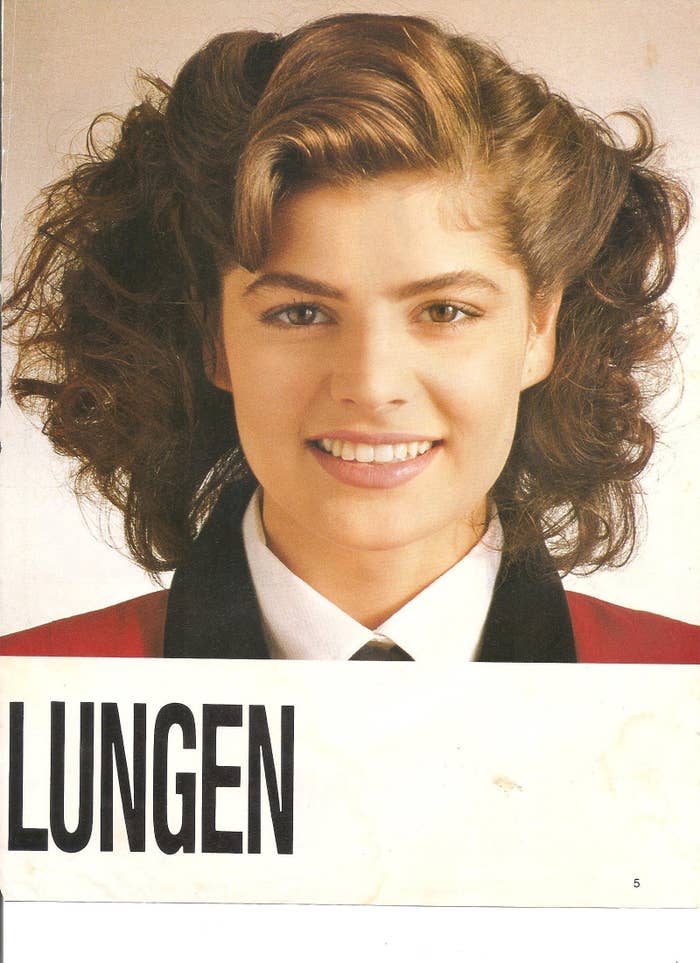 Lisa Christie — who wore the Mrs. America crown from 1997 to 1998 and is now a fitness expert — told reporters she met Cosby as an 18-year-old model just back from Germany.
After an introduction to the comedian on the set of The Bill Cosby Show, a mentorship began and Christie was soon appearing as an extra on set and in Jell-O commercials.
On Cosby's advice, she enrolled in Buffalo State College for theatre and dance to pursue a career in acting. Christie said Cosby continued to fly her back and forth from New York City to Buffalo.
"He waited almost two years before he tried anything on me because he knew that I was a virgin and raised as a Christian," Christie said.
Then one day, she said Cosby booked her flight to meet him in Chicago at the Ambassador East Hotel.
Upon arriving, Christie said Cosby was in his pajamas smoking a cigar and insisted she have a drink before starting an acting exercise, during which "he tried to kiss me like a boyfriend would."
He raised his voice and said, "You owe me!"

I said, "I never asked you for anything!"

He changed his tone and said, "I'll give you the biggest orgasm you've ever had!"

I didn't even know what that meant at the time. Bill then yelled: "You're never going to make it in this business unless you sleep with me!"
After trying to get her to sleep with him one more time, Christie said, she left the hotel and Chicago and cut ties with Cosby.
Also at the Allred conference was Sharen Van Ert, who said she met Cosby in 1976 while working at the Concerts By The Sea jazz club on the Redondo Beach Pier.
She told reporters that one night, Cosby walked her to car and insisted on sitting with her in the passenger seat because, having had a couple drinks inside, she seemed inebriated:
After a while, Mr. Cosby started getting fresh. He was touching me and rubbing my leg. The next thing I remember was waking up in my car, my head hanging down from the seat, alone.

I knew I was drugged because I threw up and I never threw up or drank too much. I believe that he must have put something in my drink while we were closing up the place.

When I got home I realized my panties were missing and I never found them. I believe that Mr. Cosby took them after he assaulted me. Afterwards, I contacted the owner's wife and told her what Bill Cosby had done. Nothing came of it so I decided to quit my job.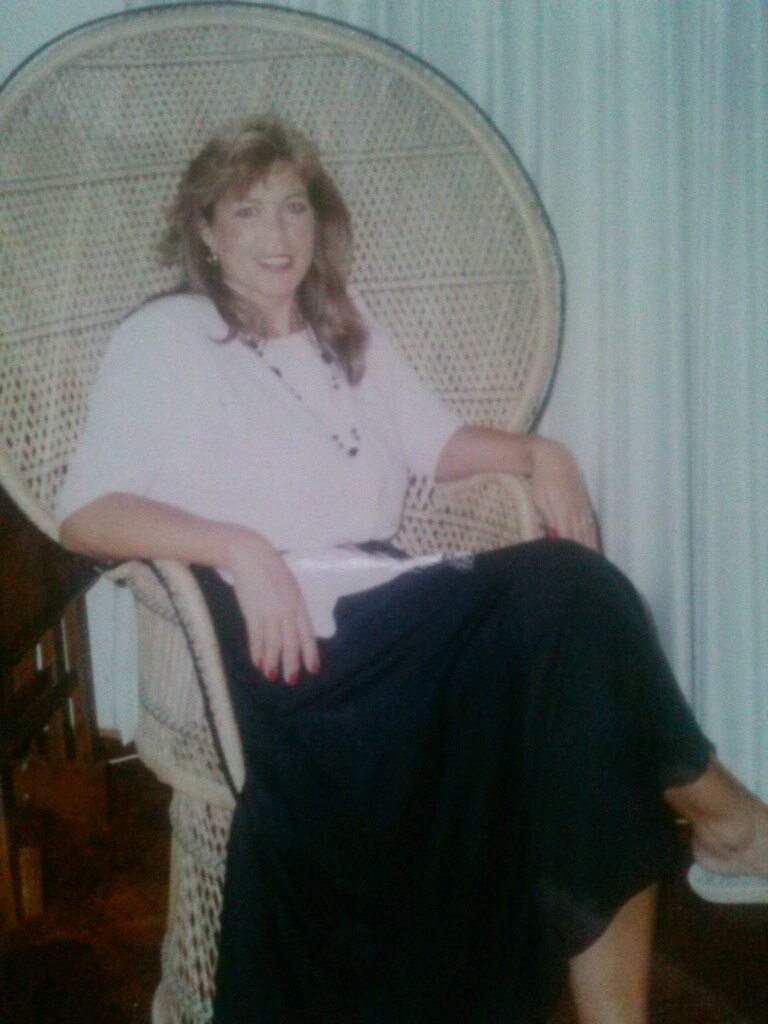 A third accuser, Pamela Abeyta, said she was introduced to Cosby at the age of 25 after a friend suggested the comedian — a regular guest at the Playboy Mansion — could help her be featured in the magazine.

But after seeing a show with Cosby and some of his friends, Abeyta said everything suddenly became a blur:
"I believe that someone put something in my drink," Abeyta said, recalling how she didn't remember leaving the show. "When I came to, I was lying in Bill Cosby's bed, not my own room."
She said she awakened "for a second" before blacking out again:
When I came to again I saw two other naked people in the room by the bed. Bill was sitting on the side of the bed and I blacked out again.

I woke up the next morning in my own room. I got up and left the hotel the next morning not even knowing what went on through the night.
The details shared by the women echoed those made by dozens of other Cosby accusers, many of them alleging that they were drugged and incapacitated before being victimized.
For his part, Cosby and his attorneys have vehemently denied the accusations. Cosby's attorney could not immediately be reached Wednesday.
Meanwhile, Allred is scheduled to depose Cosby on Oct. 9 in a case filed against him by Judy Huth, who has accused the actor of molesting her when she was 15.
Since most of the alleged sexual assaults occurred with adult women, the statute of limitations for any legal recourse has long run its course. But that hasn't stopped Allred from pressing her growing case in the court of public opinion, which has eroded Cosby's reputation and planned business ventures.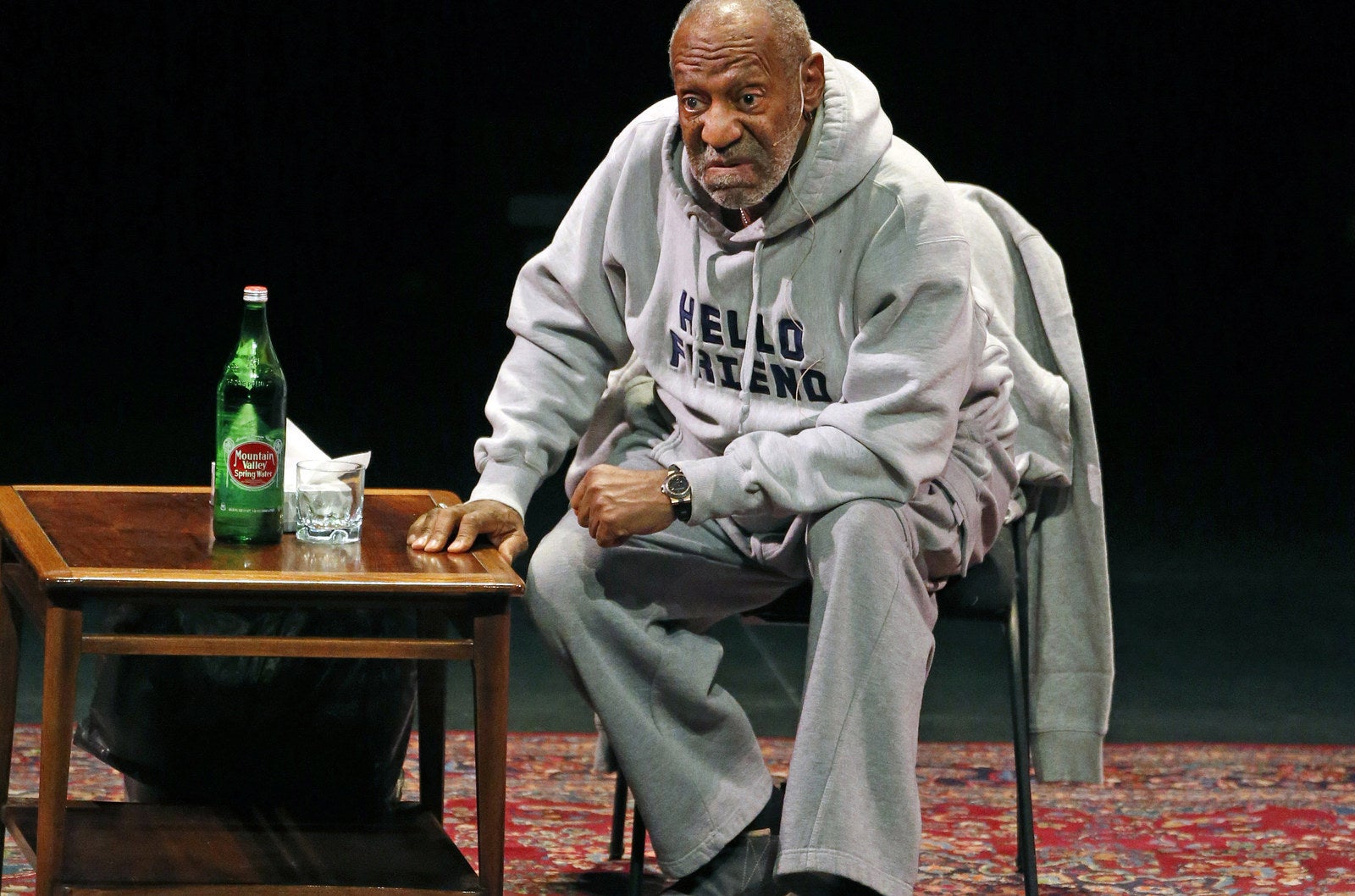 At left, Bill Cosby performs at the Buell Theater in Denver. (AP/ Brennan Linsley) At right, Gloria Allred joins demonstrators against Cosby.
"We think there should be transparency," Allred said.

First, however, she will have to convince a judge to deny Cosby's request that the depositions taken on Oct. 9 remain sealed.

According to depositions in a separate lawsuit brought by a woman who worked at Temple University, Cosby admitted to giving women powerful sedatives, but he insisted they were to allow them to relax and he was never charged with a crime. The lawsuit filed by Andrea Constand — Cosby's first public accuser — was settled in 2006.

In addition to the civil lawsuits filed by Constand and Huth, Cosby has also been sued for defamation by Janice Dickinson, the former supermodel and reality TV star who opened the floodgates with her own accusations of being sexually assaulted by the comedian.