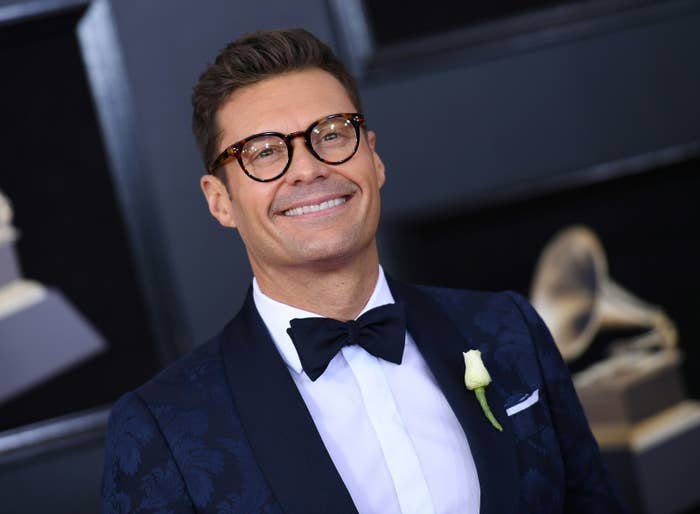 Ryan Seacrest's former personal stylist, who alleges that for years he sexually assaulted and harassed her, has filed a police report in Los Angeles, writing in a column that she "won't be silenced."
Seacrest has strongly denied Suzie Hardy's allegations of sexual misconduct during her time as his stylist between 2007 and 2012, and E! said an internal probe found "insufficient evidence" to substantiate the claims.

In her column for the Hollywood Reporter titled "I Won't Be Silenced, and I've Filed a Police Report," Hardy vowed to press her case, alleging E!'s owner, NBC Universal, conducted an incomplete investigation.
E! has said that "any claims that question the legitimacy of this investigation are completely baseless," citing a two-month inquiry in which outside attorneys interviewed more than two dozen people.
Los Angeles police on Thursday confirmed that a report had been filed against Seacrest, but would not provide any further information, citing privacy rules.
Hardy initially went public with her story in February, days before Seacrest was set to appear on the Oscar red carpet. She told Variety at the time that that Seacrest harassed her and grabbed her genitals, gave her a "bear hug" while wearing only underpants, and forcefully slapped her buttocks, leaving a red welt.
Two weeks after Hardy reported her allegations to E!'s human resources department, she said she was fired, according to Hardy. However, a source close to the situation said that E! no longer need Hardy's services after Seacrest stopped co-hosting E! News.
Hardy said she filed her police report to ensure that her claims against Seacrest will be properly investigated, writing that the silence surrounding her allegations in Hollywood "has been deafening."

"So much for 'Let's believe the women,' right? Unless you're the president of the United States or a TV cash cow, apparently," Hardy wrote in THR. "Those who work with Ryan seem to hope I will just go away. Well, I'm not going away. I'm thriving in the truth and feel more inspired than ever."
Seacrest's attorney told BuzzFeed News in a statement that Hardy was reviving old claims after being refused money in exchange for silence.
"After Mr. Seacrest denied each and every one of Ms. Hardy's decade-old claims, after Mr. Seacrest refused to pay Ms. Hardy any money whatsoever, and after an independent legal investigation did not support her claims, Ms. Hardy went to the press attacking the legitimacy of the investigation," attorney Andrew Baum said. "Now, after being refused money and unhappy with the independent legal investigation, Ms. Hardy now claims to have spoken to the authorities. We will continue to cooperate and we remain confident that Mr. Seacrest will once again be cleared of any wrongdoing."