More Than A Dozen Cars Swallowed Up When Parking Lot Collapses
A 50-foot wide sinkhole destroyed the parking lot of a newly constructed IHOP in Meridian, Mississippi.
Mississippi IHOP customers were shocked and startled when the restaurant's parking lot collapsed Saturday night taking with it at least 15 cars.
According to multiple local news reports, witnesses heard a loud boom before the earth beneath the newly constructed parking lot opened up pulling the cars into the hole.
No one was injured in the incident, police said.
It was not immediately clear what caused the sinkhole, but the town had been experiencing heavy rains in recent days, according to local ABC-affiliate WTOK.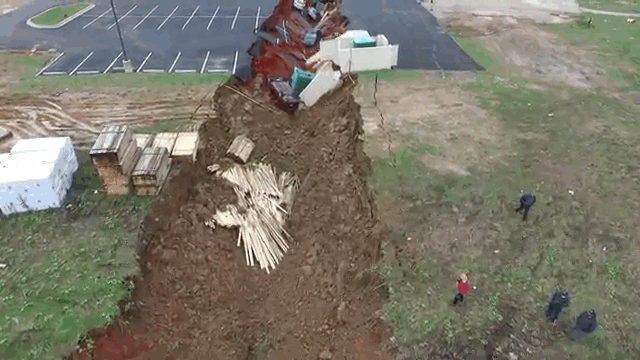 Local police said the sinkhole was 100 to 125 feet long, according to NBC News.