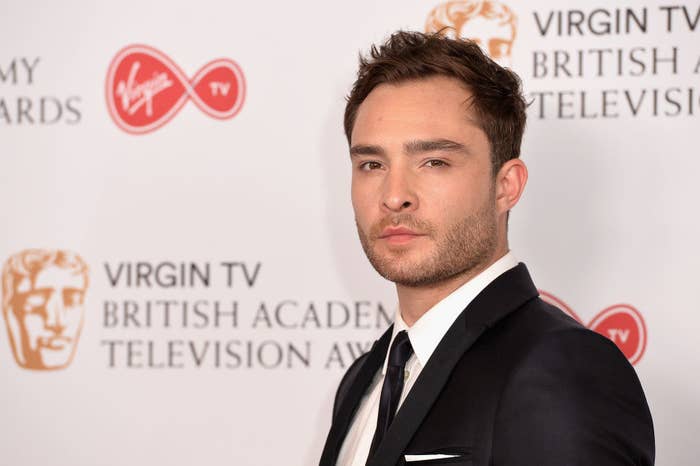 Gossip Girl star Ed Westwick won't face charges after being accused by several women of sexual assault, prosecutors announced Friday.
The Los Angeles County District Attorney's Office announced Friday that it was declining to file charges against the former Gossip Girl actor.

Three women came forward in February alleging that they had been sexually assaulted by the actor. Kristina Cohen reported to Los Angeles police that she had been raped by Westwick in 2014. Cohen originally posted her account on her Facebook, writing that Weswick held her down and raped her while she was a guest at his apartment.
Westwick denied the allegations, however, tweeting, "I do not know this woman. I have never forced myself in any manner, on any woman. I certainly have never committed rape."
Westwick's attorney said in a statement to BuzzFeed News that the evidence "demonstrated from the start that each of the allegations made by the three women would be proven untrue."
"It is a shame there are those who so publicly prejudged this case and that it took this long for Ed to be fully cleared," she said. "I hope that those who made such quick judgment here not knowing anything about the abundant evidence of innocence in this case will hesitate next time before they so swiftly condemn before investigating the truth."
After Cohen's account became public, two other women — Rachel Eck and Aurélie Wynn — also came forward with allegations of sexual assault against Westwick. Eck said she was assaulted at a Hollywood hotel in 2014 when the actor "pulled me onto the bed and aggressively groped me," she said. Wynn said in a Facebook post that she was raped by Westwick at the Glendower Estate in Los Angeles after a July 2014 party.
But after investigating the allegations, the Los Angeles County District Attorney's Office said that there was not enough evidence to file formal charges. In two cases, witnesses were unable to provide sufficient evidence to move forward. In a third, prosecutors said the alleged victim failed to cooperate with investigators and make herself available for follow-up interviews.
Prosecutors added that while other women came forward during their investigation with allegations of unwanted touching by Westwick, the alleged acts were outside the statute of limitations.