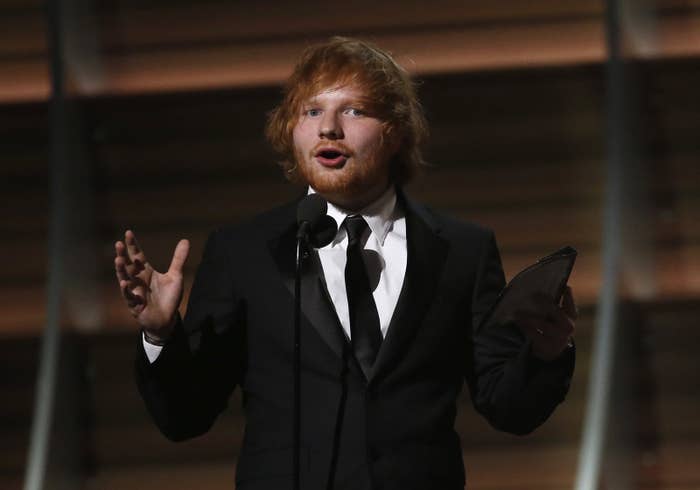 Ed Sheeran was sued Wednesday for $20 million by two songwriters who claim he plagiarized their work "note-for-note" to make the hit single "Photograph."
Martin Harrington and Thomas Leonard are suing in federal court for copyright infringement and are demanding a jury trial, claiming Sheeran stole from their song "Amazing." Leonard and Harrington claim that the song served as the template for the 2012 single for Matt Cardle, who won the reality talent show X Factor.
Harrington and Leonard allege Sheeran and John "Johnny" McDaid, the other credited writer of the hit song "Photograph," engaged in "verbatim, note-for-note copying" making up half of the hit song, according to the federal lawsuit.
"While Sheeran, McDaid, and the other defendants received career-defining accolades, awards, and a fortune for 'Photograph,' the true writers" received nothing, and brought the lawsuit to recover damages and vindicate their rights, according to the complaint.
Harrington and Leonard are being represented by Robert Busch, who secured the multimillion-dollar verdict against Robin Thicke and Pharrell Williams, whom Marvin Gaye's estate accused of plagiarizing for the song "Blurred Lines."
Sheeran's representative did not immediately respond to BuzzFeed News' request for comment.