Eagles Guitarist Glenn Frey Dies
The founding member of the Eagles died Monday after suffering complications from multiple ailments, the band announced.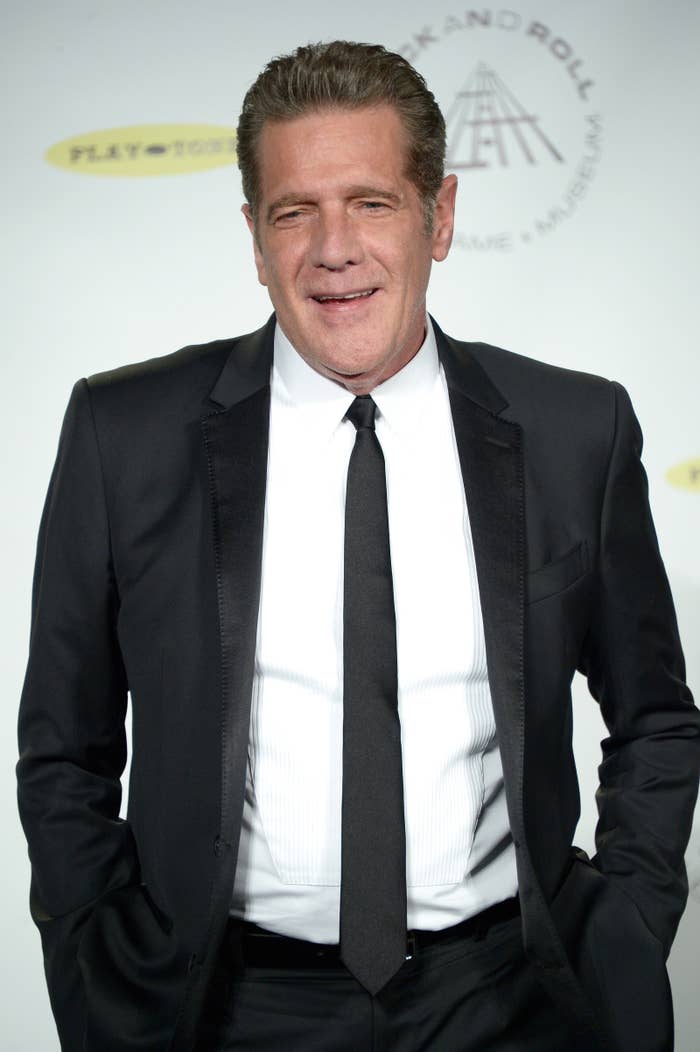 Eagles guitarist Glenn Frey died Monday from complications of multiple ailments, the band announced. He was 67.
Frey, who was one of the founding members of the rock group, succumbed to complications from rheumatoid arthritis, acute ulcerative colitis, and pneumonia, the band announced on its website.
Frey, who was born in Detroit, met Don Henley in 1970 and they both joined Linda Ronstandt's backup band. Frey and Henley later formed the Eagles and co-wrote some of the band's most famous songs, including "Take It Easy," "Lying Eyes," "Desperado," "Long Run," and "New Kid in Town." Frey and Henley, along with Don Felder, wrote the band's most famous hit, "Hotel California."
After the band broke up in 1980, Frey went on to write and perform his own hits, such as "The One You Love," "Smuggler's Blues," and "The Heat Is On." Frey was inducted into the Songwriters Hall of Fame in 2000.

Frey's song "Smuggler Blues" inspired an episode of the TV show Miami Vice, in which he also guest-starred. Frey also made appearances on Nash Bridges and Wise Guy, as well as the movie Jerry Maguire, in which he played an NFL team manager opposite Tom Cruise and Cuba Gooding Jr.

Frey and his wife, Cindy, had three children —Taylor, Deacon, and Otis — and were committed to children's charities, particularly Grassroots Aspen Experience, which brought more than 2,000 economically disadvantaged children from all over the nation to the fabled Colorado mountain village for challenging sports activities, counseling, and confidence-building programs, according to the Songwriters Hall of Fame.
Henley on Monday posted a statement on his lifelong relationship with Frey:
He was like a brother to me; we were family, and like most families, there was some dysfunction. But, the bond we forged 45 years ago was never broken, even during the 14 years that the Eagles were dissolved.

We were two young men who made the pilgrimage to Los Angeles with the same dream: to make our mark in the music industry — and with perseverance, a deep love of music, our alliance with other great musicians and our manager, Irving Azoff, we built something that has lasted longer than anyone could have dreamed. But, Glenn was the one who started it all. He was the spark plug, the man with the plan. He had an encyclopedic knowledge of popular music and a work ethic that wouldn't quit. He was funny, bullheaded, mercurial, generous, deeply talented and driven. He loved his wife and kids more than anything.

We are all in a state of shock, disbelief and profound sorrow. We brought our two-year "History of the Eagles Tour" to a triumphant close at the end of July and now he is gone. I'm not sure I believe in fate, but I know that crossing paths with Glenn Lewis Frey in 1970 changed my life forever, and it eventually had an impact on the lives of millions of other people all over the planet.

It will be very strange going forward in a world without him in it. But, I will be grateful, every day, that he was in my life. Rest in peace, my brother. You did what you set out to do, and then some.