Dr. Phil Drops $250 Million Defamation Lawsuit Against Parent Company Of "National Enquirer"
Dr. Phil and his wife have agreed to bury the hatchet against American Media Inc., which they claimed had been publishing false stories about them for years.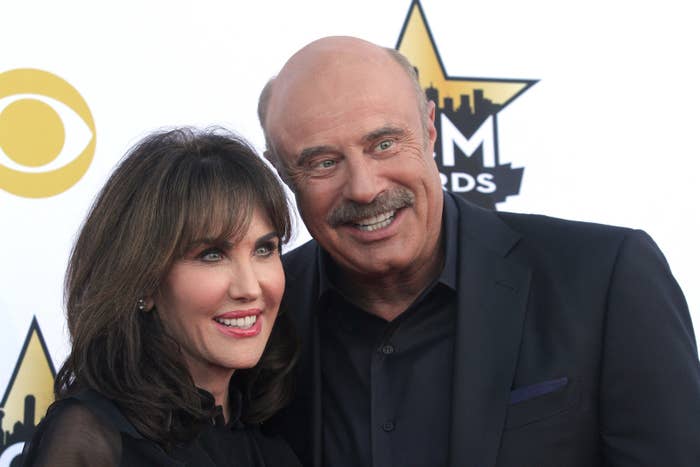 Dr. Phil McGraw and his wife have dropped their $250 million defamation lawsuit against America Media Inc., the parent company of The National Enquirer, Radar Online, and Star Magazine, who they accused of publishing false stories about the couple for years.
Neither side would comment on a possible settlement or agreement reached regarding publishing stories about the McGraws.
"The lawsuit has been resolved to the mutual satisfaction of all the parties," an AMI spokesperson told BuzzFeed News. "The parties have agreed to make no further comment about the lawsuit or its resolution."
The McGraws filed their lawsuit in Palm Beach County, Florida, in July accusing AMI of being nothing more than a "trashy tabloid" in the business of generating money by publishing "gossip and falsehoods." They also claimed the company has been publishing one article a month about him and his wife since Feb. 27, 2003.

At the time of the filing, both sides appeared to have their heels dug in for a fight. The McGraw's attorney, Lin Wood, said in a statement that after years of AMI publications "knowingly and recklessly printing outrageous lies" about her clients, they had concluded that "enough is enough and too much is too much."
AMI responded in kind, saying it looked forward to successfully defending itself against Dr. Phil in a court of law, "and exposing his stale and fraudulent claims for what they really are."
However, on Aug. 26, the lawsuit was quietly dismissed in a way that precludes it from being refiled.