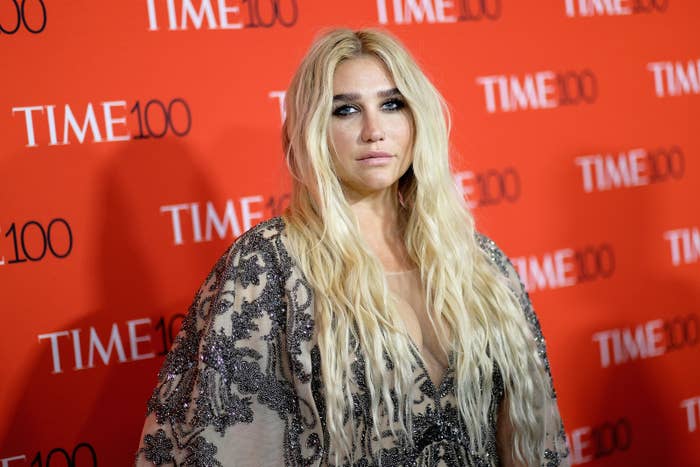 Dr. Luke and Kesha are doubling down on accusations of rape, abuse, defamation, and breach of contract as a trial to settle the legal fight nears.
Dr. Luke and Kesha filed competing motions Thursday in an effort to convince a judge in New York to take their side in the legal standoff before a trial is scheduled, likely for next year.
Kesha has been locked in a legal battle with Dr. Luke (whose legal name is Lukasz Gottwald) since October 2014, when they filed competing lawsuits against each other. Kesha sued the music producer in California, alleging sexual assault and battery, harassment, gender violence, unfair business practices, and infliction of emotional distress. Dr. Luke filed a complaint in New York for breach of contract and defamation, claiming Kesha's allegations were merely a tactic to pressure him and his record label to release her from her contract.
The next year, a judge put Kesha's California case on hold after ruling that the New York lawsuit took precedent. The "Tik-Tok" singer later dropped her sexual assault lawsuit to concentrate on defending herself against Dr. Luke's lawsuit and restarting her music career.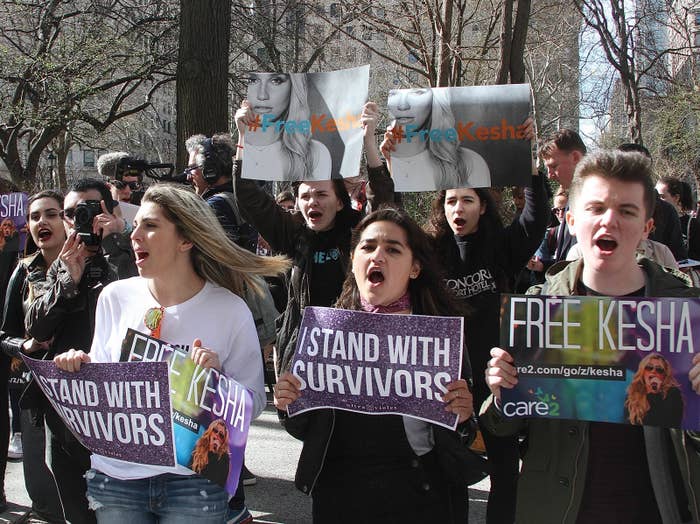 The legal battle has spawned a fan-driven Free Kesha campaign as the singer experienced setbacks along the way, including a judge denying a request to release her from the contract. (She is allowed to record with other producers, but Dr. Luke retains final say on music.)
Kesha signed to Dr. Luke's label in 2005 when she was 18 and a relative unknown, agreeing to provide him with five albums. She then reached worldwide success in 2010 with the release of her album Animal and the follow-up Cannibal.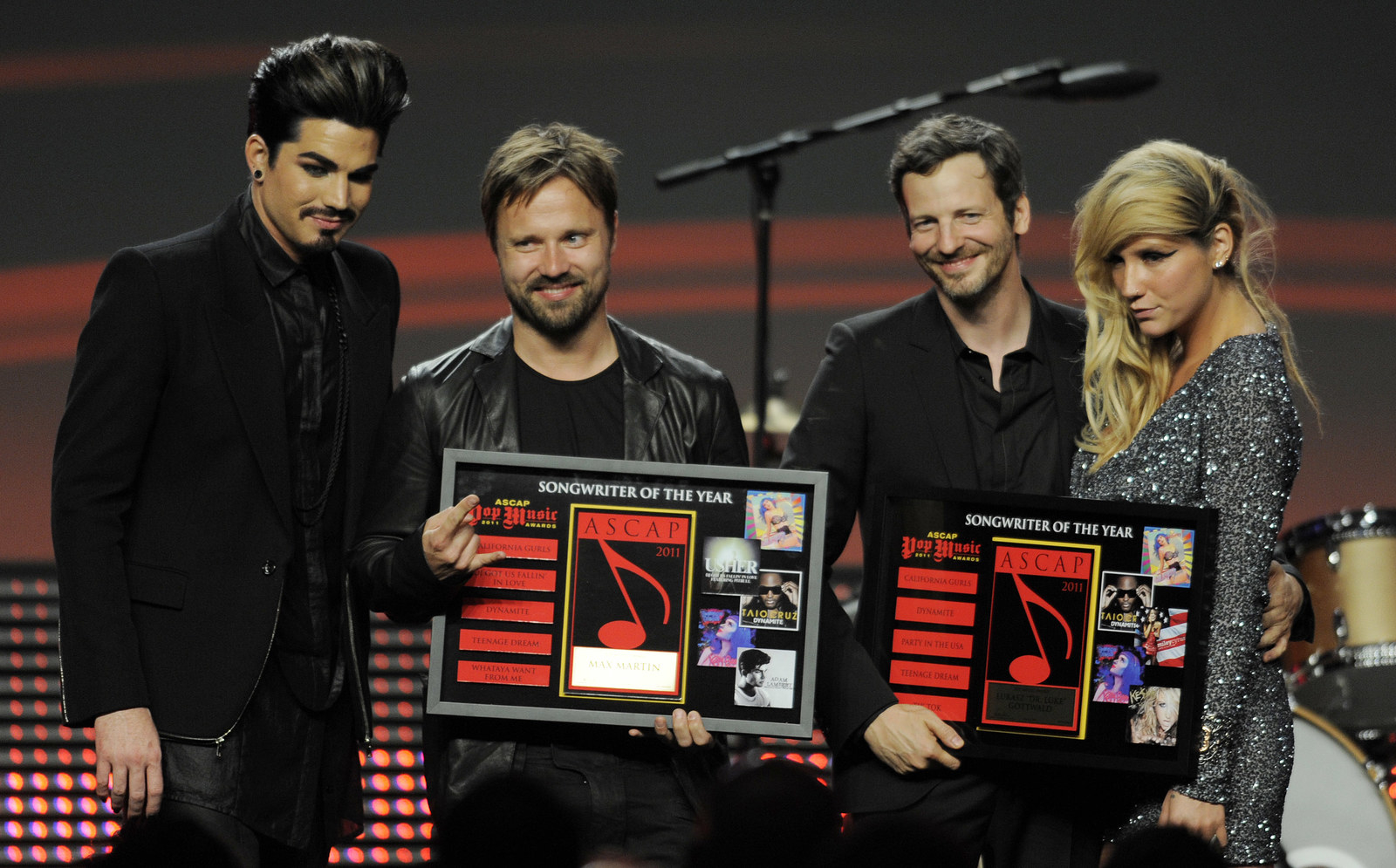 But by 2014, Kesha's relationship with Dr. Luke had reached a breaking point, and she filed her lawsuit, accusing him of drugging and raping her the night of Oct. 5, 2005. Dr. Luke has vehemently denied the allegations, telling the New York judge in his latest motion that his team has evidence Kesha voluntarily drank so much that night at an afterparty at Paris Hilton's home that she threw up in a closet and was asked to leave. He then allowed Kesha to sleep at his nearby hotel suite, giving her the bed while he slept on the couch, his attorney, Christine Lepera, said.
Newly released medical records confirm that it was not until over six years later, as Kesha was trying to get out of her music deals with Dr. Luke, that the singer first "reported" the alleged assault to her therapist, the court motion states.
Kesha's attorneys, however, said in their own court documents filed Thursday that they have evidence the singer reported the alleged abuse in 2005, and continued reporting it through the filing of her lawsuit in 2014.
Right after the alleged assault, Kesha attorneys say she called her best friend eight times from the hotel room to report that she had taken Dr. Luke's "sober pill," felt like something happened, and that her vagina was hurting. Kesha also called her mother five times from the room telling her she thought she had sex and needed to go to the emergency room, the court filings state.

Kesha's attorneys also claim the singer was "put through hell" by Dr. Luke in the years following the alleged assault, including being obsessed with her weight. Her legal team also points out that Kesha is not alone, with other artists like Kelly Clarkson having disclosed experiencing abusive conduct while working with Dr. Luke. His lawsuit, they add, is just Dr. Luke "making good on his promise to destroy" Kesha.

Dr. Luke, who is seeking $40 million in the lawsuit, counters that Kesha is actually the one trying to destroy him by embarking on a campaign to destroy the music producer's business and reputation, in an effort to pressure him to give in to her contract demands. The alleged smear campaign extended to text messages to other artists, including Lady Gaga, alleging that Dr. Luke had raped Katy Perry.
The allegations are not only outrageous but untrue, Lepera said, noting that Perry later testified under oath that Dr. Luke never raped her.
Lady Gaga herself weighed in on the drama Friday, tweeting that she and Perry had "matured" and "gotten over the past" since she exchanged the texts with Kesha, in which she called the "Roar" singer "mean." She also said she had nothing more to say on the matter, "end of story."
But Kesha's attorneys point out that Dr. Luke, despite his claims of being shunned by the music industry, has been working with the some of the biggest names in music, including Iggy Azalea, Sean Combs, and Chance the Rapper.
Now it's up to the New York judge to sift through the dueling court motions and decide which parts of Dr. Luke's complaint to cut — if at all — before possibly going to trial next year. No time frame for that decision has been set.