Range Rovers, five-star hotels, paychecks that exceeded $20,000 a day — for a time, the paparazzi were living lives nearly as glamorous as their relentlessly pursued subjects.
In the early 2000s, nonexclusive "they're just like us" snaps of celebrities doing the ordinary — pumping gas, buying books, carrying groceries — were fetching $10,000 to $20,000 a pop. That last photo of Brad Pitt and Jennifer Aniston walking down the beach? $500,000.
All that money was like blood in the water, attracting droves of photographers and thrill-seekers to New York and the epicenter of tabloid fare — Los Angeles. And for a time, there was more than enough money to go around. But the once impenetrable paparazzi beast would eventually be felled by a confluence of events outside its control.
The economic downturn — and with it, a steep drop in magazine sales — proved to be a devastating blow, but there was also pushback from celebrities, a crackdown from lawmakers, and the death knell: social media.
Little more than a decade ago, stars like Paris Hilton would "inadvertently" leak their plans to the paparazzi — part of the wink-wink symbiotic relationship that fueled their tabloid fame. But what once took an army of clamoring paparazzi can now be tweeted, Instagrammed, Snapchatted, and Vined.
Via social media, stars have a direct conduit to their fans, a space where they control their message, their look, their brand.

As one longtime pap put it: "Now they are the ones who are shooting the ring first and saying 'I'm engaged,' or showing off their baby bump, and breaking their own news before anyone else."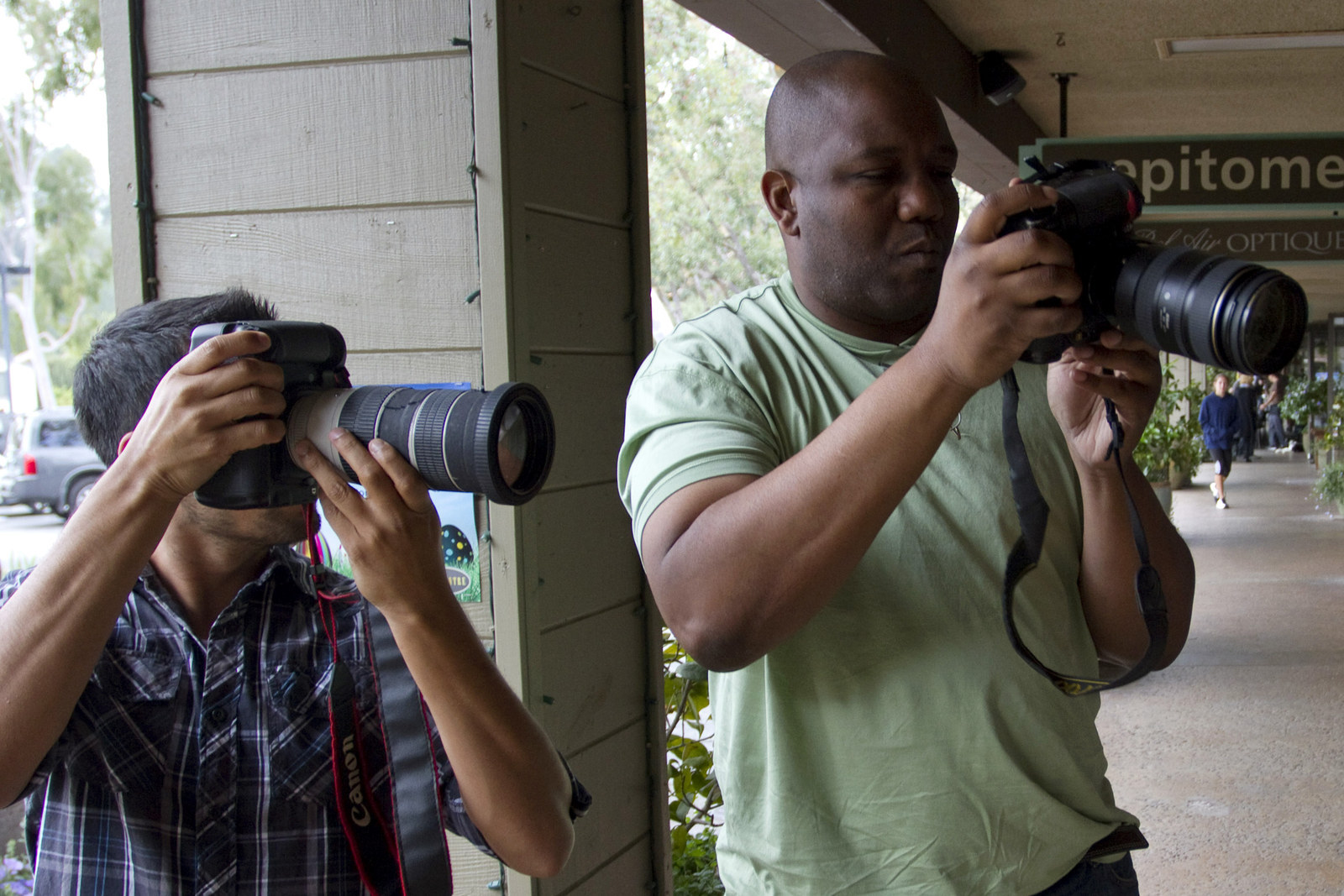 In the eye of the storm
At a husky 6 feet 8 inches tall, Giles Harrison cuts a formidable figure, especially when he's wielding a foot-long, 500 mm lens.
When he started his career as a pap in 1995, Harrison said there was hardly any money to be made.
"Maybe there was five of us," he told BuzzFeed News.
Harrison wasn't good at "doorstepping" — waiting outside a celebrity's home and then tailing them around town — so he developed his own niche, one that would come to dominate the tabloid circuit.
"No one was just roaming the street finding celebrities and taking pictures of them," Harrison said. "That just seemed to be where the money was. Being in L.A., a lot of things were being filmed. So I would go down to the Baywatch set and take pictures of Pamela Anderson, sell it, and roam around town."
At first, there was little interest in Harrison's brand of photography. The big payoff at the time was still in the story-driven photos — baby bumps, new couples, affairs, arrests, vacations, stints in rehab.
But soon, the stars became "just like us," and everything changed.
"It was like a gold rush," Harrison said. "It just went apeshit."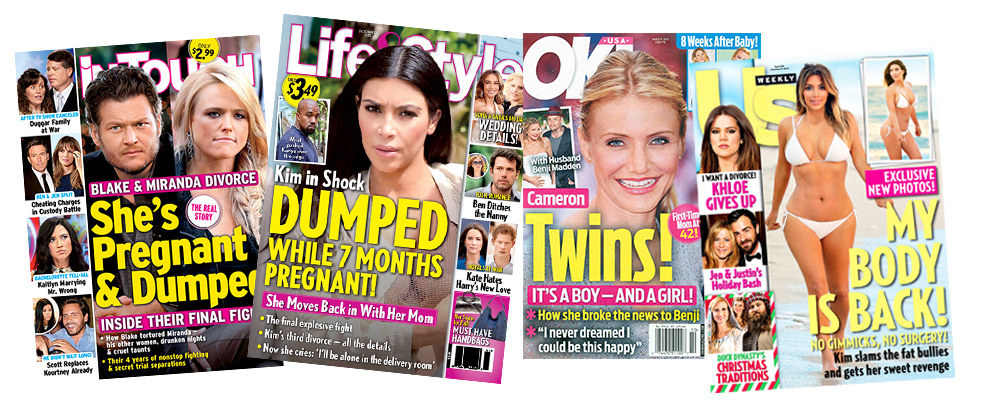 Paparazzi rising
The boom began in 2000, when Us Weekly went from monthly to weekly and started a head-to-head war with People magazine. A short while later, other celebrity magazines launched — In Touch Weekly, Life & Style Weekly, and OK!.
The ensuing competition fueled a frenzied demand for "Stars Just Like Us" photos to fill the surge in magazine page counts. Bidding wars that pushed prices into the six figures were frequent. They were accompanied by "kill fees," in which an outlet paid top dollar for celeb photos — not to publish, but to keep them out of the hands of competitors.
Harrison rattled off some of his own examples: $10,000 for a snap of Ben Affleck buying books on poker, $20,000 for Britney Spears getting her nails done, $10,000 for Faith Hill drinking a milkshake at Johnny Rockets.
"We were making more money than we knew what do with," he said.
All that money drove paps to extreme lengths to get the photo. When Mary Kay Letourneau was to marry Vili Fualaau — the man she was convicted of raping when he was her 12-year-old student — a pap disguised himself in a 3D Ghillie camouflage suit designed to resemble heavy foliage to photograph the event at a winery in Washington state.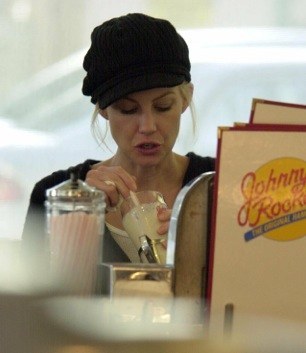 Another pap hid in a bush for a day to capture Avril Lavigne getting hitched to Sum41 singer Deryck Whibley, and one tried to hire a cherry picker to get high enough in a tree to shoot Julia Roberts' nuptials to Danny Moder in Taos. Still another spent a whole day blending into the side of a hill to get a shot of Sandra Bullock tying the knot with Jesse James.
Going undercover became modus operandi for paps trying to get a leg up on the competition. Some teamed up as fake couples at exclusive resorts to get candid celebrity shots. Restaurants and bars regularly patronized by the stars were often crowded with paparazzi and reporters posing as casual vacationers.
The competition also eroded previous rules of engagement in public spaces. Gone were the days of long-lens shooting, in which celebrities went about their day unaware they were participating in a photo shoot. With the explosion of TMZ, photographers started the once taboo practice of getting out of their cars and confronting stars in person.
"That is when it all went to shit," Harrison said.

Britney's meltdown
Perhaps no one knows just how much it did go to shit than Daniel "Dano" Ramos.

It was Feb. 21, 2007, and he was about to play a supporting role in one of the most infamous public celebrity meltdowns in tabloid history.
Britney Spears sat alone in a white Mercedes-Benz at a dimly lit gas station in Tarzana, her trademark pink wig in her lap. She had just checked out of rehab the day before.
As Ramos and other paparazzi gathered, however, he could see something was different this time. In the four years Ramos had been photographing Spears, he had never seen her like this. She was seething.
Minutes earlier, her cousin Alli Sims had tried unsuccessfully to persuade Kevin Federline to let Spears inside his home to see their children, and now, the paparazzi were starting to swarm. Sims begged everyone to give Spears a break, so Ramos and the other paps agreed not to "hose her down" — a mob flash-and-shoot — as she got out of the car.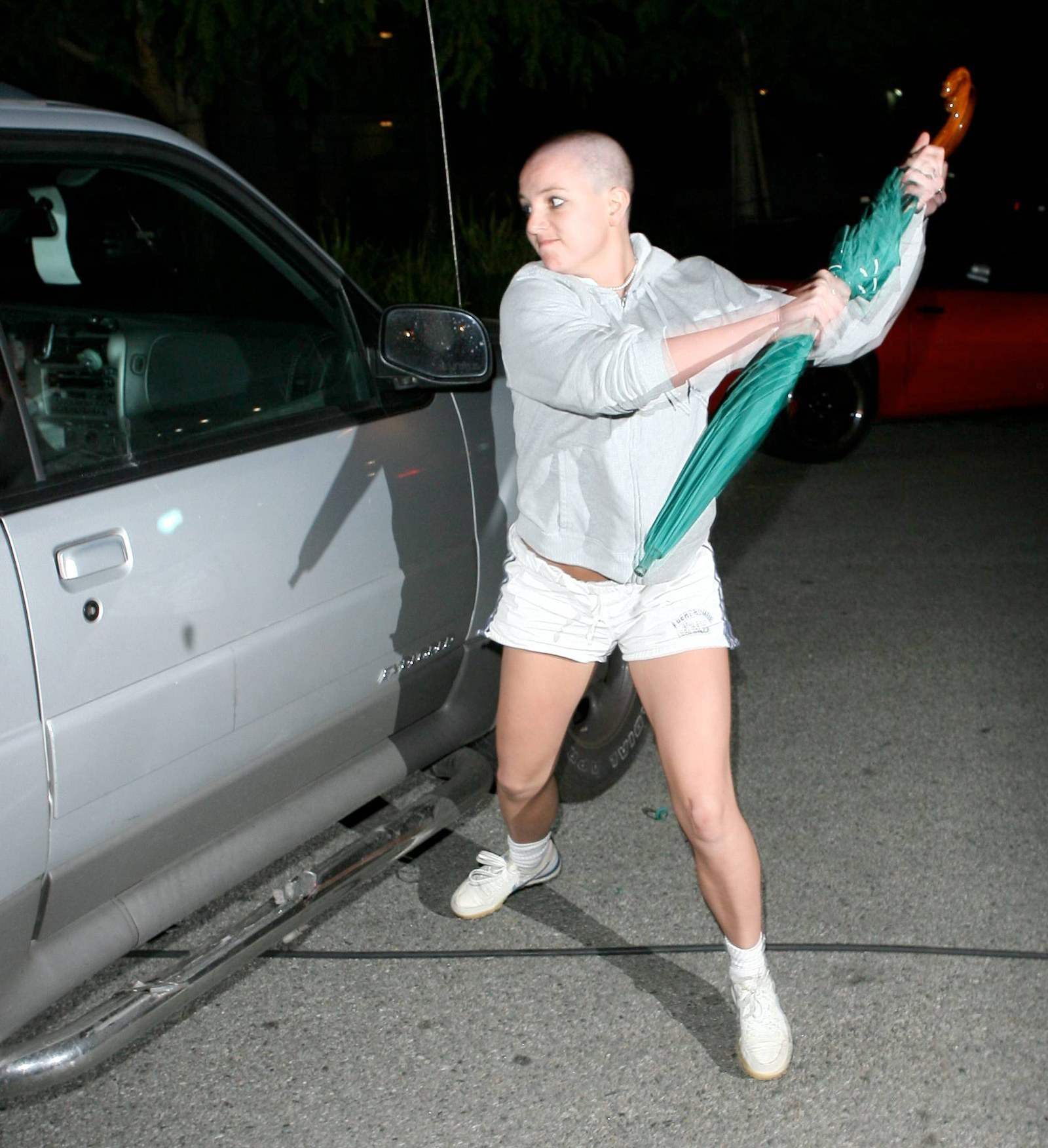 "We thought maybe she had to use the restroom, so we agreed to turn off our cameras," Ramos told BuzzFeed News.
Then he recalled telling her through the window: "Maybe when you come back, we can talk to you."
It was a suggestion Spears — who for a short time had even dated a pap — did not take kindly to.
"She looked at me really angry, like smoke was coming out of her nose," Ramos said. "It was like a bull ready to bust out of the chute."
And then it happened.
In her white gym shorts and gray hoodie, Spears emerged from the Mercedes wielding a large green umbrella.
"I could see her teeth just clenching in her mouth," Ramos said. "Then Britney ran toward us. We all dispersed, and when she couldn't hit one of us, she was running to my SUV.
"She decided to attack the closest vehicle to her, which was mine. Flashes started going off left and right. They are shooting her running to my vehicle with the umbrella and attacking my truck. It happened so fast."
Spears quickly dropped the umbrella and sped away in the Mercedes. A fellow pap picked up the umbrella and handed it to a shell-shocked Ramos.
Spears checked back into rehab the next day.
Ramos — who has since returned to Texas to focus on finishing his documentary, Paparazzi: Full Throttle L.A. — still has the umbrella, despite a $40,000 offer to buy it.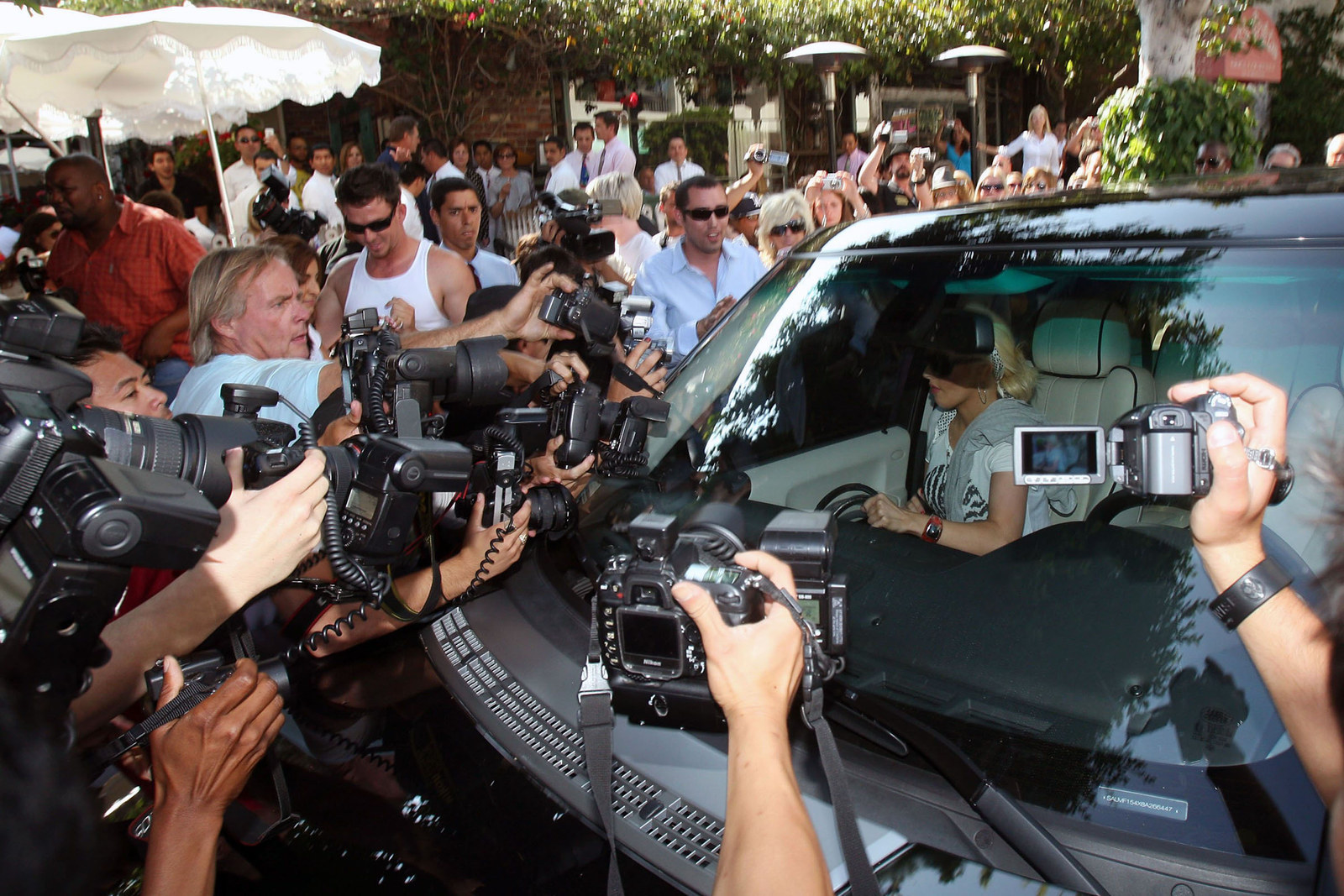 The paparazzi maelstrom
The Spears meltdown came as the churn of the paparazzi — particularly in Los Angeles — reached a fever pitch, punctuated by run-ins with the law, crashes, and even death.
Frustrated by being hounded, celebrities often set the breakneck pace for dangerous high-speed caravans of pursing paps. They also deployed evasive actions — sudden U-turns, excessive speed, decoy cars, slamming on brakes, jumping red lights.
But with six-figure bounties on their heads, the stars could hardly shake the paparazzi. Reports of car crashes were frequent, with celebrities pointing the finger at overzealous photographers.
It got so bad that in 2008, a Los Angeles city council member proposed establishing minimum "personal safety zones" protecting celebrities, but then-LAPD Chief William Bratton shot down the idea, saying existing laws should be sufficient. Two years later, the California legislature passed a law that added harsh penalties of up to six months in jail and possible fines of $2,500 for any pap cited for driving recklessly in pursuit of a photo.
Photographer Paul Raef, the first prosecuted under the new law for speeding while pursuing Justin Bieber in 2012, is appealing his conviction all the way to the California Supreme Court, arguing that the law violates freedom of the press protections.
Bieber, who reportedly drove his Ferrari at speeds of up to 100 mph to evade Raef and other paps, was pulled over by an officer. He told the 911 operator at the time that he was "driving fast so that I could get away from them. And I got pulled over myself and that is the craziest thing ever."
Two years later, after the pop star reportedly slammed on the brakes in his Ferrari and caused pursuing paps to crash into him, he invoked the memory of Princess Diana in a tweet.
The pursuit of the all-mighty photo even proved deadly. Christopher Guerra, 29, was struck and killed while trying to cross traffic to get a shot of Bieber's white Ferrari, which the pop star wasn't even driving at the time.

Fade out
The rise of social media, and the ability of stars to manage their own brand, was bad enough for the paparazzi. But then the recession hit in 2008, and suddenly, consumers balked at paying $5 for a magazine. Eager to fill the void was a surge of celebrity gossip blogs and websites that offered 24-hour access to the stars — for free.
Newsstand sales plummeted, and never recovered.
It was the perfect storm no one in the industry, especially the paparazzi, was prepared for.
As magazine sales went, so too did the once seemingly bottomless pot of money. Photo agencies that had staffed up with their own paparazzi teams responded swiftly by eliminating positions and reducing hours.
"I had a decent salary, but then they were like, 'Can you work just a few days a week?'" said Jay Thornton, who worked as a celebrity photographer for 10 years in New York.
Now he's a silent partner in a restaurant and figuring out his next move.
"I got burned out on it — all the people, all the stress dealing with everything that goes with it. ... My body broke down," Thornton said.
Many others in the industry would follow.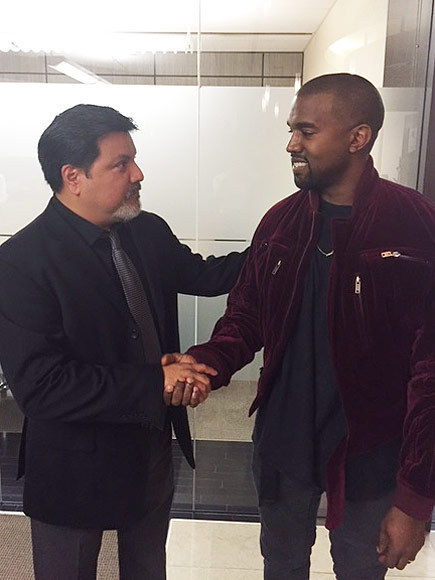 After being put in a very public headlock by Kanye West at Los Angeles International Airport last year, Ramos too put his camera down, walking away from a 10-year career as a paparazzo — despite the rapper's personal apology. Ramos had had enough run-ins with the stars, including a very pissed-off Spears and the business end of her umbrella.
Even more menacing was the infighting within the paparazzi pack. Blocking someone's shot, even if by accident, could garner an elbow in the side, a camera lens in the head, slashed tires, or even attempts at being run off the road.
Further crippling the industry was the big push in 2013 to stop photographing the children of celebrities. In their testimony before California lawmakers, Halle Berry and Jennifer Garner said they feared for their children's safety because of photographers waiting outside their schools. The state legislature responded by passing broad anti-paparazzi legislation that made it a misdemeanor to intentionally harasses a child because of their parent's profession.
Five months later, Kristen Bell took it one step further by browbeating many of the websites and publications into signing on to her initiative against taking pictures of children and posting them without parental consent. And so went the market for images of Suri Cruise and Brooklyn Beckham.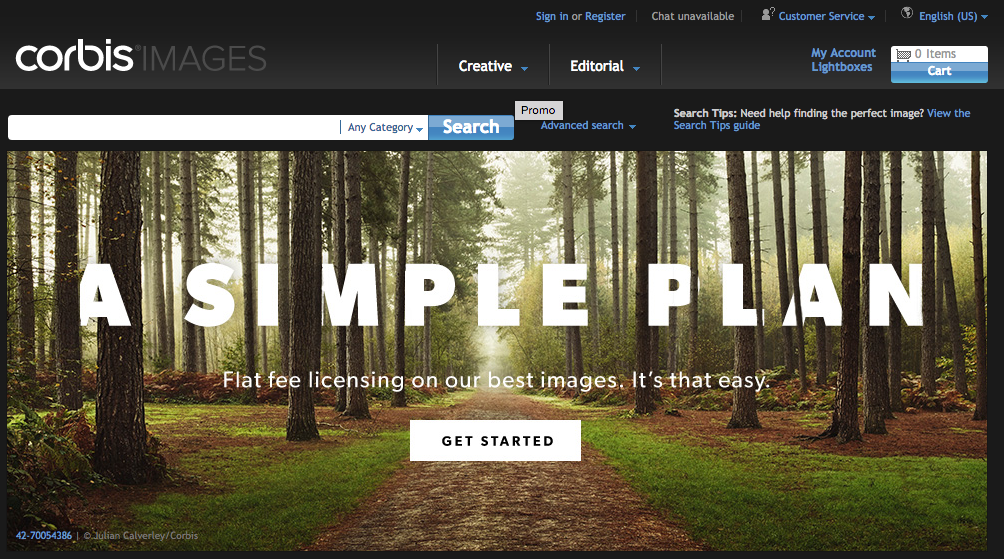 Final curtain call
With the market in total disarray, even photo agencies were now under pressure to cut costs, which drove down the incentives for photographers.
Getty, for example, reduced royalty payouts to freelancers. But it was the 2011 acquisition of the Splash News agency by Bill Gates's powerful Corbis that really changed the compensation game.
Corbis was already offering subscription deals for unlimited use of certain categories of images, but now they were able to include paparazzi photos — all for a monthly subscription fee. That allowed a photo editor access to the best photos without having to deal with the nasty business of haggling over price. (Corbis did not return BuzzFeed News' requests for comment.)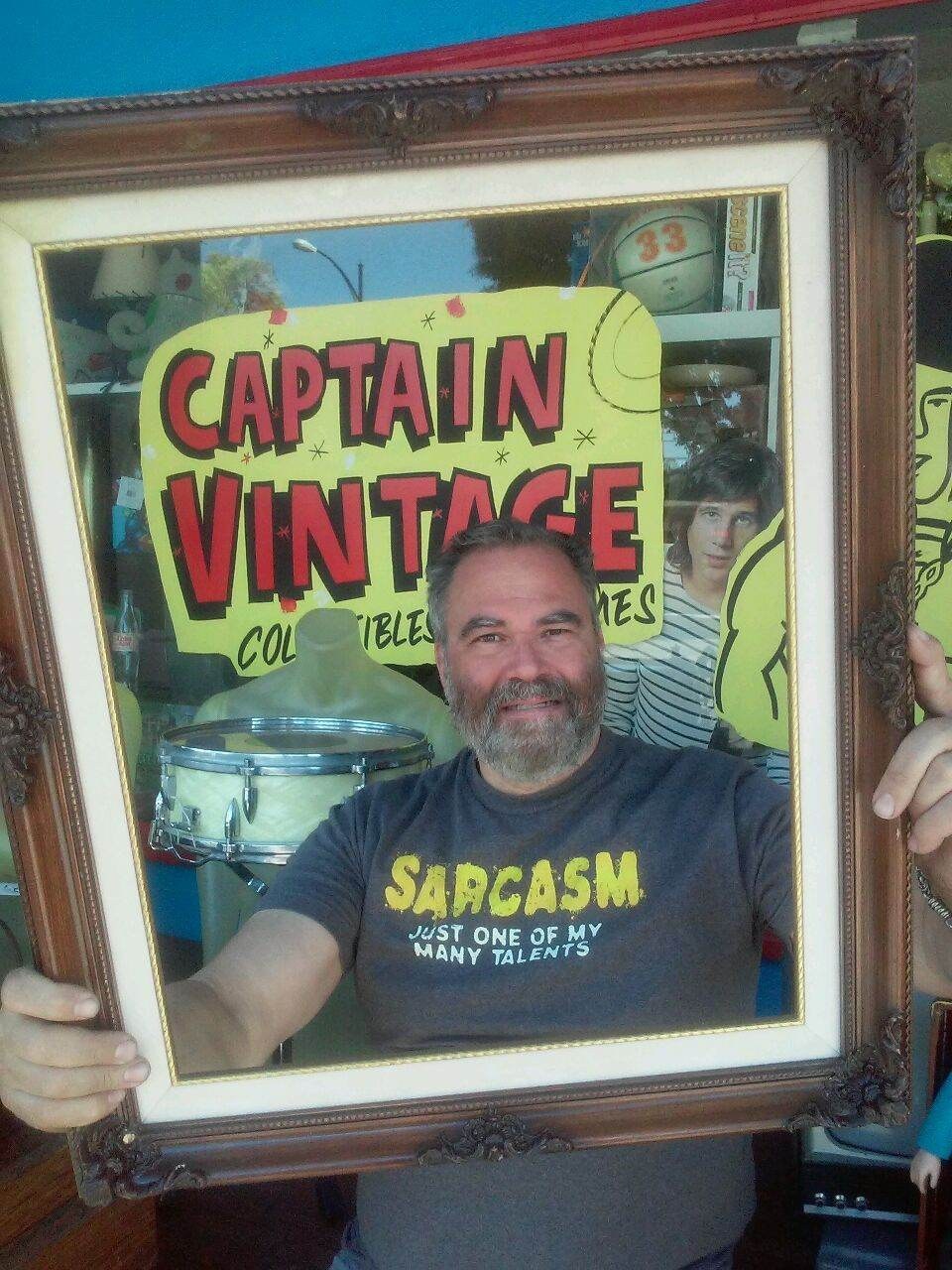 According to multiple paps, compensation that was once based on image placement (cover, lead story, page space, and so on) is now determined by the percentage of the total sales divided by that monthly retainer rate. That has often amounted to miserly payouts of $2.50, or even 70 cents, per photo.
Harrison told BuzzFeed News one photo that ran on the cover of the National Enquirer got him 15 cents.
Many photographers have since given up, including Neill J. Schutzer.
One of TMZ's two original videographers, Schutzer sold his camera lenses after seven years in the industry to eventually run Captain Vintage in Burbank. For two years, he lived on residuals of $5,000 a month while getting his business up and running.

Schutzer's photographs are legendary. John Mayer romancing Jennifer Aniston in the pool of the Mandarin Oriental in Miami fetched a cool $80,000. The iconic picture he titled "The Meeting of the Minds" of Hilton, Spears, and Lindsay Lohan heading out for a night on the town brought in $20,000.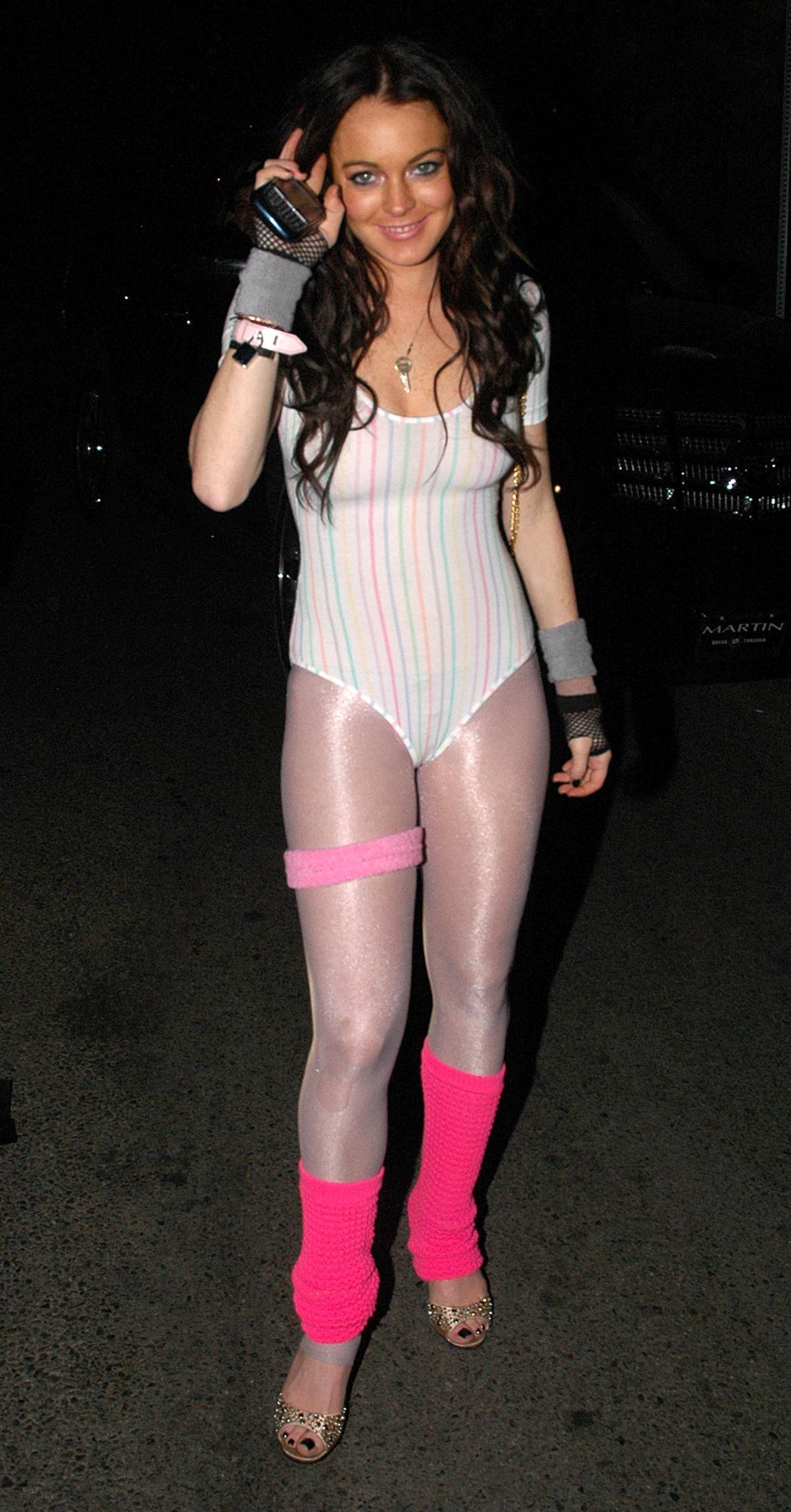 Even hazards on the job could be lucrative. Schutzer recalled Lohan tackling him to the ground one night, breaking his flash. But she made it up to him in the end.
"She takes off her jacket and drops her pants and had this Jane Fonda workout costume, and she says, 'Here,' and I got exclusive shots and made six grand," Schutzer said.
But it was the night of June 14, 2012, while staking out a Hollywood club, that did him in. Suddenly, he found himself in the middle of a drive-by shooting. Bullets whizzed by his camera as he ducked and ran.
The close call, Schutzer said, left him traumatized.
"To get killed waiting for Kathy Griffin is a really horrible thing — what a way to go," said Schutzer, surrounded by vintage memorabilia at his store. "I thought, I've got to do something else."

The new order
Michele Stueven, who worked as deputy photo chief at People for 18 years, told BuzzFeed News that the landscape of paparazzi agencies is nothing like it once was.
Some of the dozen-plus agencies have folded or are shells of their former selves.
"All the little agencies got bought up," Stueven said. "That is what they do — they try and build their businesses with hopes that they can sell them. And now they really want to sell them. They are not making the kind of money they used to."
No longer are agency bosses buying houses in Malibu, putting their children through private school, or taking pricey vacations.
"Some of them had to close down their offices and are now working remotely, just like the rest of the magazine industry," said Stueven, who made the move to Shutterstock, where she now serves as managing editor.
Crippled photo agencies that were once mortal enemies have since decided to band together to survive, pooling their content and resources to offer their own subscription services to compete with the giants of Getty and Corbis.

"If you would have told me three years ago that we are going to try to join forces with another agency, partner up, I would have said there is no way because it is so competitive and so cutthroat," said Scott Cosman, one of the principal partners of Flynet Pictures.
In 2012, his agency merged with Fame to form Fame/Flynet, which also recently joined forces in a limited capacity with AKM/GSI.
"Those guys are the enemy. Those are the ones we are trying to destroy," Cosman said. "But at one point, we all kind of looked at ourselves and were kind of like, 'Look, Splash is taking over. If we all keep fighting with each other and cutting each other up, we are going to get eliminated too.'"

Rays of eternal hope
To be sure, the paparazzi industry hasn't completely flatlined — there is still money, sometimes a lot of it, to be made.
The aerial shots of Jennifer Aniston and Justin Theroux's wedding, which everyone initially thought was just a birthday party, reportedly netted $180,000. And that was without any photos of the bride or groom.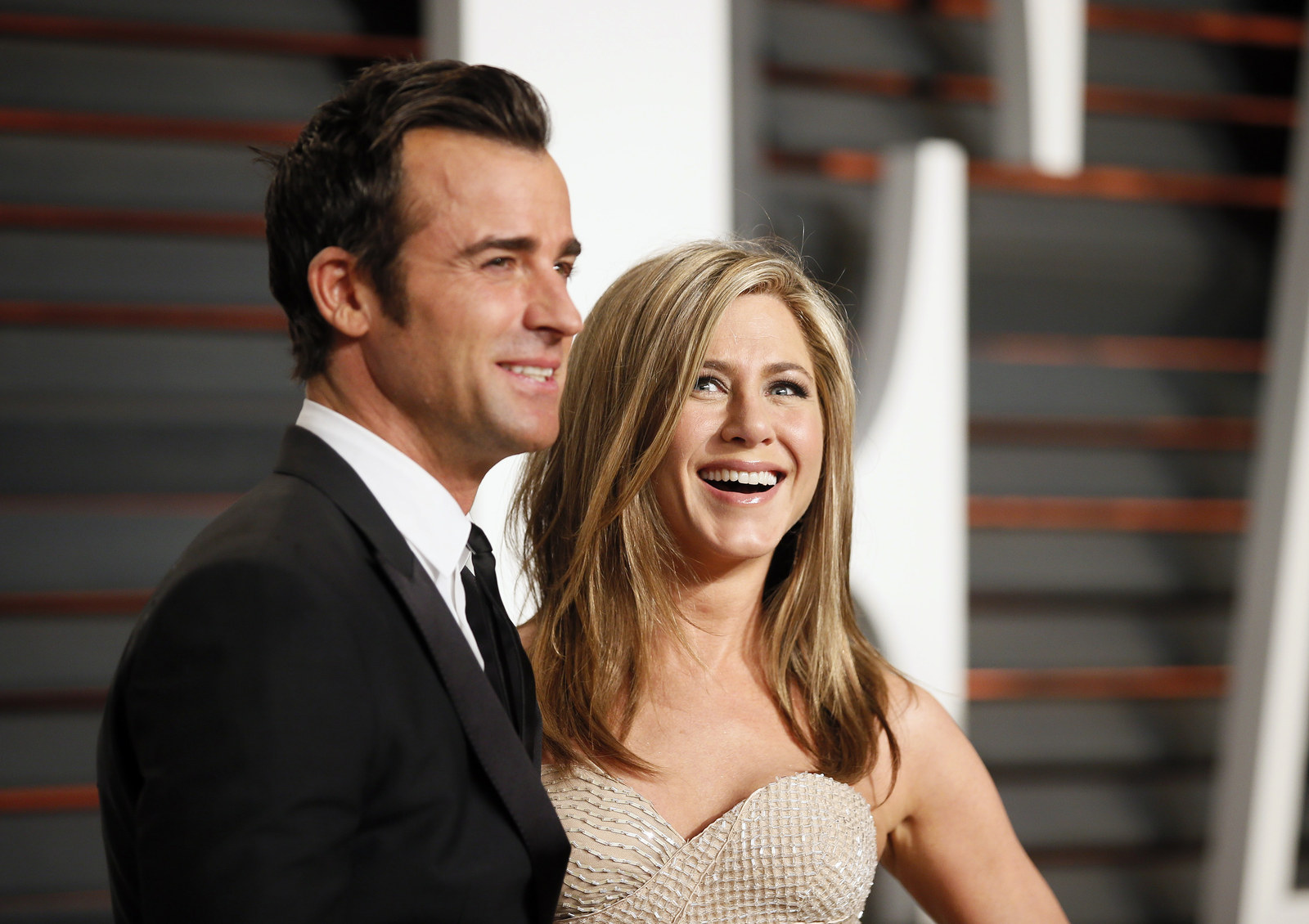 And on the whole, the vacuum created by the print market is slowly but surely being filled with revenue from online outlets.
While the market is nowhere near where it once was, Cosman said "there is kind of hope."
For some, however, hope remains eternal for another bonanza payout.
Twenty years after taking to the streets, Harrison said he has no plans on giving up. He has joined the online fray and now posts all of his nonexclusive photos on his own website, Tmi.buzz.
Finished with lunch at Cuvée restaurant on Robertson Boulevard — a former hotbed of celebrity sightings that has since deteriorated into a has-been's memory lane — the hulking pap picked up his $5,000 camera to head out once more.
There is still a "world full of customers" who needed servicing, he said.
"It's a bitch of a business, but there is still big money to be made."