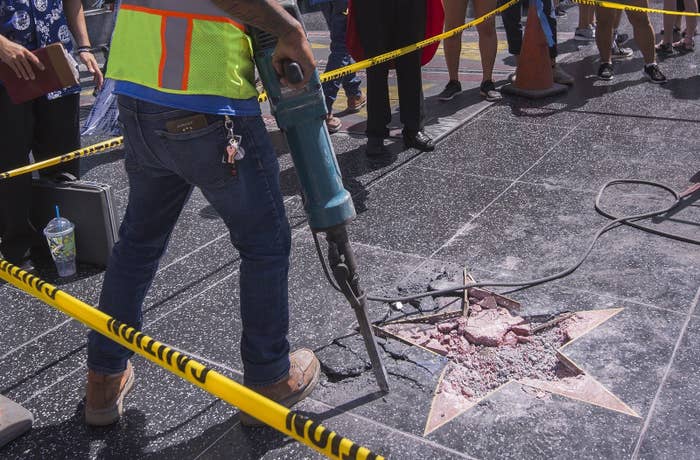 A Los Angeles man pleaded guilty Wednesday to obliterating President Donald Trump's star on the Hollywood Walk of Fame with a pickax earlier this year.
Austin Clay, 24, pleaded guilty to felony vandalism for causing more than $400 in property damage. He was arrested July 25 after he smashed the star located on Hollywood Boulevard.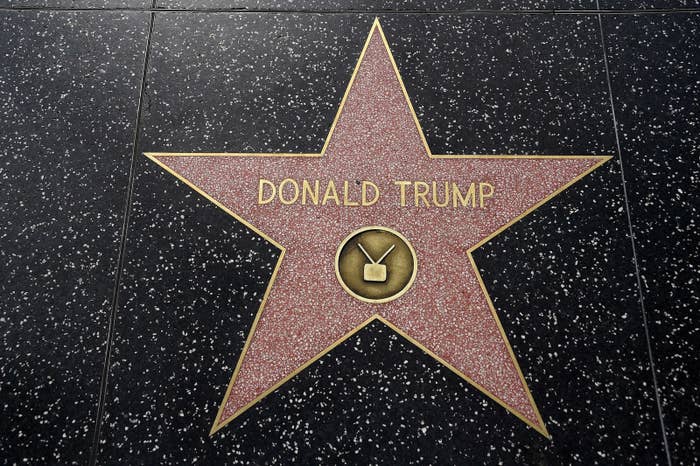 Prosecutors say Clay brought the ax in a guitar case to the popular tourist destination before taking it out and using it to destroy Trump's star. Clay then fled the scene, leaving the ax and the guitar case behind, but later turned himself into police.
Per the term of his plea deal, Clay must pay $9,404 in restitution to the Hollywood Chamber of Commerce. He was also sentenced to three years of formal probation, one day in county jail, and 20 days of community labor, and he was ordered to attend psychological counseling,
It was not the first time Trump's star had been vandalized. In October 2016, a man dressed as a city construction worker smashed the then–president-elect's star using a sledgehammer and a pickax. That man, James Lambert Otis, was charged with felony vandalism and sentenced to three years of probation and community service. He was also ordered to pay a fine.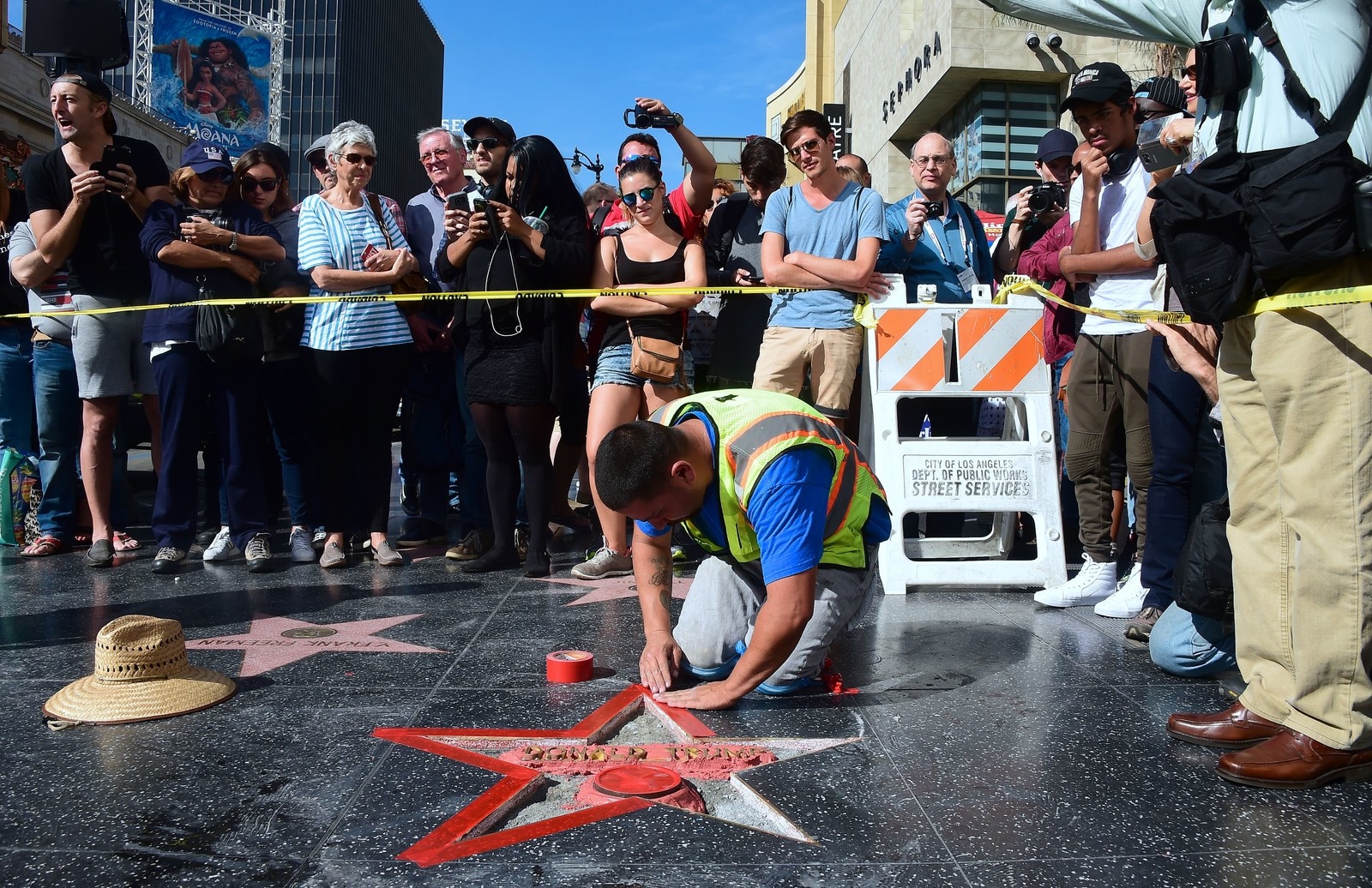 In the past, Trump's star has been defaced with dog poop, a mute symbol, and a backward swastika. In July 2016, an LA artist built a barbed wire wall around the star to mock Trump's plan of building a wall between the US and Mexico.