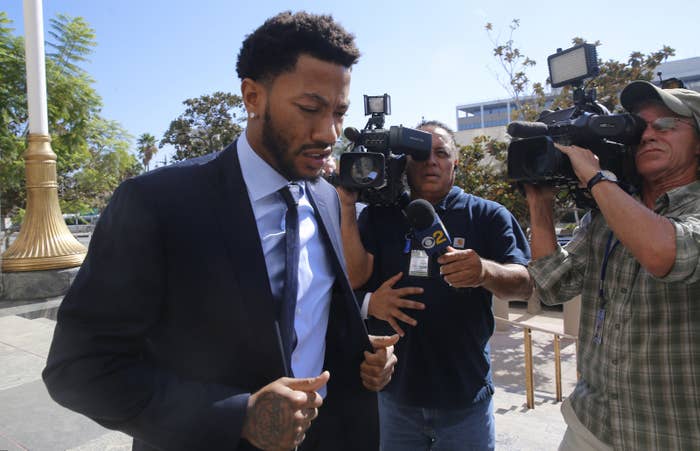 A federal jury on Wednesday cleared NBA star Derrick Rose and two friends of allegations that they drugged and gang-raped his ex-girlfriend.
The ex-girlfriend, using the pseudonym Jane Doe, alleged in her $21 million civil lawsuit that she was drugged by Rose and his friends Randall Hampton and Ryan Allen at a party and later gang-raped while she was unconscious at her home in 2013.
Neither side denied the three men had sex with the woman, but differed sharply over whether she had consented or was too intoxicated to do so.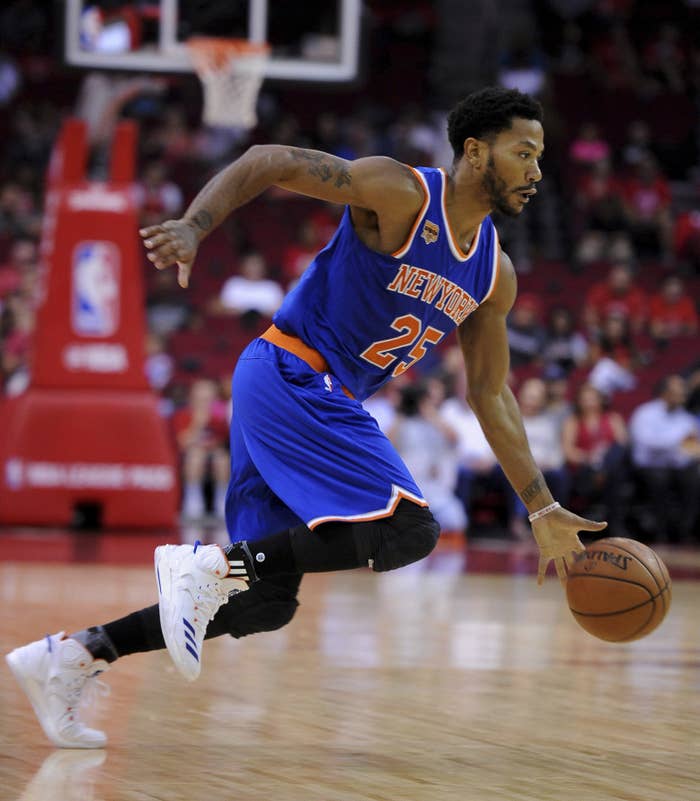 Rose's legal team said in closing arguments that his former girlfriend faked the accusations to extort money from the New York Knicks point guard. His attorneys also said the woman became angry when Rose broke up with her after she willingly engaged in sex with him and his friends.

"I am thankful that the jury understood and agreed with me," Rose said in a statement to the Associated Press. "This experience and my sensitivity to it was deep. I am ready to put this behind me and focus on my family and career."
Over the course of the 10-day trial, the men testified they went to the woman's house after the party in August 2013 at her urging. Once inside, they each said they took turns having consensual sex with her in her room. Rose's defense team presented text messages sent by the woman that they said showed "this was an evening for sex."

The woman, however, said she arrived at Rose's rented Beverly Hills house with a girlfriend for a party and was intentionally drugged. She said she took a cab home but needed the cabdriver to walk her to her front door. She then recalled coming to for a "few second flashes," during which she remembered the men raping her.
After roughly three hours of deliberation, the jury sided with Rose's case that the woman had failed to prove that she had been too incapacitated to give sexual consent, or that the men had given her an intoxicating substance that prevented her from doing so.
Attorneys for the plaintiff could not immediately be reached for comment. But Michael Monico, the attorney for Hampton and Allen, told BuzzFeed News they are "very, very happy for the verdict."
"It is amazing how just one person can cause this much injury and harm to these three young men," he said. "It was really, really painful, but I'm glad the jury saw it that way."