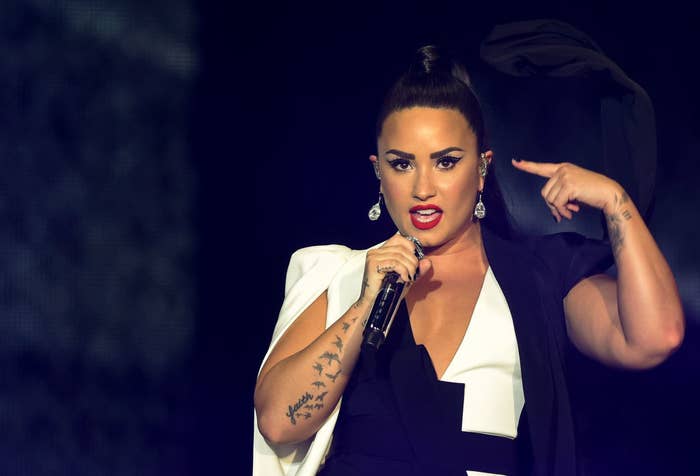 Demi Lovato's hospitalization on Tuesday caused an outpouring of support, particularly for a singer who has been so public about her struggles with substance abuse and other issues.
The cause of her hospitalization in Los Angeles was not publicly confirmed by authorities or her family, who said in a statement that "some of the information being reported is incorrect." They were referring to rampant media reports that Lovato had overdosed, initially on heroin and later on some sort of opioid. They were bolstered by outlets such as the Los Angeles Times and NBC News, citing unnamed officials, that Lovato had been revived at her home with Narcan, a brand name for the medication naloxone, which can immediately reverse the effects of an opioid overdose. In fact, it is the medicine's only practical purpose in the field.
"If she was exhibiting the signs of an overdose, then naloxone would be administered as standard treatment," said Eliza Wheeler, an overdose response strategist at the Harm Reduction Coalition. "If she responded by regaining consciousness, then it is likely there were opioids present. But there is no way to know what she ingested without toxicology and her own self-report."

One possibility is that somehow fentanyl — an opioid that is up to 50 times stronger than heroin — had tainted whatever was ingested, a problem that Los Angeles-area public health officials have been monitoring with growing concern.
Timothy Massino, a Los Angeles field division special agent for the Drug Enforcement Agency, said it has become more prevalent in the last several years for street drugs to be combined with other substances, many of which are unknown and undetectable to the user.
"Oftentimes, the consumer may think they are using one substance, but in actuality they might be getting a mix of different things, or something completely different," Massino said.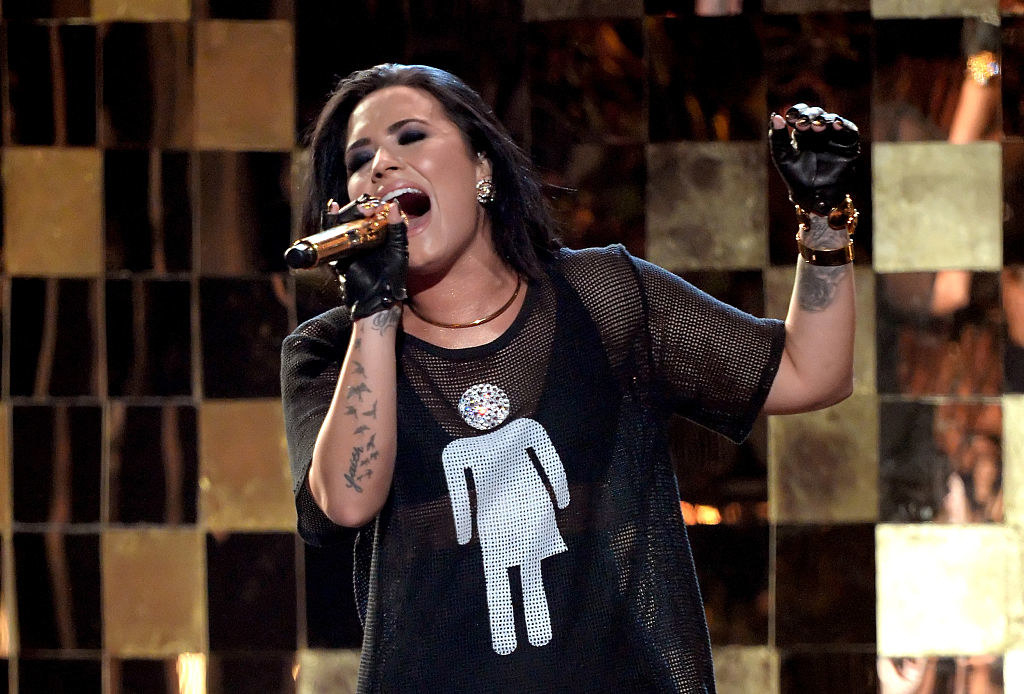 That could be a deadly mix if, for instance, cocaine is combined with fentanyl. Three men were found dead in a downtown Los Angeles apartment this year after unwittingly ingesting such a mixture, according to preliminary coroner reports.
"They don't know the dose of opioids, how many different opioids they are taking, of if there is fentanyl in them," Massino said.
The deaths prompted officials to issue a health advisory in April warning against the trend, which Dr. Gary Tsai, the county's medical director and science officer for substance abuse prevention and control, called "absolutely concerning."
Lovato, 25, has been open about her use of cocaine prior to seeking treatment and, later, declaring herself sober for six years. That was until last month when she released a single titled "Sober," in which she discusses relapsing.
"To the ones who never left me / We've been down this road before / I'm so sorry, I'm not sober anymore," she sang.
A rehab or very expensive treatment program does not mean that you will be able to walk away from it and be done.
Los Angeles Fire Department spokesperson Margaret Stewart would not confirm or release any details regarding Lovato's treatment or condition when she was found in her Hollywood Hills home midday Tuesday. But it would not have been difficult to administer Narcan or some other form of naloxone, given its wide availability and ease of use. There were also reports that friends had been carrying naloxone with them and administered a dose via a nasal spray.
If Lovato has relapsed, any opioid use — accidental or otherwise — likely would have been overwhelming for someone who had spent years sober and unaware of the changing drug landscape in LA, experts said.
"They don't know what they are getting in the package," said Dr. Mark Gold, a pioneering research expert in addiction and treatment. "People haven't come to grips with the fact that in the shift from pharmaceutical opioids to illicit opioids, there is no quality control, dose control, purity control, and adulteration control."
When symptoms of overdose appear — pinpoint pupils, labored respiration, low pulse and blood pressure — Steve Shoptaw, a professor at UCLA for family medicine and psychiatry and bio-behavioral science, said the drug essentially brings them back from flatlining.
"People have this awakening moment and immediately wake up," he said.
That has made for rapid adoption of naloxone as one of the most effective methods of reversing the effects of an overdose, especially in the field. In 2017, Los Angeles County Sheriff Jim McDonnell announced a program to outfit all deputies with the life-saving drug.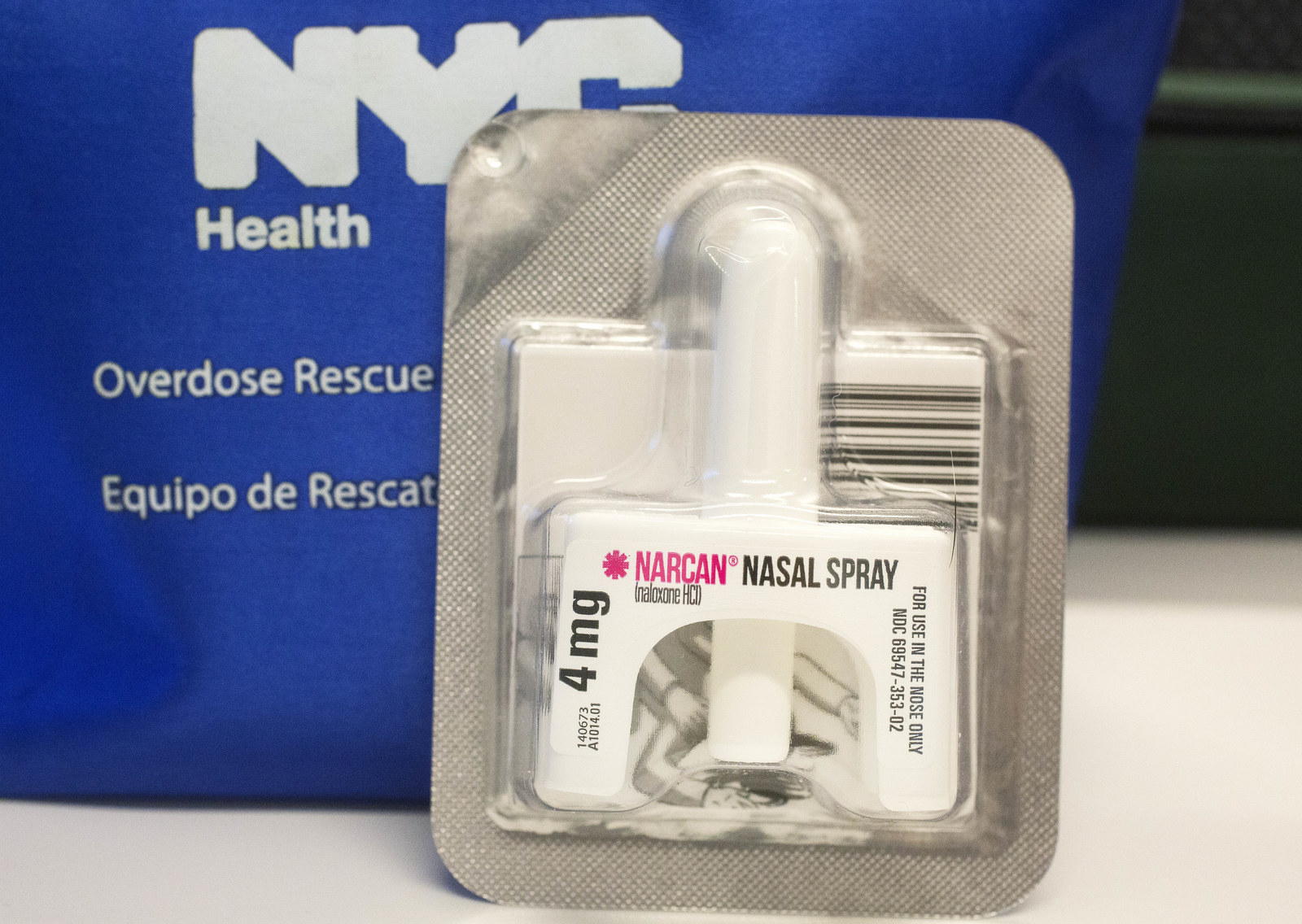 "Deputies are often on the scene of something happening and then have to request paramedics over the radio," McDonnell said at a news conference when the pilot program was introduced. "They may get there in 2, 4, 6, or 8 minutes, but that's time spent waiting that could be used to treat and bring someone back."
The problem of fentanyl increasingly showing up in methamphetamines also prompted the California public health department this year to launch a pilot program distributing strips to test drugs for the powerful opioid.
But in debating the merits of such a program, experts warned that the test strips were an imperfect solution predicated on correct use of the product and other factors, and that ultimately, drug addiction requires a much more robust response.
Shoptaw said that if Lovato has relapsed, it wouldn't be unexpected.
"A rehab or very expensive treatment program does not mean that you will be able to walk away from it and be done. … We know this is chronic and relapsing," he said. "We don't expect our patients to walk about and live drug-free lives. We want it for them, but we don't expect it for them."