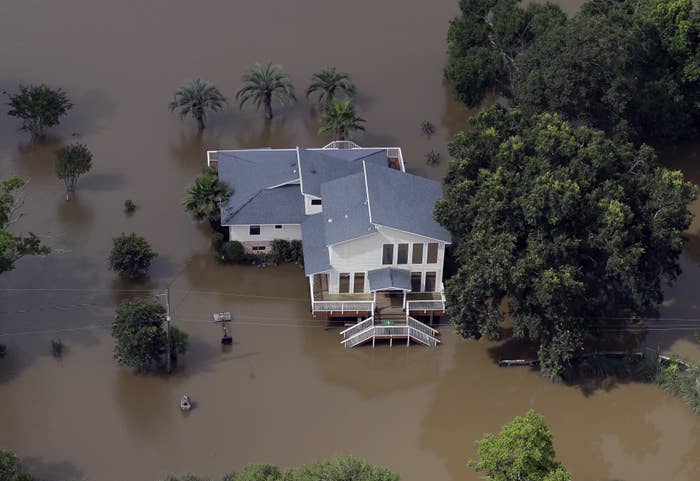 Heavy rain and thunderstorms in Texas have left four people dead and two others missing as authorities brace for the Brazos River to crest mid-Tuesday.
The National Weather Service (NWS) reported that more than 18-inches of rain was recorded 65-miles northwest of Houston, with more expected on Tuesday.
Several roads were flooded and bridges were washed out. Emergency crews in Bastrop County, meanwhile, were "overwhelmed with water rescues and other emergency calls," according to the NWS.
About 40 people were rescued from Sunday to Monday in a low-lying neighborhood in Simonton, which saw up to three feet of water.

Photos posted by astronaut Terry W. Virts showed the massive scale of the flood zone.
Four of the six dead were recovered in Washington County, County Judge John Brieden told the Associated Press. Two of the bodies were found Saturday in different parts of the county, he added.

An 11-year-old boy who fell into a Kansas creek was also presumed dead.

Flood warnings for the areas along the Brazos river remained in place in anticipation of waters cresting, possibly at 53.5 feet.
Washington County had set up pumping stations to divert water, but the system was overloaded.

"The ditches are full, the river's high, there's nowhere else for that water to go," county spokeswoman Beth Wolf told the AP.

Tropical Depression Bonnie also dumped an estimated 8 inches of rain in southern South Carolina on Sunday after weakening off the coast, closing a major interstate for about 16 hours.