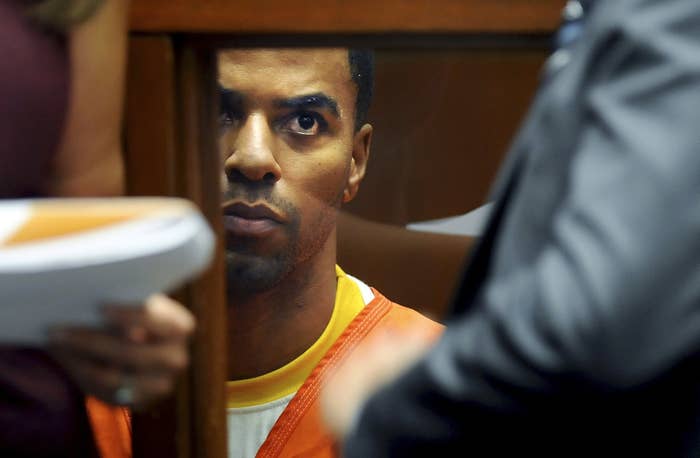 Former NFL star Darren Sharper was sentenced Tuesday to 20 years in prison for drugging and raping two women in Los Angeles, bringing prosecutions that spanned four states to an end.
Sharper, 41, has pleaded guilty or no contest to drugging and raping nine women in total. He also pleaded guilty to four counts of furnishing a controlled substance.
The first case was filed in Los Angeles, after which the other women came forward, sparking prosecutions in Nevada, Arizona, and Louisiana.
One of them addressed the court on Tuesday, saying the night she was assaulted "will forever be remembered as the worst night of my life."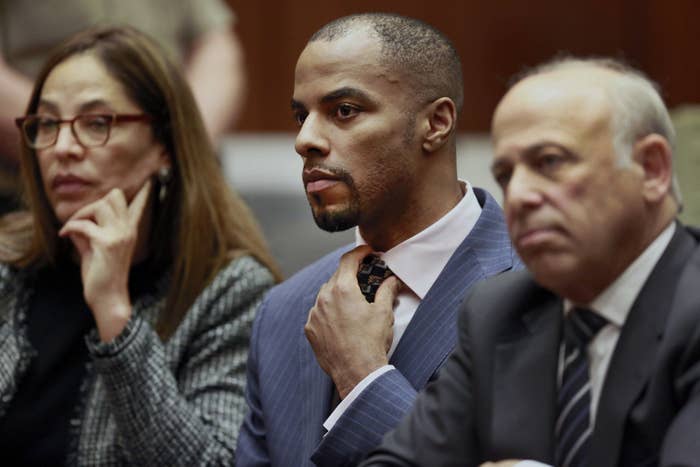 "I lost every bit of self confidence and I am always in fear, when it is day or night," she said through tears. "The only thing good about this situation is that this disgusting low-life human and will be sent to prison for many years and is likely he will never be able to do this to another woman again. Because of the crimes that he has inflicted on me, I hope this scumbag will now feel as worthless as he has made me feel."
Los Angeles County Superior Court Judge E. Pastor said Sharper can serve his time concurrent to his sentences in Nevada and Louisiana, where earlier this year he was given an 18-year prison term that he's appealing. Sharper must also submit to HIV testing, the results of which will be disclosed to two victims.
Upon his release, the judge ordered Sharper be placed on parole for five years and register as a sex offender for life. He must also pay restitution in varying amounts to the victims.

Sharper, who has been in jail since January 2014, retired from the NFL in 2011 after a 14-year career with the Green Bay Packers, the Minnesota Vikings, and the Saints, where he won a Super Bowl.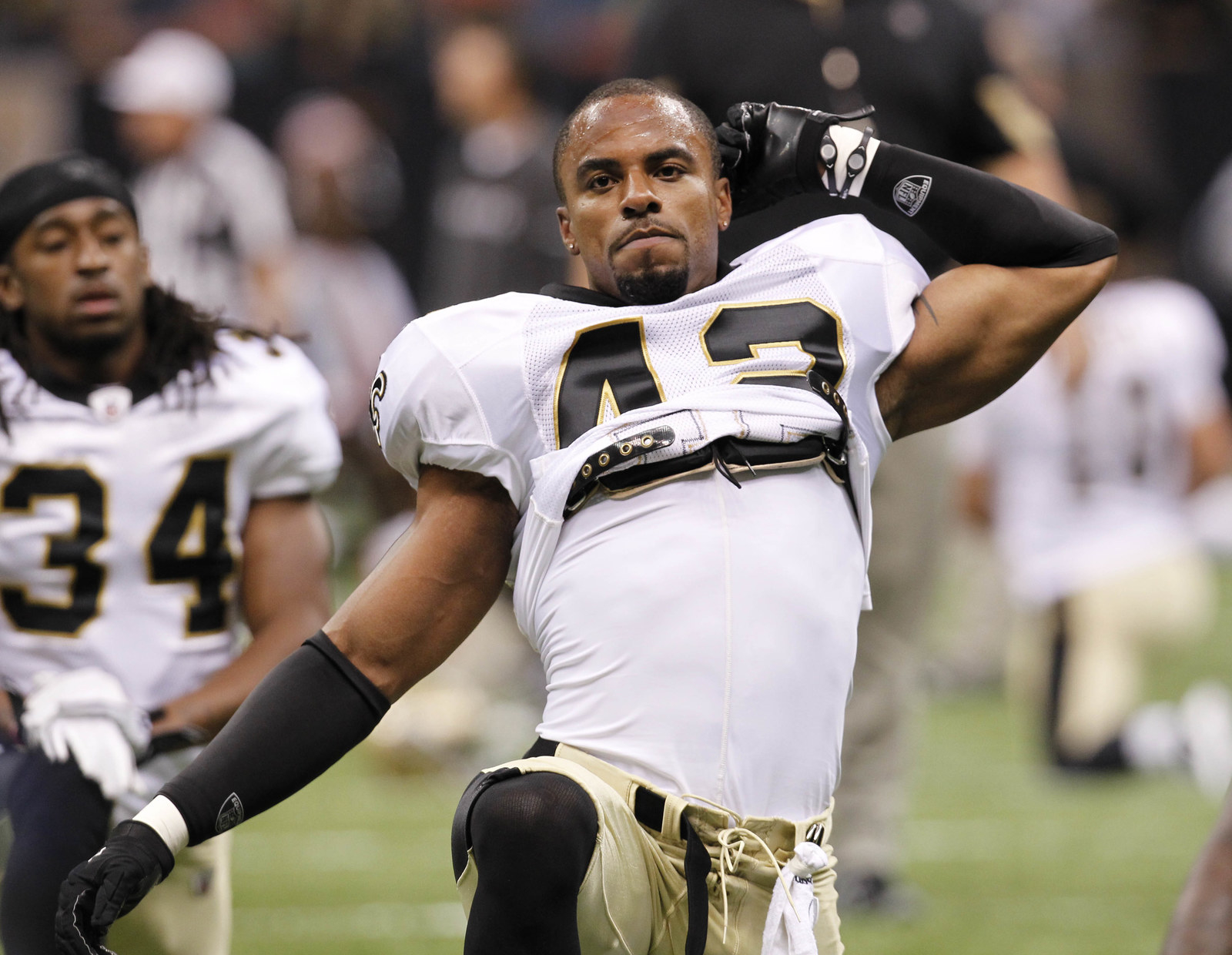 He was working as an NFL network analyst when his victims began reporting that they had blacked out while drinking with him, then awoke to discover they had been sexually assaulted.

Prosecutors say Sharper continued to drug and rape women even after the first case was filed, slipping sedatives into their drinks.
After his arrest, Sharper vigorously defended himself in court, but by March 2015, he gave up and agreed to plead guilty and no contest to the drugging and rape charges dating back to 2013.
During his sentencing in New Orleans, he told the federal court that he "would like to apologize a thousand times" for his actions and was "still trying to figure out why I made some of these choices."
He did not address the court on Tuesday.