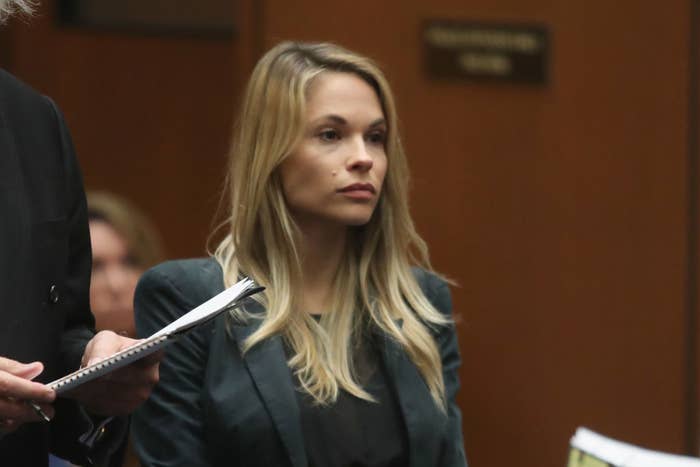 Playboy playmate Dani Mathers pleaded no contest Wednesday to one misdemeanor count of invasion of privacy for secretly photographing a naked 71-year-old woman in a Los Angeles health club and mockingly posting the photo to Snapchat.
Mathers, 29, was sentenced to 30 days of graffiti removal, to be completed one day a week, and pay $60 in restitution to the victim. She will also be placed on summary probation for 36 months.
Mathers had been facing a maximum of six months in jail and $1,000 fine after pleading not guilty in November.
Los Angeles City Attorney Mike Feuer said Mathers was held accountable because body shaming is devastating to victims.
Mathers was also ordered not to take any unauthorized photos that invade any person's privacy, which her attorney, Thomas Mesereau, said "she has no intention of doing."
"She realized she made a mistake," Mesereau told BuzzFeed News. "Her goal was never to hurt anyone and she very much regrets what happened."
Mesereau said that case has "been an ordeal" for his client and "she is very relieved to put this case behind her." He believes the Los Angeles city attorney pursued the case more aggressively out of political reasons and because it was "novel."
"She never imagined it would get this out of control," Mesereau said of Mathers. "She freely admitted it was a mistake. She apologized before any case was filed."