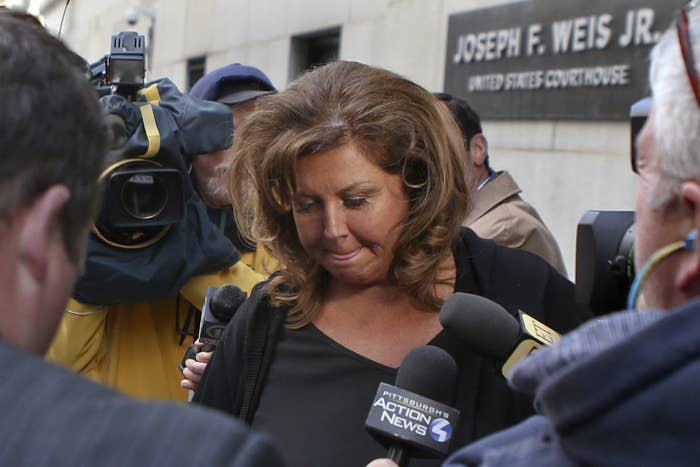 Abby Lee Miller, the star of the Lifetime reality show Dance Moms, was sentenced Tuesday to one year and one day in jail for bankruptcy fraud, Department of Justice officials told BuzzFeed News.

Miller, 51, was indicted in October of 2015 by a grand jury in Pittsburgh on charges of bankruptcy fraud, concealment of bankruptcy assets, and false bankruptcy declarations.
The charges transpired after Miller filed a Chapter 11 bankruptcy petition in December of 2010 to reorganize her dance studio business when she was more than $350,000 in debt. She then subsequently signed an agreement with a television producer to begin filming Dance Moms and failed to inform the bankruptcy court of more than $750,000 in income.
"Criminal prosecution is appropriate when debtors corrupt the bankruptcy process through deceit and lies before the court," David J. Hickton, the U.S. Attorney for the Western District of Pennsylvania, said in a statement at the time of the indictment.
Miller was originally charged with 20 counts of of bankruptcy fraud, but through a plea deal she pleaded guilty to only one count and the other 19 were dismissed. Miller was also ordered to pay a $120,000 money judgement, a $40,000 fine, and will be subject to a two year supervised release after completing her prison term. She must turn herself in within 45 days to begin her sentence, DOJ officials said.