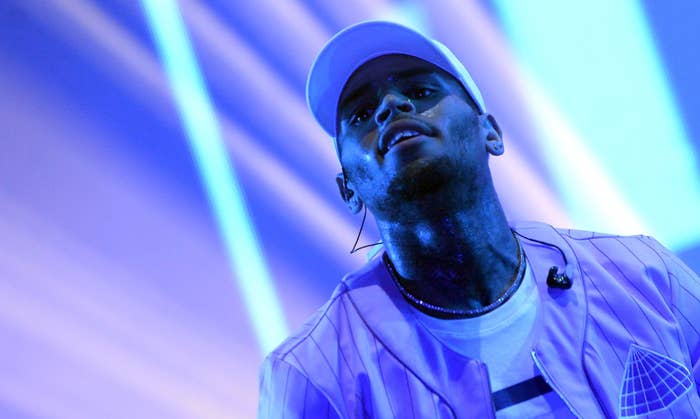 LOS ANGELES — The attorney for Chris Brown says allegations that he pointed a gun at a woman in his house during an argument last week are "categorically false" and are the result of a vengeful "set up."

Los Angeles police have so far not commented on what they believe happened, but model Baylee Curran told TMZ that the singer pulled a gun on her after she touched a piece of jewelry that was up for sale.

But Brown's attorney, Mark Geragos, told reporters on Friday that police did not find any drugs or guns during a search of his home.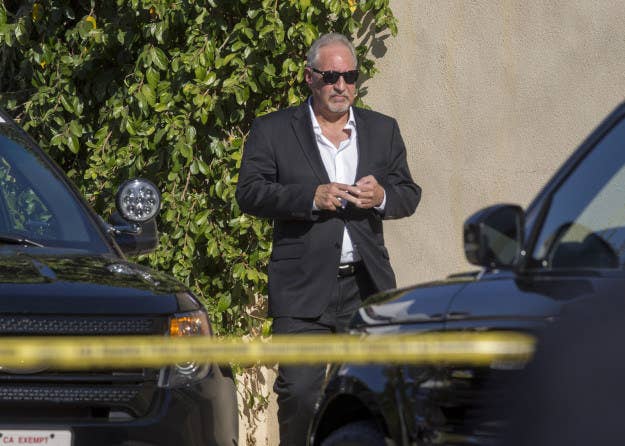 "This so-called accuser described jewelry. But nothing was found that corroborated her statement," he said. "There was no gun or guns found in that house, whatsoever. There were no drugs whatsoever found in the house."

He added that he was told the woman "got irate and was told to leave."
"My client said nothing happened and this was a set up," Geragos said.

He pointed to an investigation into whether Curran may have sent text messages alluding to a plot to lie and "say he tried to shoot me."
Geragos also questioned the motives of the accuser, who he claims has a relationship with the mother of Brown's baby.
"Someone has an incident and is scarred and the first place you go is to TMZ rather than to a hospital? That speaks volumes," he said.

In a video on Instagram that he posted, and later deleted, as Los Angeles police prepared to serve a search warrant at his home, Brown said "I ain't do shit, I ain't gonna do shit."

"When you get the warrant or whatever you need to do, you are going to walk right up in here and you are going to see nothing, you idiots," Brown added. "I'm tired of fucking dealing with you all."
Brown was released from jail late Tuesday on $250,000 bail, five times the typical amount for an arrest related to assault with a deadly weapon, after he was arrested at his home.

The Los Angeles County District Attorney's Office is still waiting for the LAPD to complete their investigation before making a decision on whether to file charges. But Brown's criminal past could expose him to additional penalties.
Brown was convicted of felony assault on Rihanna in 2009 and was sentenced to five years' probation. His probation stretched three more years due to his failing to complete required community service, which he eventually did in 2015.
Criminal defense attorney Troy Slaten told BuzzFeed News earlier this week that due to the latest assault allegation by Curran, Brown could face the possibility of not only being charged with assault with a deadly weapon, which commands a maximum penalty of four years in state prison, but an additional 10 years in prison for the enhanced crime of allegedly using a firearm.