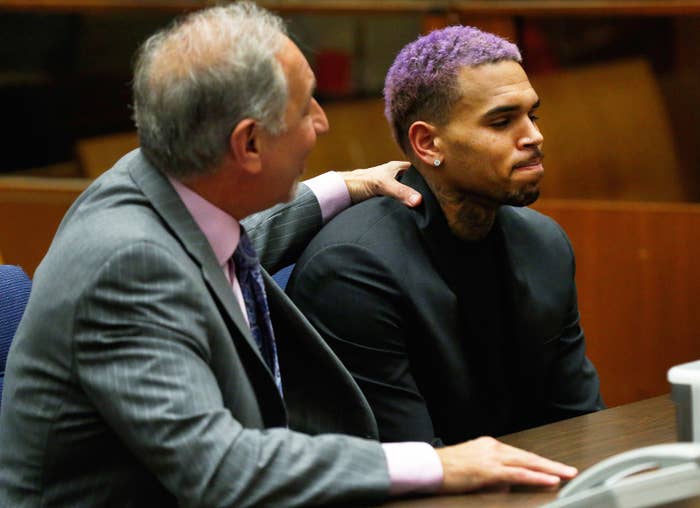 Chris Brown was released from jail late Tuesday night after forking over a hefty $250,000 in bail, but his legal battle has just begun.

His exorbitant bail — five times the typical bail for an arrest related to assault with a deadly weapon — and the fact that an entire mobile unit and dozens of officers, plus a criminologist, were dispatched to search Brown's house and take witness statements, are clear indications the Los Angeles Police Department is vigorously pursuing a criminal case.
As a warrant was obtained to search his home, Brown took to social media to deny any crime took place and criticize police.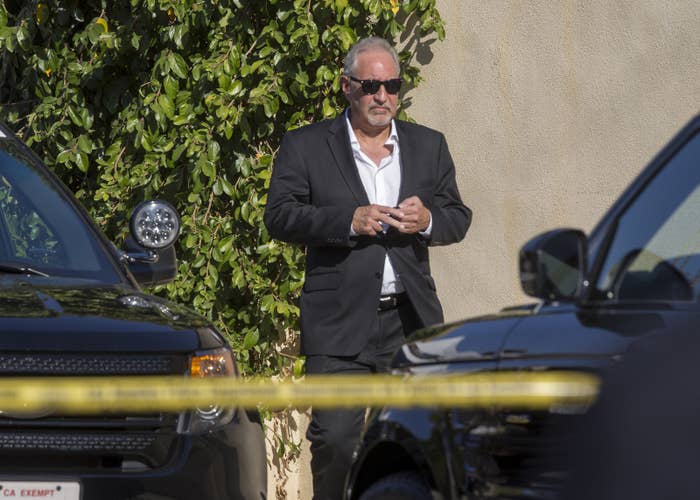 Brown's attorney, Mark Geragos, told BuzzFeed News he understood the reason his client took to social media to vent.
"I understand the frustration," Geragos said. "Someone who has had repeated attempts of people either burglarizing, trespassing, or stalking him and there has been very little if any response. And now you have someone who makes a complaint, which he believes to be categorically false, and the response seemed to be grossly disproportionate, and that is where is frustration comes from and I think that is understandable."
The Los Angeles County District Attorney's Office is still waiting for the police to deliver their findings and recommendations on the case before making the ultimate decision on whether to file charges. Brown's criminal past alone could expose him to additional penalties.
Brown was convicted of felony assault on Rihanna in 2009 and was sentenced to five years' probation. His probation stretched three more years due to his failing to complete required community service, which he eventually did in 2015.
Criminal defense attorney Troy Slaten told BuzzFeed News that due to the alleged assault on Tuesday against model Baylee Curran, Brown could face the possibility of not only being charged with assault with a deadly weapon, which commands a maximum penalty of four years in state prison, but an additional 10 years in prison for the enhanced crime of allegedly using a firearm.

And since California does not allow convicted felons to be in possession of a firearm, except under extenuating circumstances, Brown could also face an additional four years in state prison for that charge alone.
Slaten said there are few exceptions for a felon possessing a firearm, but they usually entail situations in which "someone pulls a firearm on you and you take it away from them, or if you take a firearm away from someone and bring it to the police…but those facts don't apply in this case because he reportedly held a gun and pointed it at someone's face, if we believe this woman."
Police declined to provide details about what allegedly happened, but Curran told TMZ that Brown pulled a gun on her after she touched a piece of jewelry that was up for sale.

Despite the reports that Brown was drug tested upon booking, Slaten said he does not expect any charges to come out of that. While being under the influence of an illegal drug is a crime, even in one's own house, the reported blood test was taken nearly 17 hours after police first arrived at Brown's house.
"Unlikely to be any active drugs in his system," Slaten said. "That is the least of his concerns."