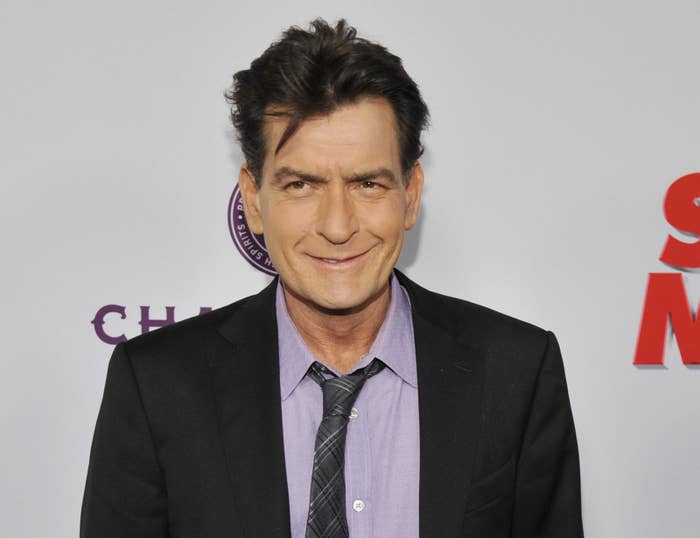 Charlie Sheen has been ordered to stay away from his ex-fiance, Scottine Ross, after she raised concerns over a recording in which the former Two and a Half Men star purportedly threatens her life.
Ross had been granted an emergency protective order against Sheen on April 1 , but with that set to expire, she applied for and was granted a temporary restraining order on Friday, her attorneys said.
"The court has recognized the need for a protective order for Ms. Ross," attorney David Ring, of Taylor & Ring, said. "She continues to cooperate with law enforcement to ensure her safety and the safety of others."
Ross went to the police last week after listening to a recording obtained by RadarOnline of Sheen allegedly talking about spending $20,000 to have her head bashed in, Ring said.
The LAPD Threat Management Unit told BuzzFeed News they are currently investigating accusations against Sheen.
The website RadarOnline reported Wednesday that it had been served a subpoena from Los Angeles police for the audio recording.
While RadarOnline has not posted the audio, the website has said it was recorded by one of Sheen's former lovers. In a statement to the Associated Press, the editorial director of RadarOnline said the company would fight the subpoena.
"We believe the search warrant is illegal and violates federal and state law prohibiting the use of search warrants against media companies who are reporting news and information," Dylan Howard said.

Ross and Sheen never married after going through a public breakup, during which she filed a lawsuit claiming emotional and physical abuse. She also claims Sheen exposed her to HIV despite knowing about his status.
A representative for Sheen did not immediately respond to BuzzFeed News' request for comment. A hearing on the restraining order has been set for April 28.