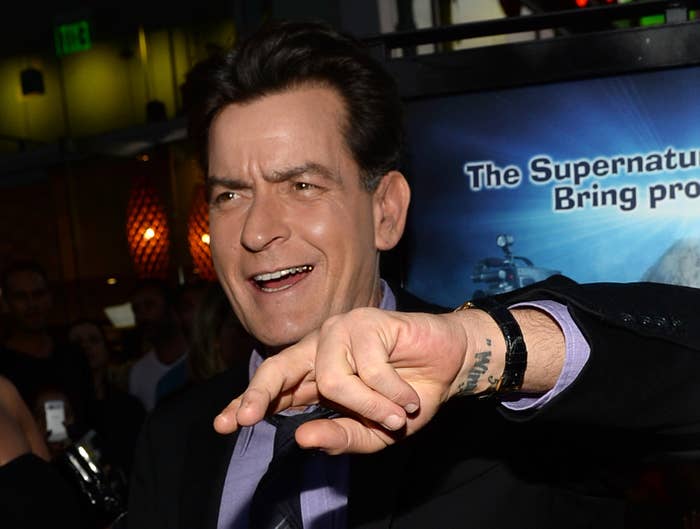 Charlie Sheen is now under criminal investigation, Los Angeles police confirmed Wednesday.
LAPD Officer Mike Lopez told BuzzFeed News that the investigation was regarding a report filed on March 31 in Van Nuys in which Sheen was listed as a suspect.
Police did not elaborate on the nature of the investigation or possible victim, but did say the department's Threat Management Unit had taken the lead.
"Our victim's information is confidential based on the crime that occurred and this is the only information I can provide at this time," Lopez said.
He added that a search warrant had been obtained in the case.
Several outlets on Wednesday reported that the investigation centered on threats made against his ex-fiancé, Scottine Ross, who was recently photographed leaving the Van Nuys police station.
An officer at the station could not confirm whether a report had been filed, telling BuzzFeed News, "I'm not allowed to give out that information."
The couple never married after going through a public breakup, during which Ross filed a lawsuit against Sheen claiming emotional and physical abuse. She also claims he exposed her to HIV despite knowing about his status — an accusation that has been leveled against him more than once.
The website RadarOnline reported Wednesday that it had been served a subpoena from Los Angeles police for an audio recording that purportedly allegedly includes Sheen threatening Ross.
While RadarOnline has not posted the audio, the website has said it was recorded by one of Sheen's former lovers. In a statement to the Associated Press, the editorial director of RadarOnline said the company would fight the subpoena.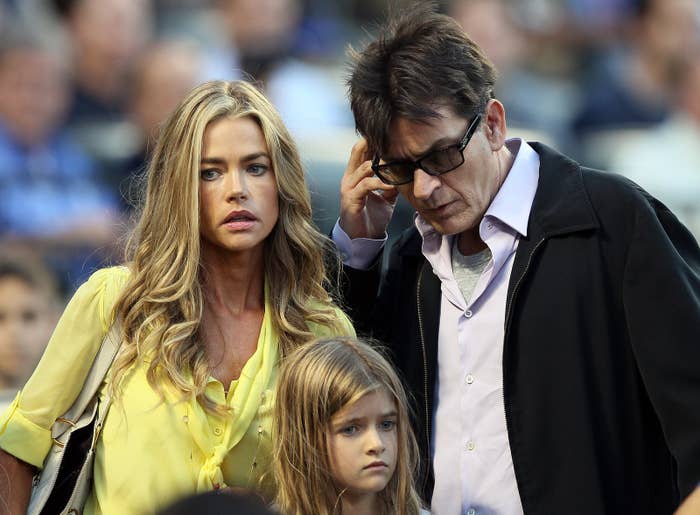 "We believe the search warrant is illegal and violates federal and state law prohibiting the use of search warrants against media companies who are reporting news and information," Dylan Howard said.

Sheen has a history of alleged threats made again women in his life. The Two and a Half Men star was accused in a lawsuit this year of threatening to kill ex-wife Denise Richards and their children.
Sheen was also arrested on suspicion of domestic abuse in 2009 after he allegedly threatened to kill then-wife Brooke Mueller.
A representative for Sheen did not immediately respond to BuzzFeed News' request for comment.