Central America Hit By A 7.2 Earthquake While Battling Hurricane Otto
Tsunami warnings were issued in El Salvador after an earthquake hit offshore. And Hurricane Otto, which killed three in Panama, made landfall in Nicaragua.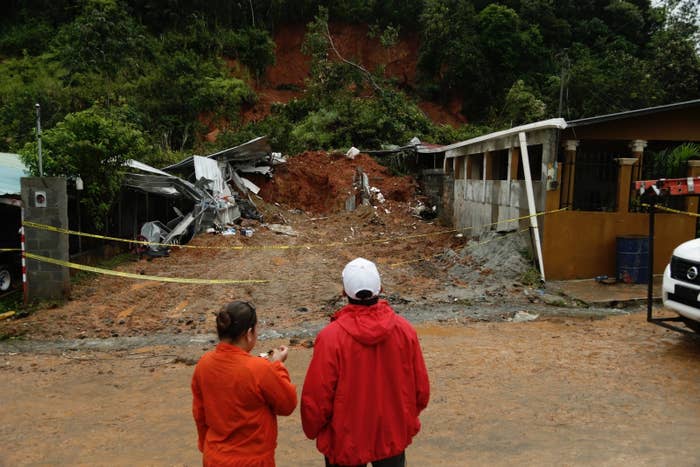 A 7.2 earthquake hit off El Salvador's Pacific coast Thursday, setting off a tsunami alert. The quake came as Nicaragua was coping with Hurricane Otto, which made landfall off the nation's Atlantic coast.
There have been no reports of injuries or damage due to the magnitude 7.2 earthquake, according to the US Geological Survey. Lina Pohl, Al Salvador's environment minister, told the Associated Press that waves about six feet high may hit the coast.
Evacuations are already ongoing in part of Central America as Hurricane Otto batters the region. The tropical storm is responsible for three deaths in Panama that occurred prior to it even making landfall.
According to the Panama Civil Defense officials, a couple was killed after their home was destroyed by a mudslide in the outskirts of Panama City, and a child was killed when a tree collapsed on top of a car near a school.
Otto is described as the strongest Atlantic hurricane to occur this late in the season since 1934, according to the Weather Channel. The storm had sustained winds at 110 mph when it made landfall near San Juan de Nicaragua at 1 pm making it a category 2.
Nearly 15,000 people have been evacuated from the coast in both Nicaragua and Costa Rica. Both countries are bracing for the storm's after effects of flash floods and mudslides. Costa Rica has already declared a national emergency.

Otto was moving west near 9 mph and the hurricane center said it could re-emerge over the Pacific as a tropical storm, the Associated Press reported.