Case Against Sandra Bullock's Alleged Stalker Is Gutted By Judge
The judge on Tuesday ruled that the trove of guns found to belong to the alleged stalker cannot be used against him at trial.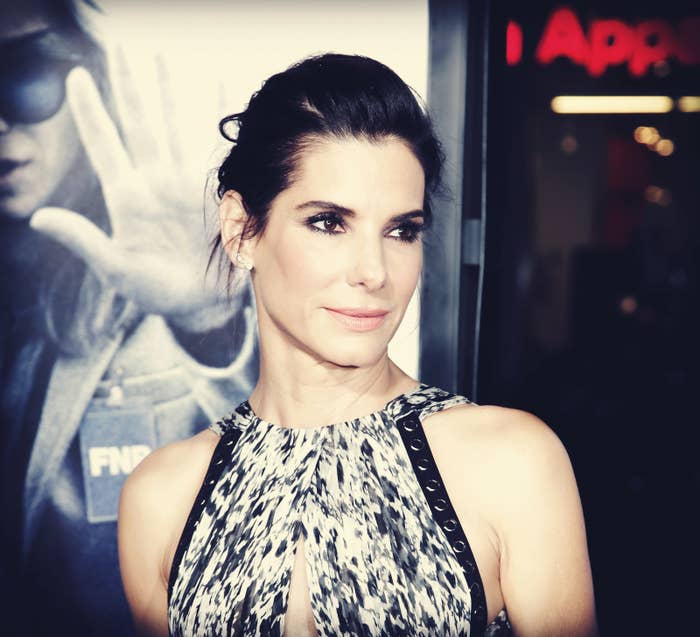 The trove of weapons, including machine guns, found to belong to the alleged stalker whose actions caused Sandra Bullock to hide in her bedroom closet cannot be used against him at trial, dealing a significant blow to efforts to put him behind bars.
A Los Angeles County Superior Court judge made the ruling after determining that Joshua James Corbett's rights while in police custody were violated, leading him to involuntarily give police permission to search his house and gun safe, which contained more than 30 guns.
The search was conducted after Corbett allegedly climbed a fence to access Bullock's house while she was at home. She called 911 after locking herself in her room.

Judge Edmund Clarke granted the defense's motion to suppress the warrantless-seized gun evidence, which could, in effect, lead to the dismissal of the gun charges, compromising 24 out of the 26 felony counts against Corbett.
Corbett's felony charges of first-degree residential burglary and stalking for allegedly breaking into Bullock's home in 2014 would still stand.
The Los Angeles County district attorney's office has not commented on whether prosecutors intend to appeal Clarke's decision, citing the fact that it is an ongoing case. Bullock's representative did not immediately respond to BuzzFeed News' request for comment.
"The police stomped on his rights, he continually told them, 'I don't want to talk to you, I don't want to talk to you,' and they ignored him," Steve Sitkoff an attorney for Corbett, told BuzzFeed News.
His client only agreed to speak with police and grant them permission to search after they threatened to "break down doors" at his parents' house, Sitkoff added.
Corbett, who was not armed during the alleged break-in, eventually told police the location of the guns and access code to his safe after being interrogated for 30 hours, his defense argued.
Clarke had ruled in November that regardless of the circumstances of obtaining Corbett's consent to search his house, officers would have inevitably discovered the guns. But the judge reversed his decision Tuesday after the 9th Circuit Court of Appeals ruled that the "inevitable discovery exception does not apply when officers have probable cause to apply for a warrant, but simply failed to do so."
Sitkoff said that he and his co-counsel, Paul Takakjian, were pleased with Clarke's ruling, but that ultimately their goal is to show that their client is "not a criminal, but a person with some serious mental health issues who needs help."

"It guts that portion of the case that involves any evidence of firearms or ammunition," said Takakjian. "It deals a very significant blow to the prosecution's overall case."