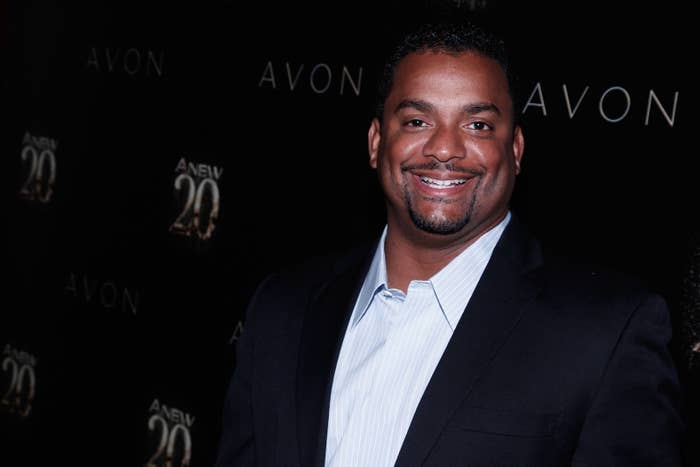 Former Fresh Prince of Bel-Air star Alfonso Ribeiro is suing the makers of Fortnite over using his signature "Carlton dance" in the game.
Ribeiro filed his federal lawsuit Monday against Epic Games for direct infringement of a copyright, as well as other causes of action.
Fortnite is now selling Ribeiro's dance as part of an in-game purchase, where it's included under the name "Fresh," for players to customize their avatars. Ribeiro's attorneys said the game did not obtain his client's permission to use his likeness.
Ribeiro said he is just now in the process of formally registering the dance with the US Copyright Office, but regardless, he added, it was his the moment he performed it in the show. His attorney, David Hecht, said the Copyright Act expressly provides for protection in "pantomimes and choreographic works" that were created after Jan. 1, 1978, and "fixed in a tangible medium of expression."
"There is no question that choreography can be protected through copyright," said Hecht.
Epic Games, the developer of Fortnite, did not immediately respond to a request for comment.
Ribeiro contends that he created the dance for his character, Carlton Banks, in 1991. More than 27 years later, he said, his dance is still immediately recognizable and that he still gets inundated with requests to perform. He said he even used his signature move to propel him to victory in a Dancing With the Stars competition in 2016.
"The dance is now inextricably linked to Ribeiro and has continued to be part of his celebrity persona," the lawsuit states.
Ribeiro also claims that Fortnite has consistently been exploiting black talent, copying dance moves from Snoop Dogg's "Drop It Like It's Hot" and "Milly's Rock" by rapper 2 Milly, who has also filed a copyright infringement lawsuit against Fortnite.
Ribeiro is asking a judge to force the game to pull the dance as well as grant him unspecified damages.
"Backpack Kid" Russell Horning also filed Monday a copyright lawsuit against Fortnite for including his signature dance, the "Floss" in its video game without his permission. Horning said he created the "Floss" in 2016 and that it went viral after he performed the dance on Saturday Night Live in 2017 alongside Katy Perry. He is also for the game to be restrained from using his dance and seeking unspecified damages.