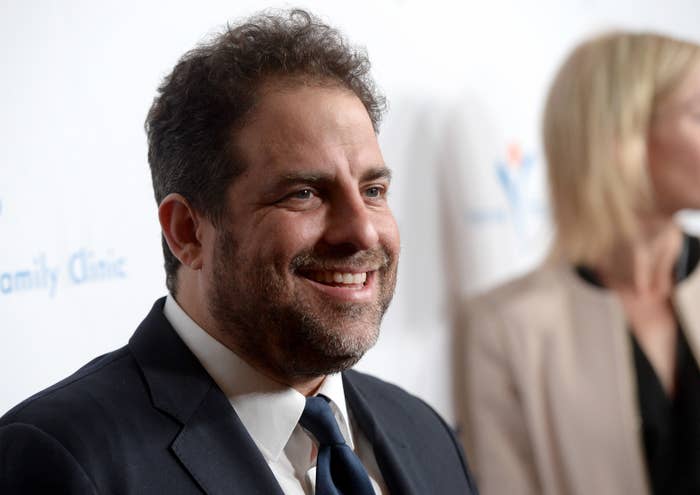 Brett Ratner, the man behind Hollywood blockbusters like X-Men: The Last Stand and Rush Hour, has dropped his defamation lawsuit against a woman who alleged in a Facebook post last year that he had raped her.
Ratner moved to dismiss the lawsuit after the woman, Melanie Kohler, said in a statement through her attorney that her memory about the alleged incident more than a decade ago was "cloudy and unclear," according to Deadline, which was first to report the dismissal.
"I'm happy that the matter has been resolved," Ratner said in a statement to BuzzFeed News.

Kohler's attorney, Roberta Kaplan, said in a statement to Deadline that cases like this "are very difficult, especially when the events happened more than a decade ago and memories are cloudy and unclear."
"The public conversation about this case has become very painful for Melanie," she added. "This result will allow Melanie to move on with her life and spend more time with her family."
Ratner's attorney, Andrew Brettler, also said no money was exchanged as part of the decision to drop the lawsuit.

Last October, Kohler posted on Facebook that Ratner "was a rapist on at least one night in Hollywood about 12 years ago." She also wrote that he "preyed on me as a drunk girl [and] forced himself upon me."
Ratner responded by filing a defamation lawsuit saying Kohler's allegations were "entirely false, fabricated, and fictional," and demanding a jury trial for punitive and other damages.
Kohler posted her story more than a week before a Los Angeles Times report that detailed allegations of sexual harassment and assault against the director-producer by six other women, including actor Olivia Munn, who alleged Ratner masturbated in front of her on the set of After the Sunset when she was an up-and-coming actor.
That same day, Ratner announced he would step away from his work with Warner Bros. Studios to avoid "any possible negative impact to the studio until these personal issues are resolved." The company also said that it was aware of the allegations against Ratner and that it was "reviewing the situation." In April, the LA Times reported that Warner Bros. decided it would not renew its $450 million co-financing agreement with Ratner's film funding company, RatPac-Dune Entertainment.