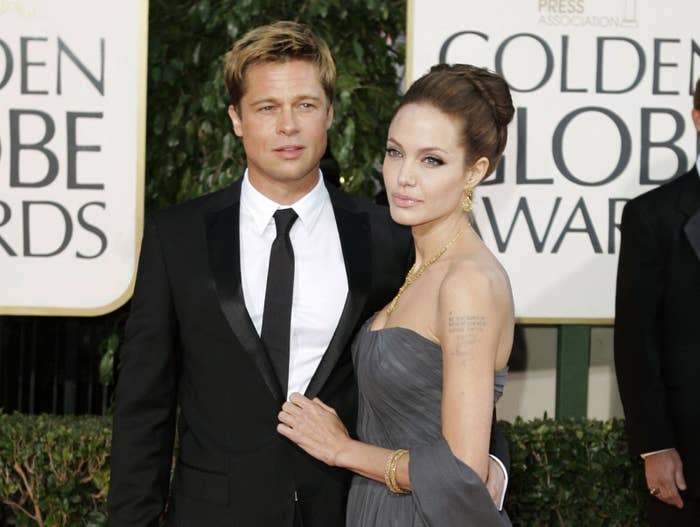 Brad Pitt is "fully cooperating" with an investigation into allegations that he verbally and physically abused one of his children, a source close to the actor told BuzzFeed News on Thursday.
The source did not say which agency was conducting the investigation. People magazine and TMZ reported that the LA County Department of Children and Family Services (DCFS) was investigating allegations that Pitt got "verbally abusive" and "physical" with one of his children while on a private plane with Angelina Jolie and their other kids on Sept. 14.
"He takes the matter very seriously," the source told BuzzFeed News. "He is fully cooperating and will always do what is best for his children."

The complaint also said he was allegedly inebriated at the time, People reported. The DCFS reportedly began its investigation after someone anonymously reported the incident that allegedly occurred on the tarmac where the couple's private jet had landed.
The Jolie-Pitt private plane traveling from France landed in the Minneapolis area on Sept. 14.

Citing a source, People reported that the DCFS case was ongoing and "remains open."

Pitt's representative declined to comment and referred BuzzFeed News to the statement the actor made Tuesday after Jolie filed for divorce: "I am very saddened by this, but what matters most now is the wellbeing of our kids. I kindly ask the press to give them the space they deserve during this challenging time."
TMZ reported that the Los Angeles Police Department was also investigating the allegations of child abuse. However, the LAPD told BuzzFeed News that the TMZ report was wrong and the department was not handling "any report or [investigating] any allegations into child abuse against Mr. Brad Pitt."

"Brad has always worked hard to be a good father and will do whatever is best for his family," the source close to the actor told BuzzFeed News.

FBI Minnesota office also denied reports that a case involving Pitt was referred to their office. A spokeswoman for the FBI field office in Los Angeles, meanwhile, told BuzzFeed News that the agency "is continuing to gather facts and will evaluate whether an investigation at the federal level will be pursued."