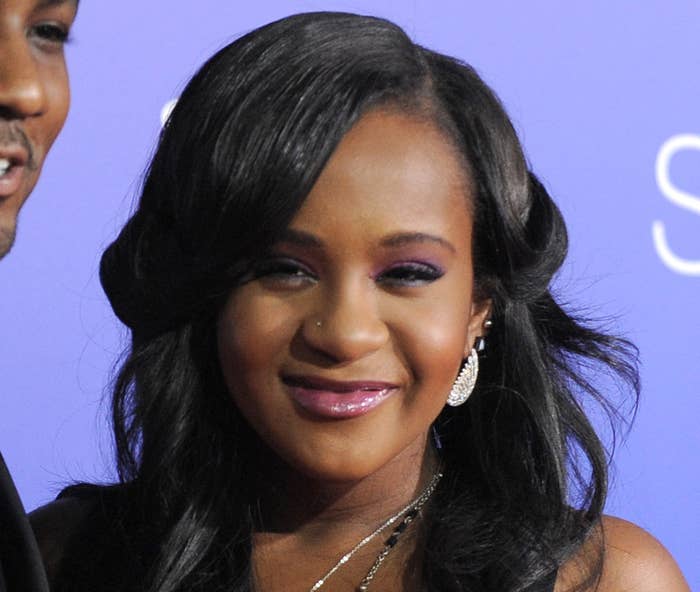 Bobbi Kristina Brown — the daughter of Whitney Houston and Bobby Brown — died of "drug intoxication" and "immersion of face in water," the Fulton County, Georgia, medical examiner said Friday.

"The drugs involved included marijuana, alcohol (ethanol), benzoylecgonine (a cocaine-related substance), benzodiazepines (medications used for sedation or to treat anxiety), and morphine," the medical examiner said. "It could not be determined from toxicology tests whether the morphine resulted from heroin use."
It's unclear if her death was accidental or intentional, the report said. It was not from natural causes.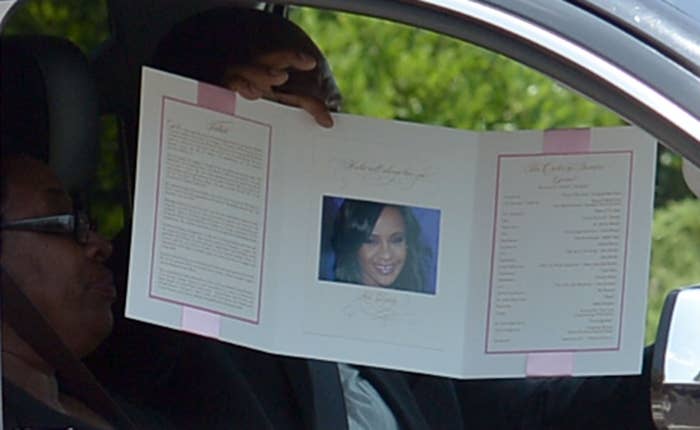 Bobbi Kristina was found unconscious Jan. 31, 2015 in the bathtub of her Georgia townhouse. She died six months later July 26 at a hospice surrounded by family at the age of 22.
The length of time between officials finding her body and her death complicated the medical examiner's investigation, officials said.
Her autopsy was completed in September, but the Fulton County District Attorney and Roswell Police Department obtained a court order sealing the results until now. The records were unsealed after WXIA-TV filed a court motion demanding that the results be unsealed, arguing that not doing so would be a violation of the First Amendment.
Prosecutors argued that it was not in the public interest of public safety to release the records, contending they contained information not privy to everyone. In signing the order to seal in September 2015, Judge Henry M. Newkirk apparent concerns among authorities that making the details public prompt a potential suspect to flee. But on Thursday, Newkirk decided to release the records.
"When my office requested that the autopsy be withheld from the public, we felt that we had valid public safety and investigative reasons for that request," Fulton County District Attorney Paul Howard said. "It is our feeling that those valid reasons still exist; however, as citizens and officers of the court we must, nevertheless, follow the orders and instructions of the court."

The investigation into Bobbi Kristina's death, meanwhile, remains ongoing. And her family has filed a $40-million lawsuit against her former boyfriend, Nick Gordon, accusing him of injecting her with a toxic substance that killed her. The lawsuit was filed last year by Bedelia Hargrove, the court-appointed conservator of the late Whitney Houston's only daughter.
Gordon's attorneys released a statement on Tuesday denying the allegations and criticizing what they said was the Fulton County District Attorney's false suggestion that there is a current criminal investigation against their client.
"The truth is that Nick tried to save Bobbi Kristina's life," the attorneys said in the statement. "The truth is that Nick cooperated with law enforcement since day one. The truth is that no one loved Bobbi Kristina more than Nick and no one has suffered more as a result of her death then Nick."

"Krissy will always live in my heart and soul," Bobby Brown said in a statement. "I love my baby girl. For news affiliates to seek and obtain my daughter's autopsy report, before anyone has been brought to justice for her death is mind blowing to me. Please pray for my family."
The townhome where Bobbi Kristina was found is also still on the market for $469,000.
Here's the full report:
And here's the full autopsy:


Correction: Brown died at 22 years old. An earlier version of this story said she was 23.