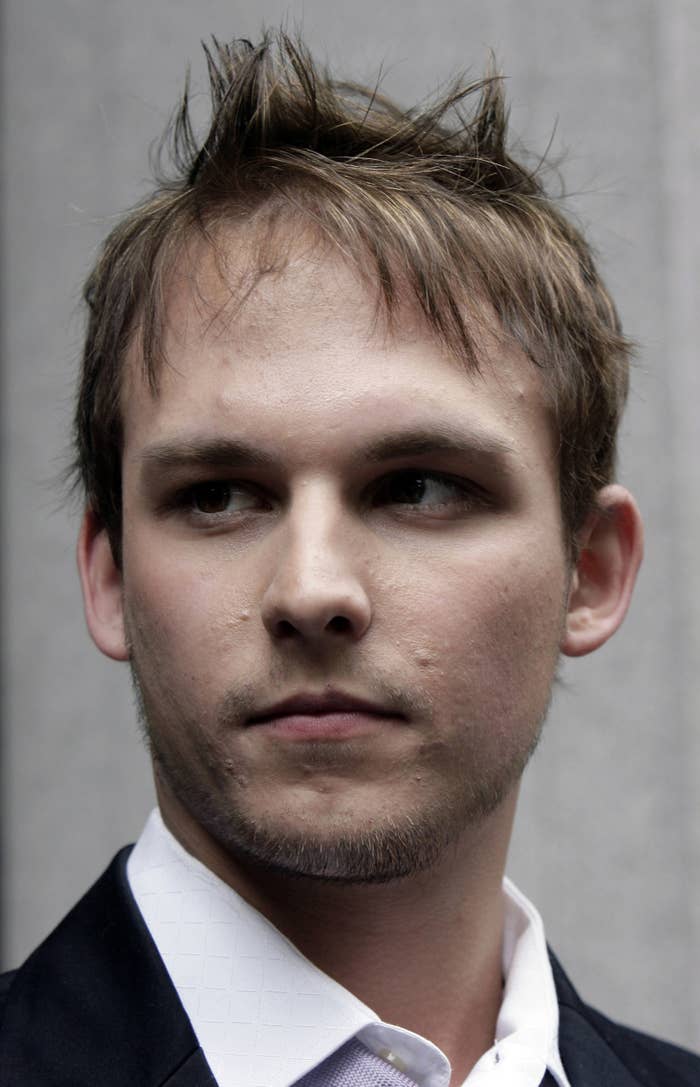 Bling Ring member Nick Prugo appeared in court Wednesday on charges that he and a friend solicited men on Craigslist to rape a West Hollywood esthetician. While he did not enter a plea, it was the latest twist in a bizarre, long-running case that dates back to a headline-grabbing crime spree in 2008.
Prugo was among a group of eight teens and young adults who burglarized homes and cars in high-end neighborhoods, spending the spoils until getting caught in 2009. Their crime spree, which claimed several celebrities as victims, even inspired a movie.

Prugo, now 24, was eventually sentenced to two years in prison after pleading no contest to 3 counts of first degree residential burglary in the scheme.

It was at a Vanity Fair party publicizing its feature on the Bling Ring that Prugo met West Hollywood skin care guru Dawn DaLuise.
Prugo and his friend, 31-year-old Edward Feinstein — who faces the same rape solicitation and felony stalking charges — are accused of participating in an ongoing scheme to harass DaLuise and her two adult daughters from December 2013 to April 2014, according to the complaint filed by the Los Angeles County district attorney's office.

The complaint also alleges that on Jan. 22, Prugo and Feinstein posted an ad on Craigslist soliciting men to go to DaLuise's home and rape her.
A motive for the alleged harassment was not given.
Now, Prugo faces one felony solicitation of rape and three counts of felony stalking. Because of his criminal record, Prugo — who is in custody — could face 14 years in state prison if convicted of the latest charges.
Both men are scheduled to be arraigned Oct. 6.
Tamar Arminak, an attorney for Feinstein, who is out on $450,000 bail, told BuzzFeed News her client plans to plead not guilty to the charges.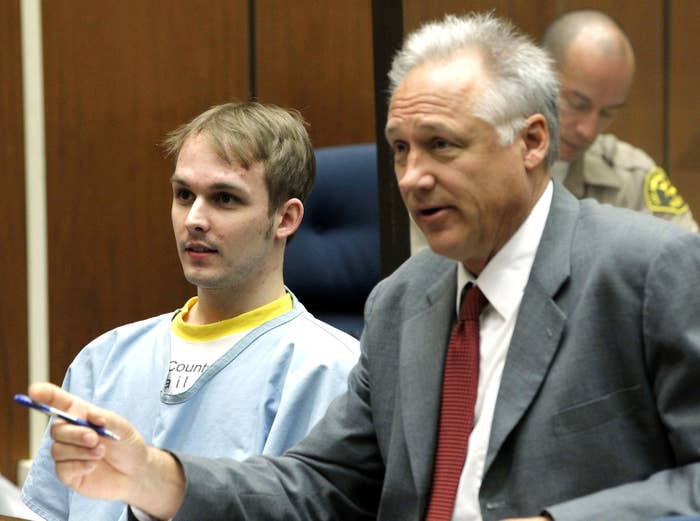 Nick Prugo's attorney, Pat Harris, also told BuzzFeed News his client is innocent and plans to plead not guilty.
"He will fight this vigorously because he is a young man that was getting his life together, who had done a lot of things in the past two years positively so he could have a future, have life, put the Bling Ring behind him," Harris said. "To have these things brought out now, things he had literally nothing to do with, it's very disturbing and upsetting."
The case is the culmination of a bizarre three-year Kafkaesque nightmare for DaLuise. When she originally sought relief from the alleged harassment in 2013, it was she who ended up behind bars, charged with attempted murder for soliciting to kill her rival esthetician.
Unable to make the $1-million bail, DaLuise spent more than 10 months in custody before a jury found her not guilty of the charge.
The attempted murder case against DaLuise appeared to center around statements and information provided to L.A. County sheriff's investigators by Feinstein, according to a federal lawsuit she has since filed.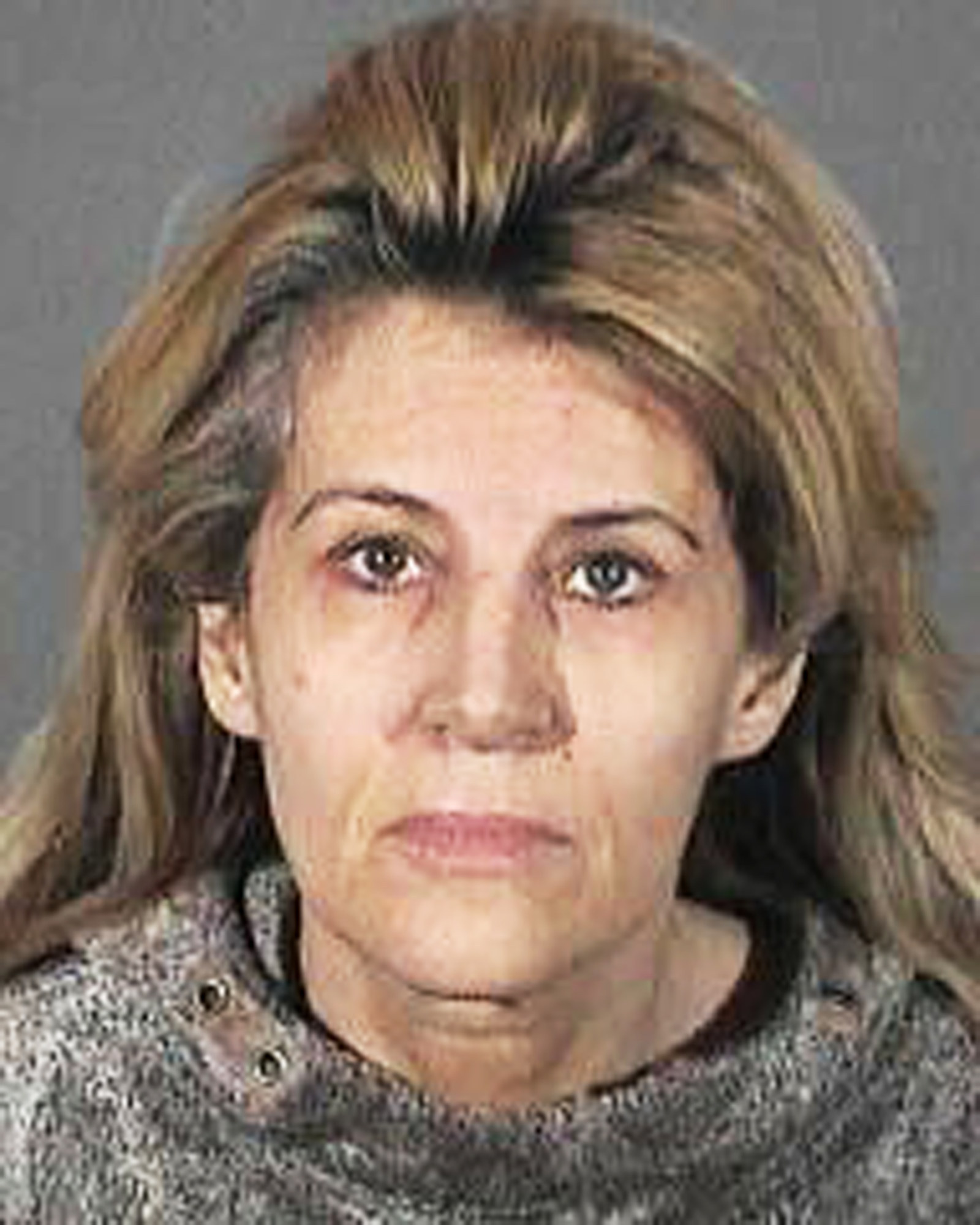 DaLuise said she told sheriff's Deputy Steve McCauley in 2014 that she was the victim of countless forms of harassment, including her tires being slashed, the distribution of lewd flyers soliciting sex featuring her photo and contact information scattered on Santa Monica Boulevard, and a Craigslist post listing her home address with a rape fantasy for men to come "break down her door after 10 p.m."
In addition, her friends, family, and church were sent Photoshopped X-rated photos of her. Similarly doctored flyers were distributed at her apartment building. Her landlord also received calls demanding that she be evicted for hosting sex parties.
DaLuise said she received 1,000 text messages including photos of male genitals and threatening bodily harm. And delivery drivers often tried to offload large amounts of food to her house that she hadn't ordered. Her daughters were also harassed, according to the lawsuit.
But when McCauley interviewed Feinstein, he allegedly said it was DaLuise who was slashing her own tires. Feinstein also claimed that DaLuise had asked him to cyberstalk her and then frame a business competitor, Gabriel Suarez, owner of Smooth Cheeks salon in West Hollywood, according to the federal lawsuit.
Feinstein also allegedly told McCauley that DaLuise had hired an ex-Detroit quarterback to kill Suarez, prompting her arrest and subsequent time behind bars for her trial.
DaLuise said she was repeatedly offered deals that would have immediately ended her incarceration in exchange for a guilty plea, but she refused, instead proclaiming her innocence.
After being exonerated, DaLuise filed the federal lawsuit against McCauley and three other sheriffs' officials, claiming false arrest, imprisonment, assault, and battery for being repeatedly handcuffed and body searched, defamation, and other allegations. The federal case is ongoing.
Feinstein's attorney told BuzzFeed News that the faulty case had clearly played a role in the baseless new charges filed against her client.

"It's pretty clear that we have detective who struck out trying to convict Ms. DaLuise, and is now trying to take a second shot on a high-profile case by going after these boys," Arminak said.

Meanwhile, DaLuise's publicist, Sharon McConochie, told BuzzFeed News her client is "very pleased and relieved" with the arrest of Prugo and Feinstein and is eager to start rebuilding her life.
"Dawn is very positive and working on her future, which she is rebuilding…and we are looking forward to this turn of events and having some justice," McConochie said.
Her client, she added, spent 10 months in jail. "It's ridiculous."