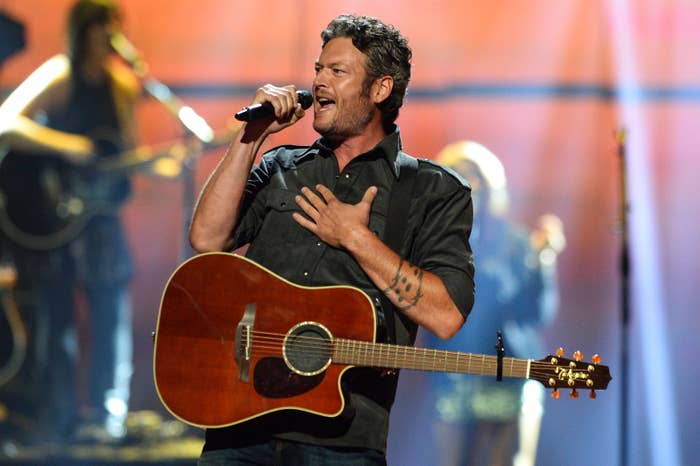 Country singer Blake Shelton filed court papers this week refuting claims that he has an alcohol problem as part of his defamation lawsuit against In Touch Weekly's parent company for a story that claimed he had hit "rock bottom" and that his friends were "terrified" he could end up dead.
In a court declaration filed Wednesday, Shelton said he does not binge drink and has never urinated in public on a mailbox. He also said no one around him thinks he has a drinking problem, calling his tweets about being drunk are just jokes.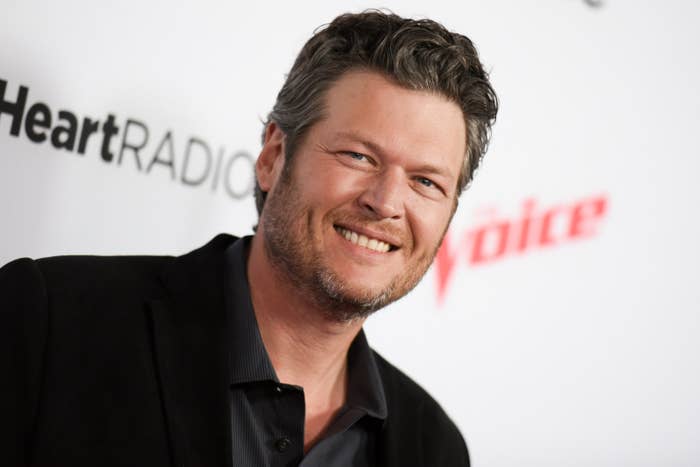 Shelton took legal action to "set the record straight — he is not in rehab, his 'close circle' is not trying to seek an intervention," the lawsuit states.
Shelton also claims that the In Touch Weekly story jeopardized his personal and professional reputations.
Shelton accuses Bauer Media of publishing misleading stories about him for the purpose of driving magazine sales. The lawsuit states Shelton was hard at work days after the story — "The Real Story: REHAB for Blake" — published on Sept. 16. Among the events on his itinerary were a live performance at the iHeartRadio Music Festival on Sept. 19 and on the season premiere of NBC's The Voice.
The In Touch Weekly article alleged that Shelton traveled to Mexico for a bachelor party after his split with Miranda Lambert, partied with strippers, and then invited them back to his hotel room's hot tub.
Shelton, however, says his hotel didn't even have a hot tub and adamantly denies that womanizing or drinking contributed to his divorce from Lambert. The complaint also refutes that the singer did not start drinking when he was 14 after his brother's death.
Shelton also contends that a previous In Touch Weekly story alleging he had an affair with a woman named Cady Groves was false, stating that she was just a friend.

In Touch Weekly has so far not responded to requests to comment on the lawsuit.
The next hearing for the case is scheduled for April 11.