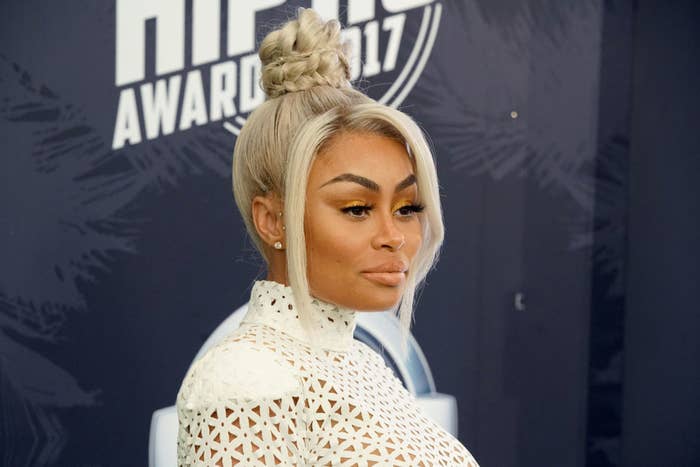 Blac Chyna on Tuesday filed a lawsuit against the entire Kardashian family, blaming them for the demise of her E! reality television show Rob & Chyna.
In the lawsuit, Chyna says the entire Kardashian family turned on her after her breakup with Rob, "slut-shaming her on social media and killing her hit television show" during filming for a second season.

The move comes roughly two weeks after Rob Kardashian, her ex-fiancé, filed his own lawsuit accusing her of using him and his family for financial gain. He also claims it was a mutual decision by the E! Network and the Kardashian family to cancel the show.
Kardashian and Chyna began dating in January 2016 in what played out on social media like a reality-TV fairy tale. Rob & Chyna was to complement the Kardashians' TV empire, but as the relationship soured, so too did the venture.
After Rob posted revenge porn of Chyna, she took out a restraining order against him and also alleged in court filings that he had hit her and knocked her to the ground.
She dropped the domestic violence case on Sept. 15 after the former couple reached a private agreement that included shared custody of their daughter, Dream.
However, on Tuesday, Chyna, whose real name is Angela White, hit back with a lawsuit in Los Angeles County Superior Court, escalating the legal drama to include allegations against the entire Kardashian/Jenner clan, including Rob, Kris, Kim, Khloé, Kourtney, Kendall, and Kylie.
Chyna claims Rob & Chyna had "stellar" ratings and believed the show was going to be picked up for a second season despite the couple splitting up. The series premiere did draw a strong 1.4 million viewers, which is on par with recent seasons of Keeping Up With the Kardashians. However, by the time the baby special aired, a day after their ugly split made headlines, viewers had soured on the couple, with the ratings dropping below a million viewers.

But Chyna alleges Season 2 was canceled due to pressure from the Kardashian family, citing one episode of Keeping Up With the Kardashians in which the family discuss whether Rob & Chyna should continue and raise concerns about "bad, unhealthy energy" if filming resumed for another season.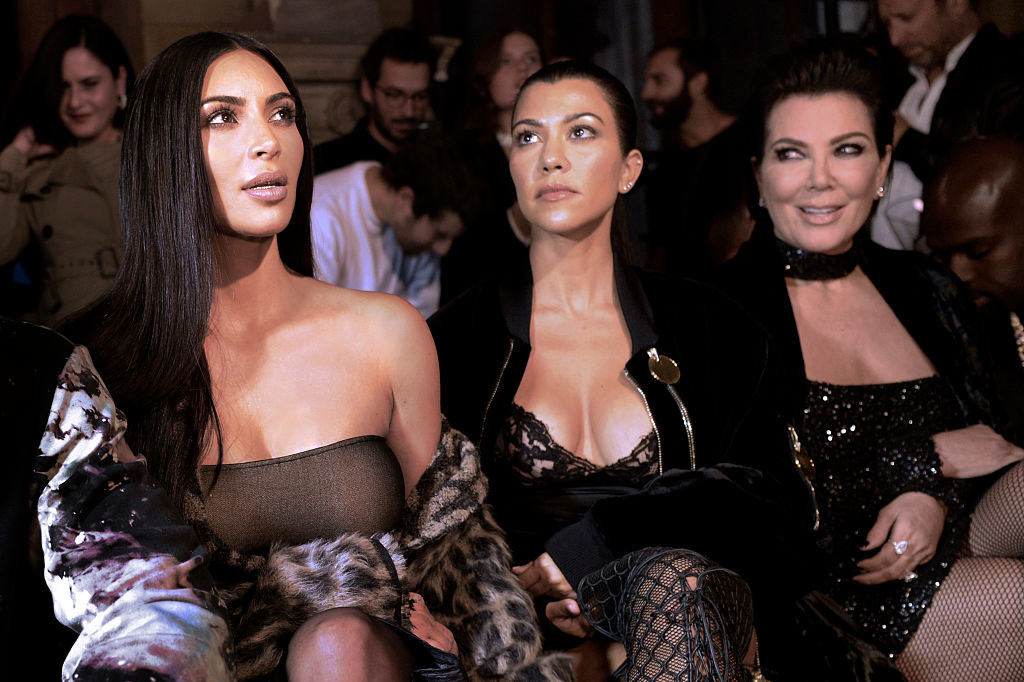 Chyna alleges in her complaint that the Kardashians may have painted the cancellation as being in Rob's best interest, but that in reality, "the famous family was flexing their muscles so as to destroy Ms. White's career so that she was no longer able to compete against the Kardashian-Jenner women as an entrepreneur and social media influencer."
E! declined to comment on Chyna's lawsuit, which claims defamation and interference with contractual relations.
A representative for Kim Kardashian also declined to comment on the allegations, and a spokesperson for the family did not immediately respond.
Chyna is also suing Rob for alleged harassment, assault, and battery, reviving claims that he knocked her to the ground in April in front of her then-4-year-old son King. She also alleges that he sent her abusive and harassing text messages and threatened to kill himself.
She also accuses the family of leaking false stories about her to the media, including that she allegedly left their daughter, Dream, at home to go party while demanding more than $50,000 in monthly child support.