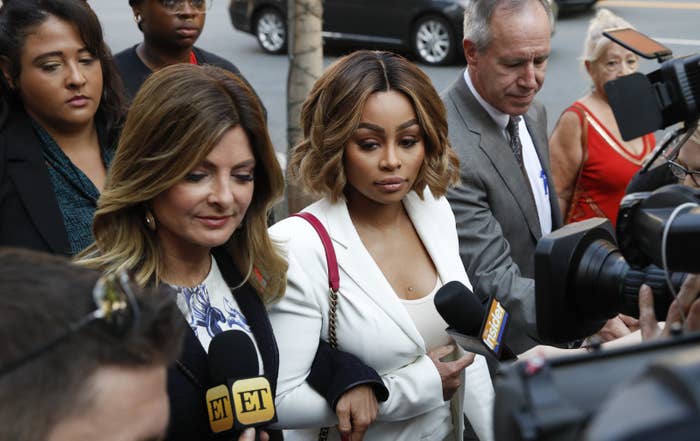 A judge on Monday granted Blac Chyna's request for a temporary restraining order against Rob Kardashian, days after he posted explicit photos of her on social media as part of his latest tirade.
Chyna also said in court documents made public Monday that Kardashian "hit me on the thigh, knocking me down and leaving a bruise" in April over an argument on how he was speaking to her in front of her son.
"I had difficulty walking after that," Chyna states in her request for a restraining order.

Kardashian was ordered to stay at least 100 yards away from Chyna and is not allowed to post any pictures of her, their daughter, Dream, or Chyna's other son, Cairo, until a formal hearing is held on Aug. 8.
Speaking outside the courthouse, Chyna's attorney, Lisa Bloom, called the judge's decision a "complete and total victory."
"I would like to first and foremost thank the judge for granting me this restraining order, for protecting me, and I am just going to get back to co-parenting," Chyna told reporters.
In an interview with ABC News that aired Monday before court hearing in downtown Los Angeles, Chyna said she was "devastated" by the social media posts. One of them included a screenshot of an alleged text conversation between Kardashian and Chyna that contained a photo of her exposed genital area.

"I was devastated," she said. "Of course. I'm like, 'How could somebody post these pictures of me?' This is a person that I trusted."
Bloom has said the social media tirade on Instagram, Twitter, and Facebook broke California's revenge porn law, which makes it illegal to post explicit photos of someone without their permission as a form of revenge, a misdemeanor punishable by a fine and up to six months in jail.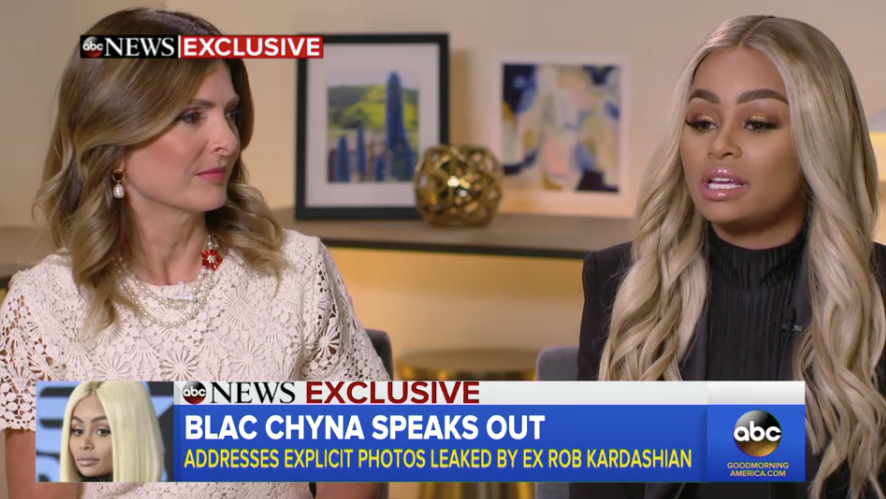 Bloom told ABC she thinks Kardashian, who did not appear in court, broke that law when he lashed out at his ex and mother of his child on social media last week.

"It is a crime to post pictures like this," she said. "And if you do it, I hope that the full impact of the law rains down on you."

Chyna added: "The moral of the story is he doesn't respect me, so if you can't respect me, you have to respect the law."

As of Friday, authorities told BuzzFeed News they were unaware of any criminal report being filed.
On Monday, Kardashian's attorney, Robert Shapiro, briefly addressed reporters outside the courthouse, saying their primary interest going forward was the health and welfare of Dream.
He also said that in court, we "offered our regrets for what has taken place over the past couple of days" and were eager to move forward.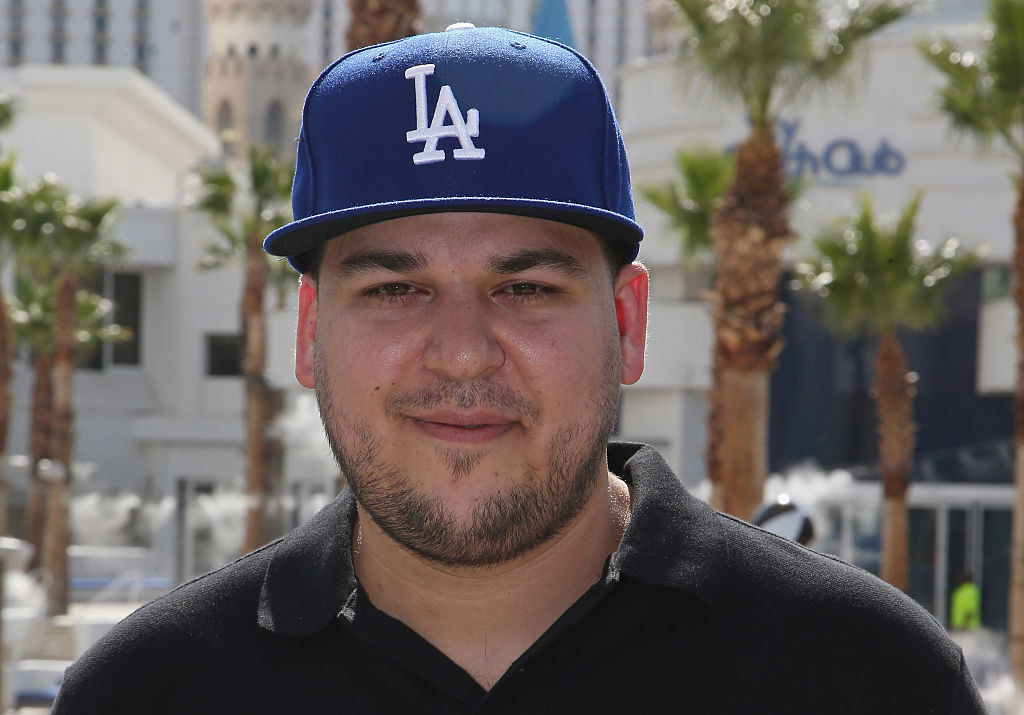 Kardashian and Chyna went public with their relationship in January 2016 and got engaged a few months later, weeks before announcing that they were expecting a baby. Their daughter, Dream Renée, was born in November.

But their relationship, featured in their own reality show, Rob & Chyna, faltered, and in February they reportedly called off their engagement.
Still, Kardashian last week accused Chyna of taking drugs and cheating on him with multiple men. She, in turn, accused him on Snapchat of being physically abusive.
In her petition for a restraining order filed in court, Chyna said Kardashian would regularly grab her phone to see who she was talking with or texting.
"He was always jealous and at times would outright steal my phone," she stated, adding that Kardashian has also threatened to post her home address online.

Chyna also said that Rob has also threatened to kill himself multiple times in text messages since they broke up on Dec. 16.
"I take his threats seriously because he's showed me his gun at his house," she said in her court declaration.

As for their reality show, a spokesperson for E! said the series hasn't been in production for several months and was not on the network's schedule.