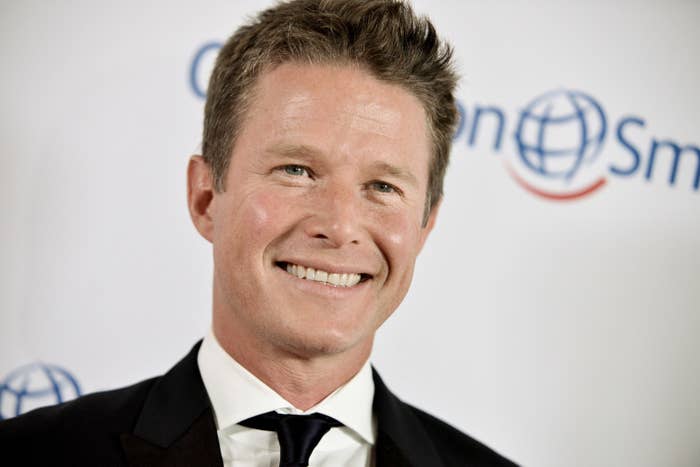 Billy Bush was officially fired from NBC's Today show after a 2005 recording of him joking with Donald Trump as he made lewd comments about women was made public, BuzzFeed News confirmed Monday.
Bush's attorney, Marshall Grossman, said that after days of negotiations, a settlement was reached with NBC for the host's exit.
"I am deeply grateful for the conversations I've had with my daughters, and for all of the support from family, friends and colleagues," Bush said in a statement. "I look forward to what lies ahead."
In the recording, Bush is heard laughing as Trump describes trying seduce a married woman and getting away with sexual misconduct, including grabbing women "by the pussy," because of his fame. As they approach a Days of Our Lives actress, Bush shouts, "Yes, the Donald has scored!"

Bush, who joined Today on May 18, 2016, was taken off Oct. 9 after the Trump recording was made public. It was initially reported that he would appear on Today the next morning to apologize, but NBC suspended him instead.
"While he was a new member of the Today team, he was a valued colleague and longtime member of the broader NBC family. We wish him success as he goes forward," the network said in a statement.