Bill Cosby's Attorneys Want His Deposition On Alleged Sex Abuse Kept Private
Bill Cosby's attorneys say they plan to seek to keep the comedian's deposition private when he answers questions regarding allegations he sexually assaulted a 15-year-old in 1974.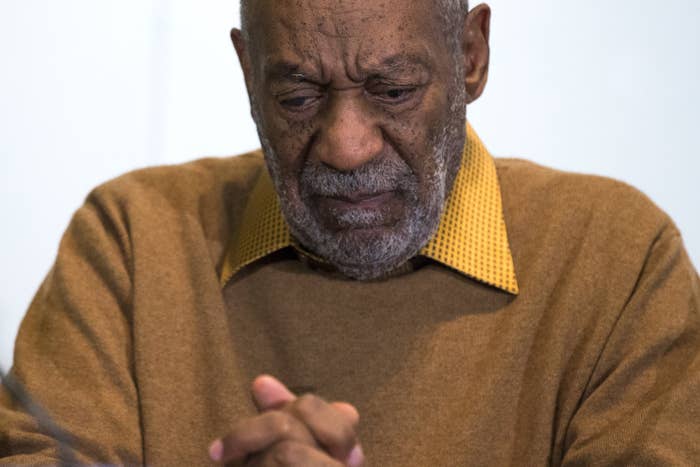 Bill Cosby's attorneys on Friday told a judge that they plan to file a motion seeking to keep the comedian's upcoming deposition regarding sex abuse private.
Cosby is scheduled to be deposed on Oct. 9, when he will answer questions under oath regarding Judy Huth's allegations that he assaulted her at the Playboy Mansion in 1974 when she was just 15 years old.
Huth filed a lawsuit against the actor Dec. 2, 2014, for sexual battery and intentional and negligent infliction of emotional distress. In the lawsuit, Huth alleged that Cosby made her drink alcohol and instructed her to sit beside him on a bed, where he sexually assaulted her.
Cosby's lawyer appealed to the California Supreme Court in June to dismiss the case, arguing that, among other things, he should not be named in the lawsuit under California law's on child sex abuse cases and because the statute of limitations had expired. But the higher court declined to hear the matter, paving the way for Huth's civil suit against Cosby to continue.
Huth's attorney, Gloria Allred, told BuzzFeed News Friday that she plans to fight the request to seal the deposition, and that she intends to videotape the proceeding, during which her client will not be present.
"We will be opposing because we think there is a public interest in Mr. Cosby and in this case," Allred said.
She added that while she does not release details of a deposition prior to trial, "to the best of my recollection, we have never had anyone seek a protective order which would require us not to disclose the contents of a deposition."
Los Angeles County Superior Court judge Craig Karlan ordered Cosby's attorneys to submit briefs explaining why their request should be granted. At that time, Allred has an opportunity to submit her opposition brief. Oral arguments regarding the request are set for Oct. 5, four days before the scheduled deposition.
Cosby's attorney, Marty Singer, did not respond to a request from BuzzFeed News for comment.