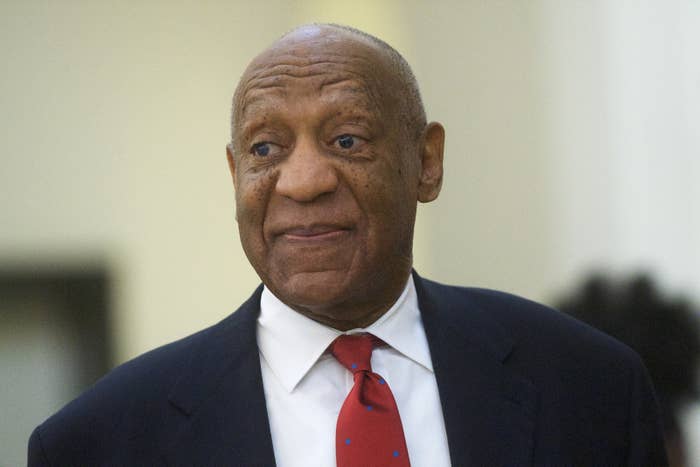 Bill Cosby is arguing against a court declaring him a sexually violent predator before he is sentenced for rape, saying it would damage his reputation and interfere with his family life.
Cosby's defense team filed the motion Monday in Pennsylvania arguing that declaring the 81-year-old comedian a violent predator would infringe on his state constitutional right that protects one's reputation.
The Montgomery County district attorney asked a judge in July to declare Cosby a sexually violent predator in advance of his Sept. 24 sentencing for drugging and raping Andrea Constand at his Pennsylvania home in 2004.
However, Cosby's attorneys argue that being designated a sexually violent predator "is by any measure excessive when applied to an 81-year-old blind man."
Cosby already faces the possibility of spending the rest of his life behind bars if he is given the maximum sentence of 30 years. But if declared a predator by the court, Cosby would be required to register for life with the Pennsylvania State Police, attend sex offender counseling for the rest of his life, and be subject to community notification if he's ever released.
Cosby's team also argued that the designation would severely interfere with his relationship with his children and grandchildren, an excessive outcome considering "no misconduct regarding children has ever been alleged."
The jury for Cosby's first rape trial last year was unable to reach a verdict, however, for his retrial, the jury of seven men and five women voted after about 14 hours of deliberation to convict on three counts of sexual assault.