On Monday, the criminal trial Bill Cosby never thought would happen will open in a suburban town outside Philadelphia as jurors begin to weigh whether America's Dad used drugs to incapacitate a woman before raping her.

Inside the courtroom in Norristown, Pennsylvania, the 79-year-old comedian will, for the first time, be held to account in a criminal proceeding after having been accused by more than 50 women in recent years of drugging and sexual assault.
Most of those allegations have been denied by Cosby, while others have led to civil litigation proceedings, many of which occur outside the public eye.
Not so on Monday.
HOW WE GOT HERE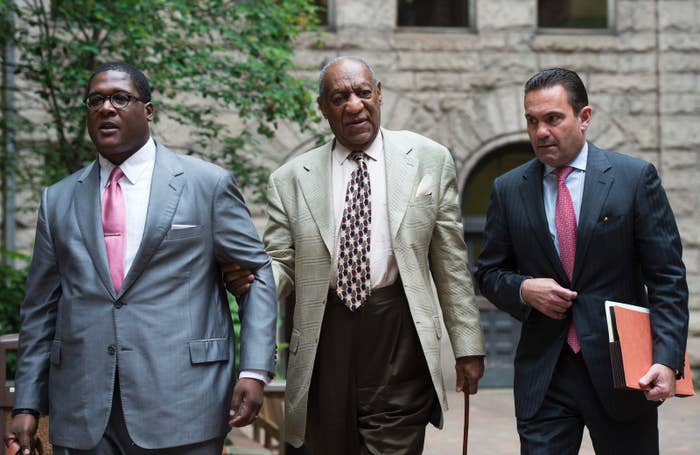 In 2004, Cosby befriended Andrea Constand, who was working as the womens' basketball team coach at Temple University, the comedian's alma mater. Cosby, a prominent former graduate, took an interest in Constand and offered to provide her career guidance.
Constand said she trusted Cosby, who was 37 years her senior and, after developing a paternal friendship with him, accepted his offer to meet at his home in Cheltenham, Pennsylvania in 2004 to discuss her future career plans. But instead of discussing job prospects, Constand alleges that Cosby drugged and raped her, according to a criminal complaint.
Three months after the alleged assault, Constand returned to her parents' home in Canada and told her mother what happened, according to her criminal complaint. In January 2005, the Constands reported the allegations to regional police, who ultimately informed Pennsylvania authorities.
Constand told police Cosby gave her three blue pills to help her relax, but after taking them, she lost all strength in her legs, felt nauseous, and could not keep her eyes open. Despite being "paralyzed," she told investigators she was aware that Cosby was "fondling her breast, put his hands into her pants, and penetrated her vagina with his fingers."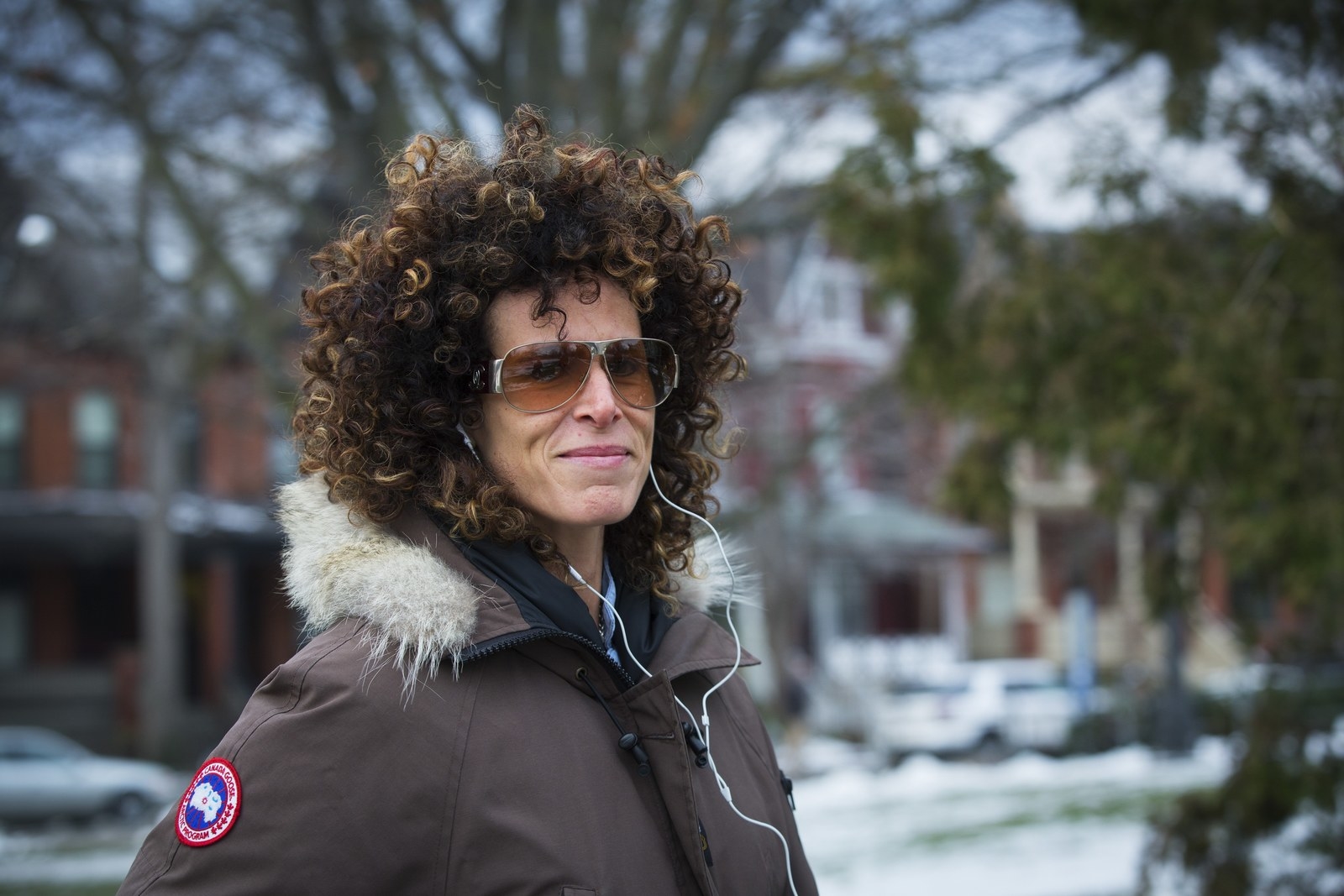 Cosby admitted to authorities that the incident took place, but said it had been consensual, according to the criminal complaint. Cosby also told police he apologized to Constand's mother and that his offer to pay for Constand to attend graduate school was turned down.
Then-Montgomery County District Attorney Bruce Castor issued a press release announcing there was not enough evidence to file criminal charges, but added that he would reconsider the decision should the need arise.
A month later, Constand filed a civil case against Cosby, claiming battery, sexual assault, and intentional infliction of emotional distress. The case was settled July 13, 2006.
But the case didn't end there, due in large part to a request filed by the Associated Press to unseal the civil testimony given by Cosby. Years later, as allegations from other women continued to mount, a federal judge in 2015 ordered portions of Cosby's deposition in the civil case be unsealed, citing public interest in the "stark contrast between Bill Cosby, the public moralist, and Bill Cosby, the subject of serious allegations."

In the deposition, Cosby admitted to procuring now-banned sedatives known as quaaludes in the 1970s to administer to women he was pursuing for sex. However, his attorneys intervened before he could answer a question about whether he had slipped any women the drugs without their knowledge.
The testimony ignited a fresh firestorm as more than 50 women — some well-known celebrities — came forward with their own allegations of being drugged and raped by Cosby in a similar way.
Then, on July 10, 2015, after determining the 12-year statute of limitations for prosecution of a sexual assault crime had not yet expired for Constand's case, the district attorney's office decided to reopen the criminal investigation.
On Dec. 30, district attorney Kevin Steele charged Cosby with three counts of felony aggravated indecent assault for allegedly raping Constand while she was unconscious and unable to resist.
Cosby unsuccessfully argued in court that he should be immune from the charges under an agreement he had made with Steele's predecessor in which he would answer questions in the Constand's civil deposition in exchange for no criminal repercussions.
WHAT'S AT STAKE FOR COSBY?
Cosby, who turns 80 on July 12, is facing up to 10 years in prison for each count of aggravated sexual assault. If convicted, Cosby would also have to register as a sex offender.
KEY PLAYERS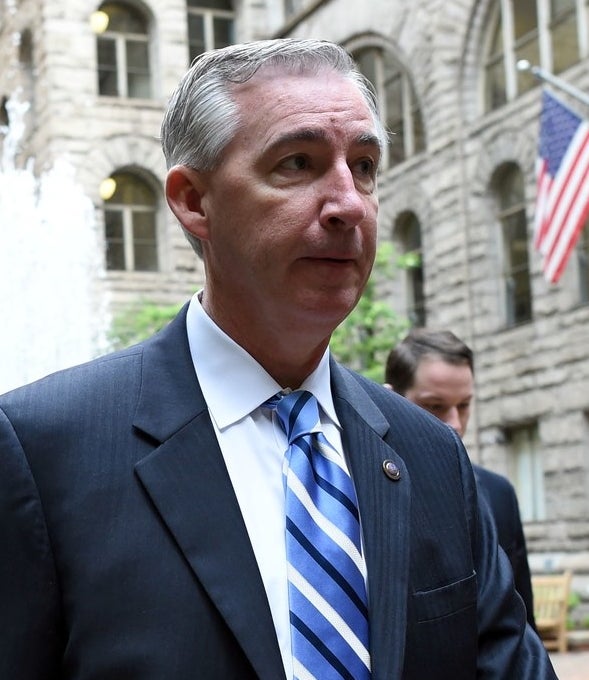 Steele, 50, is leading the state's criminal trial and made the decision of the previous district attorney to not prosecute Cosby a centerpiece of his 2015 election campaign.
Cosby is represented by Brian McMonagle, a former district attorney in Pennsylvania who has a reputation as a tough trial lawyer.
McMonagle successfully defended a woman accused of stabbing her husband 16 times; rapper ASAP, who was charged with assault; and helped a Roman Catholic Archbishop during the priest-pedophile scandal avoid testifying in open court.
Cosby is also represented by Angela Agrusa, a partner in the Los Angeles firm Liner Law, an experienced business litigator and trial lawyer.
WHAT DOES THE PROSECUTION NEED TO PROVE?
Prosecutors need to prove Cosby penetrated Constand's genitals with any part of his body without her consent when she was unconscious, and that he impaired her ability to consent by, without her knowledge, giving her drugs for the purpose of preventing resistance.
The prosecution will also likely try to show Cosby had developed a modus operandi in sedating and sexually abusing women. To that end, the judge is allowing only one of 13 other women with similar allegations against Cosby that the prosecutors wanted to call to the stand to testify.
WHAT TACTIC WILL COSBY'S DEFENSE TEAM TAKE?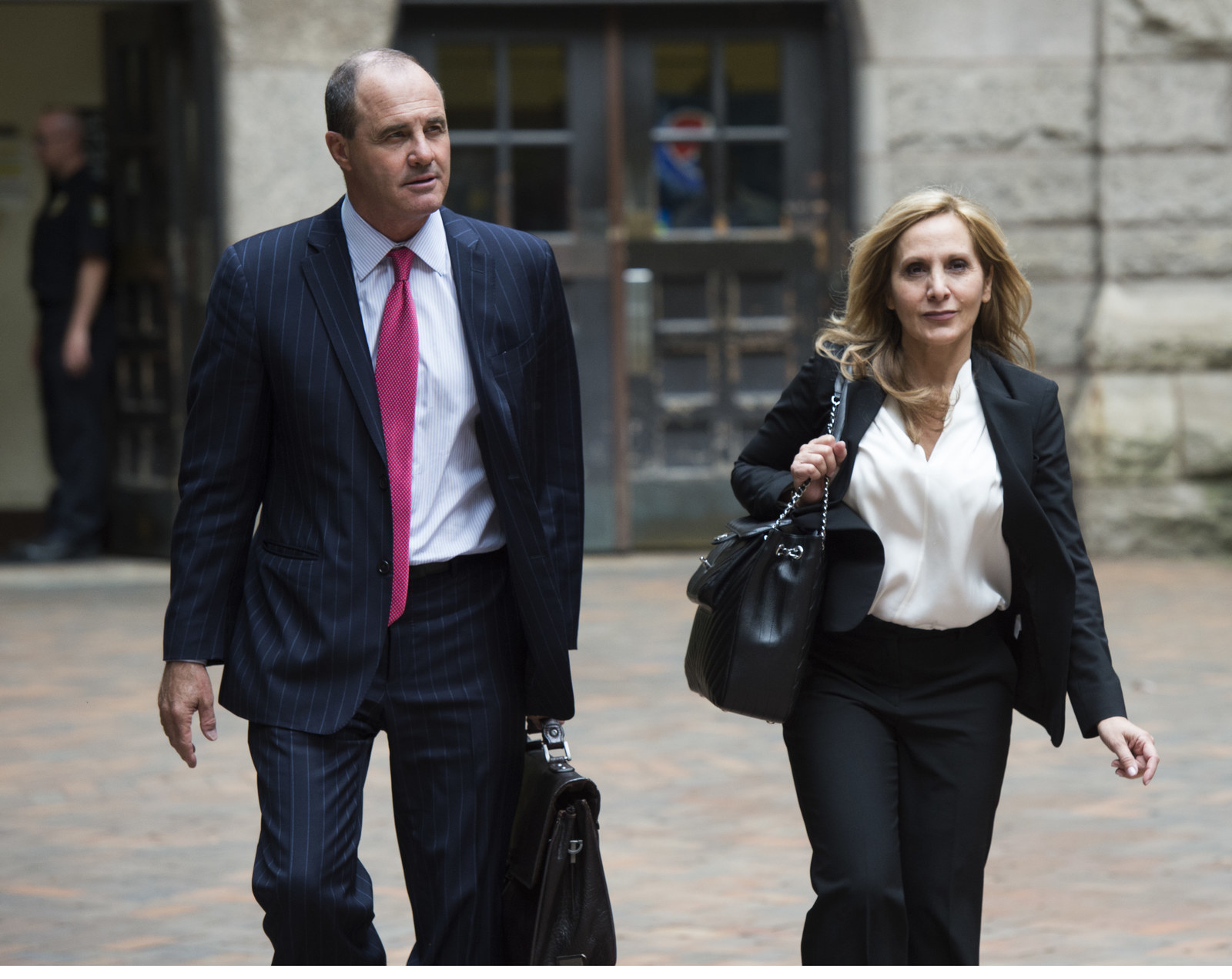 Criminal defense attorney Troy Slaten told BuzzFeed News the case will ultimately hinge on Constand's credibility. That means consent will be a key factor for the defense.
Cosby told police Constand never objected to his advances and did not tell him to stop that day at his home. (For her part, Constand alleges she was drugged without her consent and unable to resist.)
If the pretrials are any indication, attorneys may argue that the sexual assault allegations against the comedian are "old, vague, and unverifiable." They may also try to demonstrate that, due to the passage of time, evidence has been destroyed, memories have faded and, because alleged corroborating witnesses are no longer alive, that the prosecution's case cannot be proved beyond a reasonable doubt.
The defense could also go on the attack, Slaten said.
"Their defense tactic could be attacking all the evidence that the prosecution puts on and attacking the credibility of the witness," he said. "They can do things to attack the credibility and the veracity of the prosecution's case without having to really put on a defense."
WILL BILL COSBY TESTIFY?
Cosby said in an interview last month that he does not expect to testify in his own defense, deflating, at least for the time being, the specter of a America's Dad taking the stand in front of all of America.
"I just don't want to sit there and have to figure out what I believe is a truthful answer as to whether or not I'm opening a can of something that my lawyers are scrambling," Cosby told Michael Smerconish in an interview that aired May 15 on SiriusXM.
Cosby and his legal team, though, could still decide at any point during the trial that it's necessary to put him on the stand, which would be a huge legal gamble and shift in strategy.
"If Bill Cosby takes the stand, the entire focus of the trial will shift to whether or not the jury believes him and finds him credible," Slaten said.
Doing so could also open the door to evidence that was previously ruled inadmissible, he added.
That evidence could include the civil financial settlement with Constand, testimony from the 12 other alleged victims, or that Cosby discussed using the purported aphrodisiac "Spanish fly" on unsuspecting girls in his stand up routine.
KEY TESTIMONY TO LOOK OUT FOR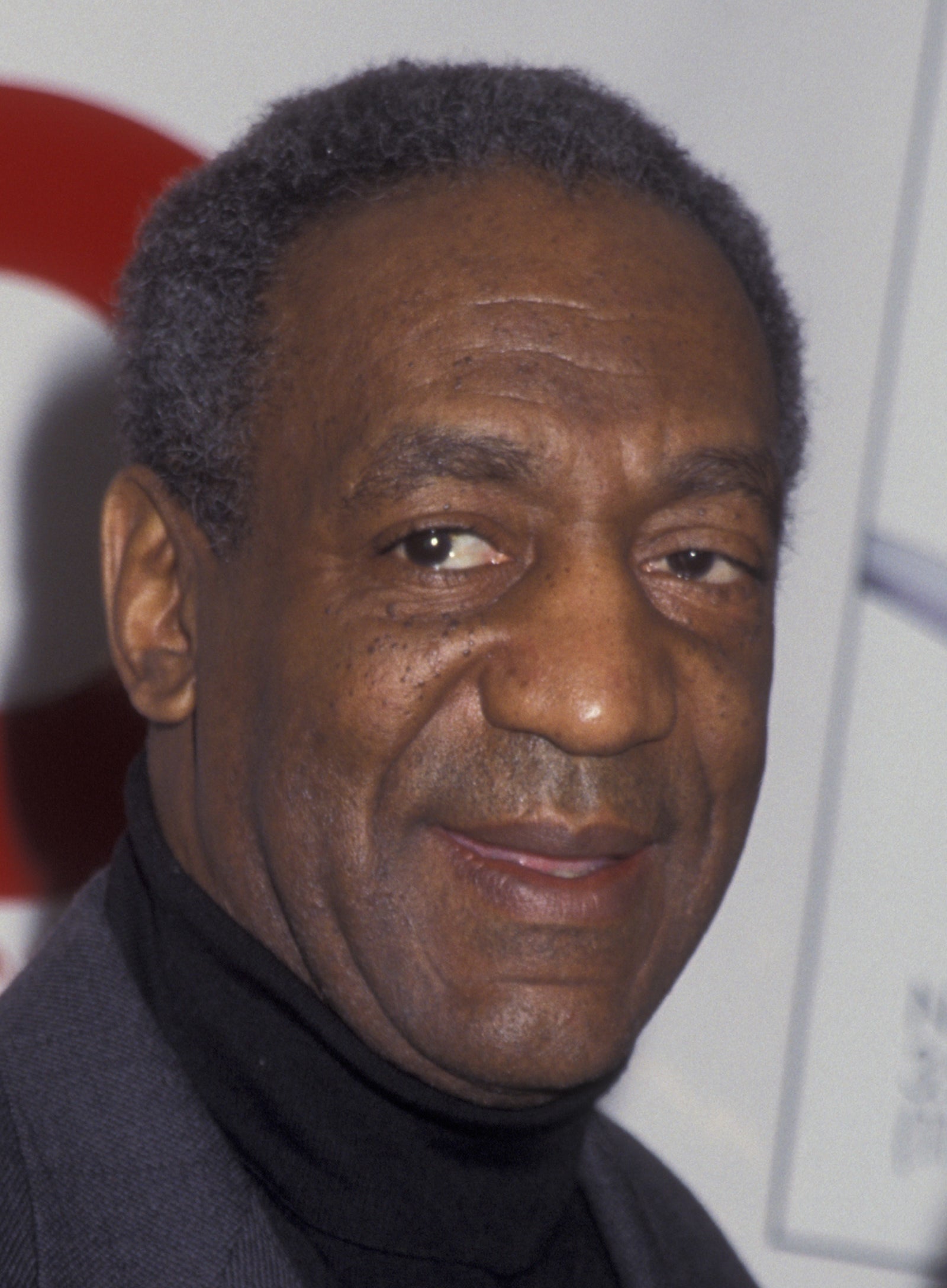 Prosecutors had sought to introduce the testimony of 13 women with sexual assault and drugging allegations against Cosby during the trial. But after a hearing in December, Judge Steven T. O'Neill decided to allow the testimony of just one other woman, identified as "Accuser No. Six."

O'Neill never published his reasoning in allowing only Accuser 6 to testify, but her claims against Cosby were regarding an incident that allegedly occurred eight years before Constand. At the time of the alleged assault, Victim 6, who willingly used her real name Kacey at a press conference with Gloria Allred, said she worked as an assistant to Cosby's personal appearance booking agent.
Cosby, who at the time was 58, allegedly invited Kacey to his Beverly Hills Hotel room and offered her wine, which she declined, according to testimony presented by Steele at the pretrial.
Cosby allegedly gave her a pill to relax and went to great efforts to make sure she took the pill, even going so far as to look under her tongue, Steele said. After she became incapacitated, Cosby allegedly used her hand to masturbate.
HOW WILL THE TRIAL UNFOLD?
The criminal trial is expected to last two weeks and attorneys on either side have been relatively mum about their strategies.
Meanwhile, courthouse personnel are preparing for an onslaught of reporters, who have already been warned against any tweeting or electronic transmissions during the proceedings. And those hoping to watch along from home, too bad - there will be no cameras allowed inside.
The 12-member jury will be sequestered at an undisclosed location for the duration of the trial.
Buckle in.