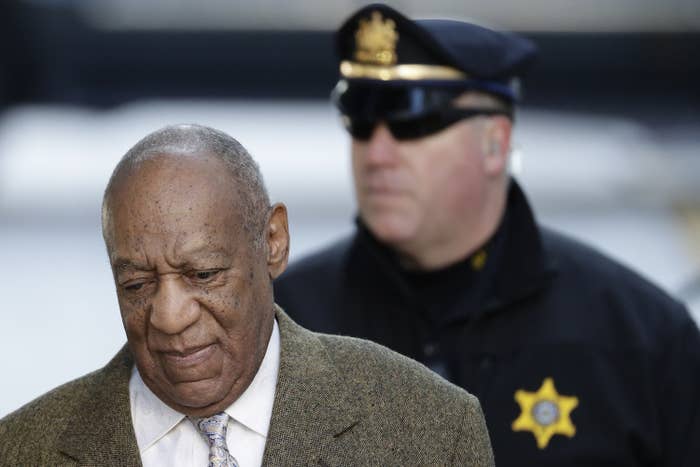 A judge will allow five other women who say they, too, were sexually assaulted by Bill Cosby to testify at his retrial next month, a ruling that could have major consequences in court.
The 80-year-old comedian is being retried for allegedly drugging and assaulting Andrea Constand at his suburban Philadelphia home in 2004 after the first jury was unable to reach a verdict last year, forcing the judge to declare a mistrial after six days of testimony and five days of deliberations.
On Thursday, Pennsylvania Judge Steven T. O'Neill ruled that five women, in addition to Constand, will be allowed to tell jurors similar allegations as prosecutors seek to paint Cosby as a serial assaulter.
Montgomery County District Attorney Kevin Steele tried to use a similar strategy in Cosby's first trial but was rejected. Instead, O'Neill only admitted the testimony of one other alleged victim, Kelly Johnson, who worked at the William Morris talent agency in the '90s when Cosby was a client. She alleges Cosby drugged and raped her at a Bel-Air hotel.
Cosby faces three felony charges for allegedly drugging and sexually assaulting Andrea Constand, a Temple University basketball coach, at his home in 2004. His defense team has argued that the effort to bring in additional accusers shows that the prosecution's case is weak.
But Steele says his office has investigated 50 claims of Cosby's "virtual identical drug-facilitated sexual assaults." He also argued in court documents that Cosby "has spent a lifetime entertaining audiences in front of the camera. Off camera, he has followed and, indeed, mastered, a more nefarious script — a victimizing sexual script."
The ruling on Thursday allows Steele to call any five of the women with allegations that his team has interviewed in preparation for trial.
"That is a very bad blow for the Cosby defense team," Shan Wu, a former sex-crimes prosecutor in Washington, told the New York Times.

Cosby, meanwhile, has recast his entire legal team and retained Thomas Mesereau Jr., who is known for securing an acquittal for Michael Jackson when he was charged in 2005 with 14 counts of child molestation. Mesereau also initially represented actor Robert Blake, who was charged with killing his wife. He was ultimately found not guilty.