Bill Cosby Countersues Sex Assault Accusers For Defamation
Bill Cosby on Monday filed a counter lawsuit calling the sexual assault allegations against him "malicious, opportunistic, and false."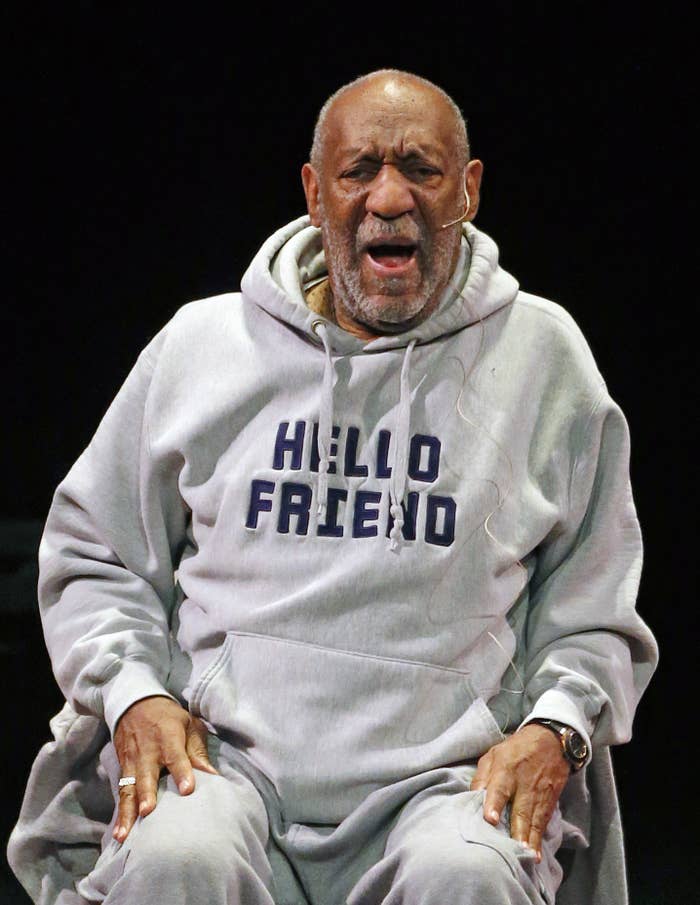 Bill Cosby on Monday countersued seven women who have accused him of sexual assault, calling their claims false and defamatory.
The women — Tamara Green, Therese Serignese, Linda Traitz, Louisa Moritz, Barbara Bowman, Joan Tarshis, and Angela Leslie — are part of an ongoing defamation lawsuit filed this year against the comedian and his representatives for publicly denying their claims of sexual assault. In his countersuit filed in federal court in Massachusetts, Cosby not only denies their allegations of abuse, but is suing for defamation, intentional infliction of emotional distress, and loss of business.
"Mr. Cosby states plainly that he neither drugged nor sexually assaulted the defendants and that each defendant has maliciously and knowingly published multiple false statements and accusations from Fall 2014 through the current day in an effort to cause damage to Mr. Cosby's reputation and to extract financial gains," Cosby's attorney, Monique Pressley, said in a statement.
Cosby is asking the court to order the women to publicly retract their accusations, which he described in his lawsuit as "intentional, extreme, outrageous, and morally repugnant conduct."
The women's attorney, Joseph Cammarata, issued a statement Monday, calling the countersuit a ploy to shift focus away from the sexual assault accusations.
"If anyone is surprised by Cosby's actions today, they shouldn't be. He's taken a page out of the defense attorney's playbook in an effort to shift the focus of this legitimate inquiry," Cammarata said. "It is curious that he has filed a claim only against these seven women, when there are scores of other women who have made similar allegations of sexual abuse and assault against Mr. Cosby. My clients remain resolute in their desire to have their day in court, sooner rather than later, and they each expect that their good name and reputation will be restored."
Read Bill Cosby's Countersuit Here:
Download PDF