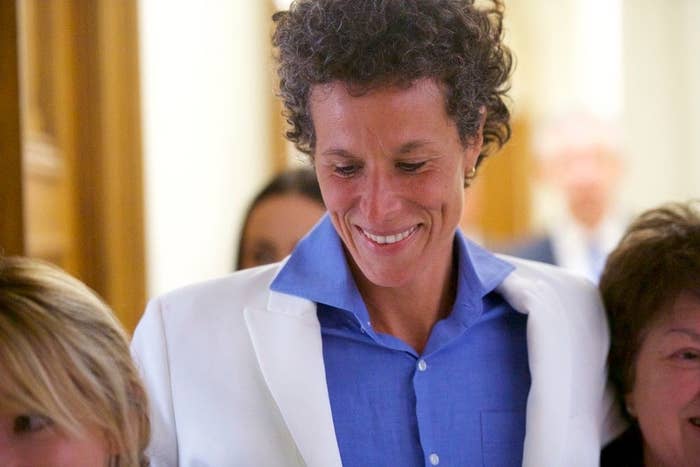 Beyond a constant smile, the woman Bill Cosby was convicted of raping reacted on Thursday only through one of her attorneys, who thanked the prosecutors who took her case to a jury for a second time after a mistrial last year.
"I am so happy today that I can say, although justice was delayed, it was not denied," her attorney, Dolores Troiani, told reporters.

But Constand wasn't the only woman at Cosby's trial to accuse the 80-year-old comedian of also drugging and sexually assaulting them. A handful of them, in fact, were in the audience for the nearly three-week trial and were there when the verdict they so desperately wanted was read aloud in court, setting off a wave of emotion that included relief, validation, gratitude, and, for some, disbelief.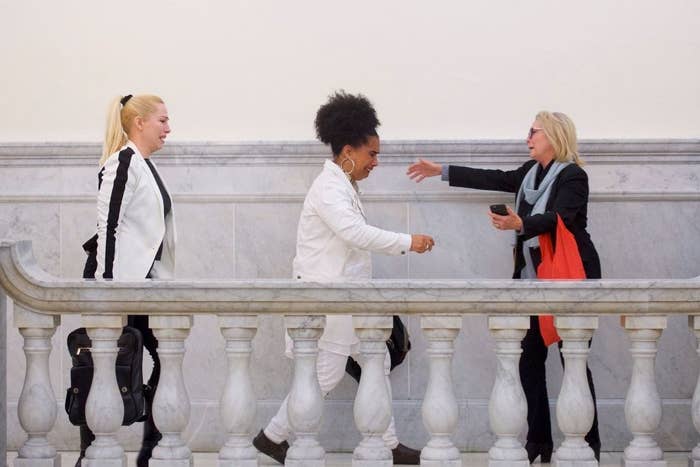 Here's how some of Cosby's accusers reacted to the guilty verdict:
Victoria Valentino
"I just couldn't believe it," Valentino told BuzzFeed News of hearing the verdict. "It took me. I just stood there. I didn't know whether to laugh, cry, jump up and down, dance, sing, yell, or get crazy."
Valentino, who was in court for each day of the retrial and the mistrial, said minutes before the verdict was announced she went outside to get some fresh air. By the time she got the notice of the verdict to return to court, she was too late to make it inside the courtroom. So she stood by the exit as they brought Cosby out.
"I was waiting to see him in handcuffs — that is what I wanted to see, but unfortunately we didn't get to see that. But I stared him down. I just stood there, proud and strong," she said.
The former Playboy Playmate alleges Cosby drugged and raped her in the late 1960s. She also repeated what many Cosby accusers said after the verdict: relief that the justice system worked.
"We have been vindicated and we have been validated. And we now know that the justice system actually works, that the law is behind us, and women are being believed. Women are being listened to," Valentino said.
Lili Bernard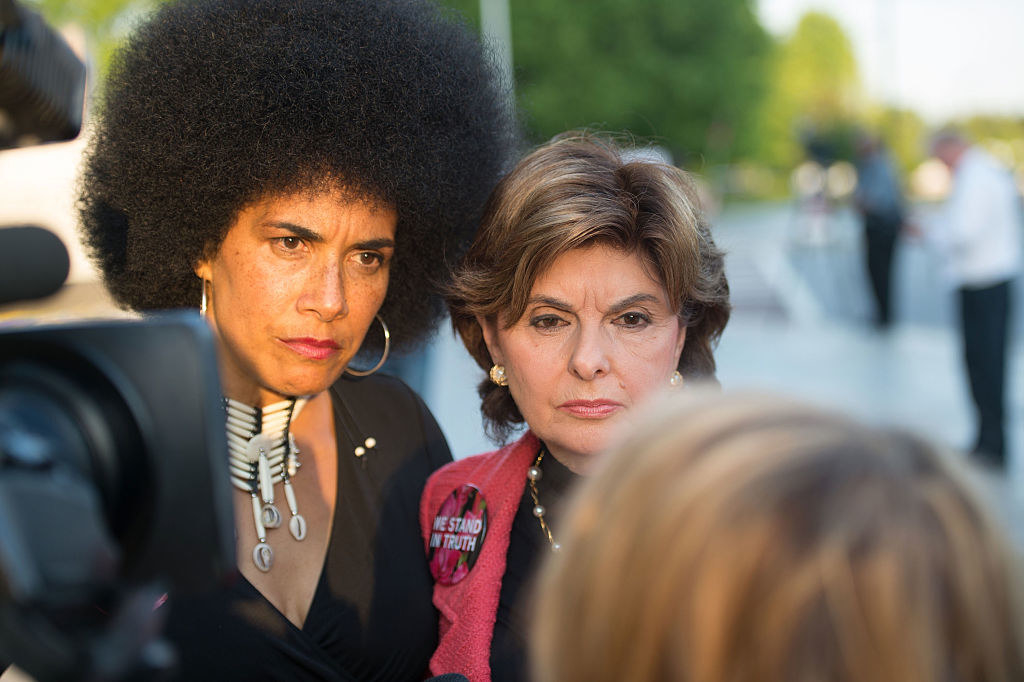 "I feel like I need to be pinched and woken up from this dream," Bernard, who alleges Cosby drugged and raped her in the 1990s, told BuzzFeed News.
She added that the verdict was an important milestone in the sea change of attitudes toward sex assault accusers in the wake of the #MeToo movement.
"This is a victory not just for all these people that I mentioned and the 62 publicly known Cosby survivors, but it is really a victory for humanity," she said. "It is a victory for all sexual assault survivors, whether you are an adult, a child, a female, or male. It is momentous. The culture has turned a tremendous corner here."
Kristina Ruehli
Ruehli also attended the retrial and said she had been hopeful that her expectation of a guilty verdict would come true.

"I have a law degree and have been a juror, and the questions the jury was asking were a tip-off," she said.
Ruehli praised Constand and the other accusers who testified for seeing the second court case through.

"Hats off to the tenacity of the victims, the media, and the justice system," she said. "In these trying times in our nation, it worked."
Patricia Steuer
"I'm stunned," Steuer told CNN. She alleges Cosby assaulted her twice more than 30 years ago when she was an aspiring singer.
"This is not something I expected in my lifetime, and I'm also elated. I'm elated for Andrea and I'm elated for all the women who have been affected in their lives by this kind of event."
She added: "I hope it's empowered women. I hope they know now that this is proof that they don't have to stay silent anymore."
Janice Baker-Kinney
Baker-Kinney, who testified at the retrial that Cosby drugged and assaulted her in 1982 when she met him as a bartender in Reno, Nevada, said on Twitter that she was "so grateful that this jury was able to distinguish the facts and really hear our true pain versus the defense's shameful fictional nonsense, their vitriol and their stereotypical victim blaming."
She also conveyed what she was feeling.
"Joy that finally justice has been served. Relief that the years of this toxic chain of silence has been broken and we can now move forward with our heads held high as survivors and not victims," she wrote.