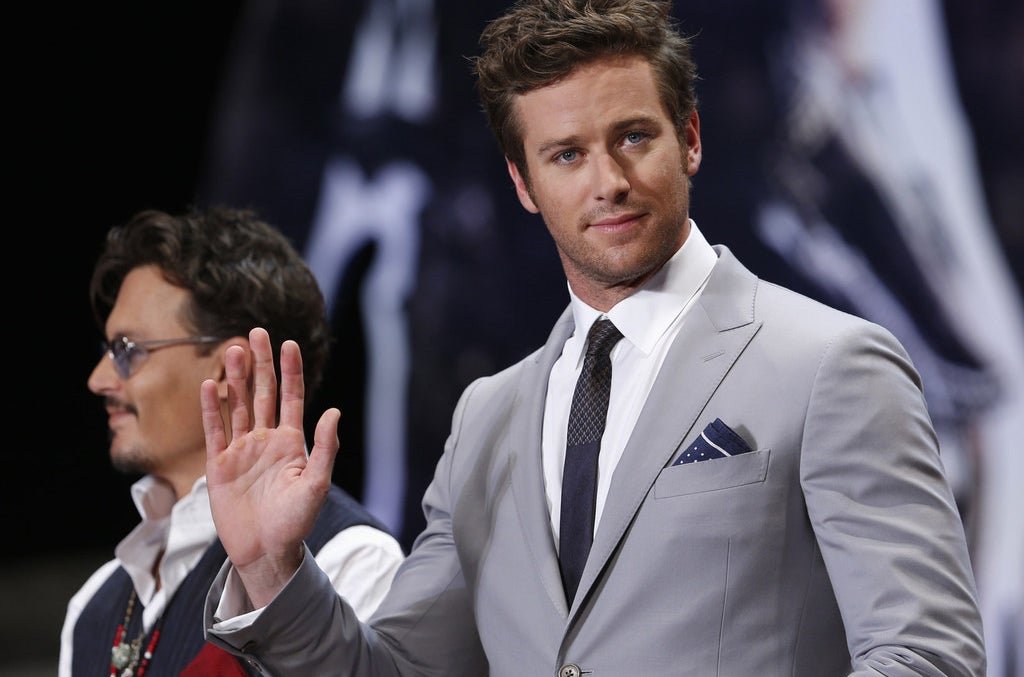 Shortly after Joaquín "El Chapo" Guzmán was recaptured in a surprise raid last week, Mexico's attorney general announced another bombshell: The famed drug lord had been caught because of a courtship with actor Sean Penn over his life rights for a movie.
But he wasn't the only famous drug cartel boss purportedly in the crosshairs of Hollywood.
Armie Hammer, known for his roles in The Man from U.N.C.L.E., The Lone Ranger, and The Social Network, confirmed exclusively to BuzzFeed News this week that after nearly three years, he has secured the life rights for one of El Chapo's infamous rivals, Mexican cartel leader Edgar Valdez-Villarreal, aka "La Barbie."
So nicknamed for his fair skin and light eyes, La Barbie faces life in prison after pleading guilty earlier this month in Atlanta to drug trafficking and money laundering in what came to be a massive U.S. drug-smuggling operation.
His rise from a small-town high school football player in Texas to a top lieutenant for a powerful Mexican drug cartel is the stuff of legend and, like the life of El Chapo, was the subject of a prominent Rolling Stone feature. Legendary Studios has bought the rights to that 2011 story, but Hammer now owns La Barbie's life rights and with it, first-hand access to bring his story to the screen.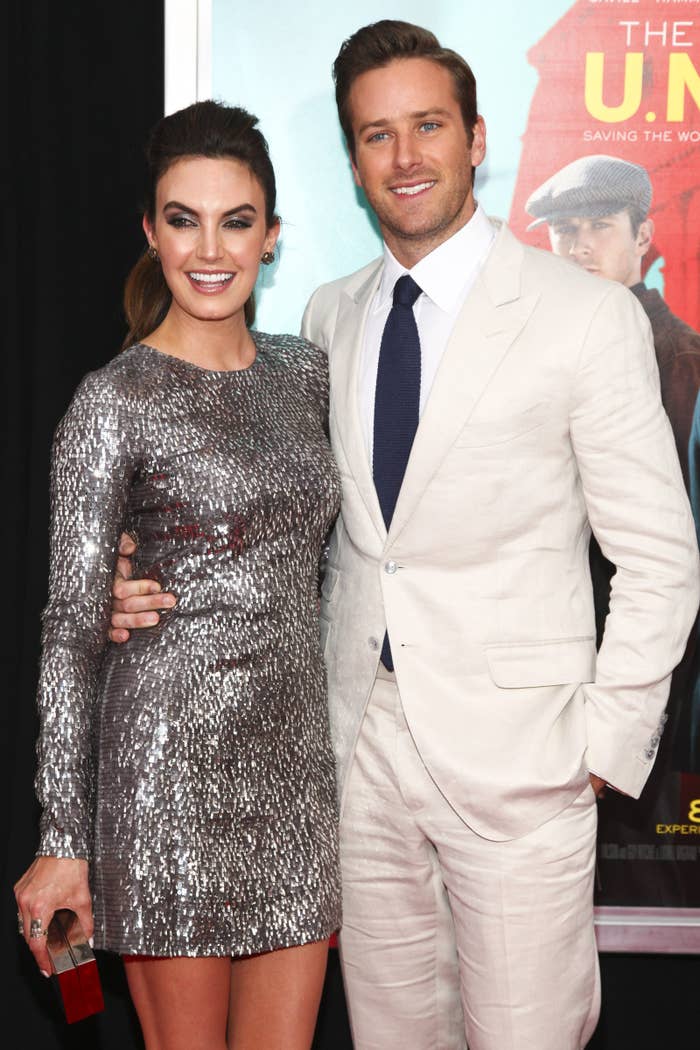 "Owning La Barbie's life rights was the most important thing to us," Hammer told BuzzFeed News. "We knew that having direct access to him meant access to stories that were never intended to see the light of day."
La Barbie's life follows a similar trajectory to El Chapo's: A small-town street dealer rises to the top of the drug trafficking food chain through grit, cunning, and violence.
La Barbie, now 42, began his drug trafficking career as a marijuana distributor in the border town of Laredo, Texas. But he soon gained cocaine customers in Louisiana, Tennessee, and Mississippi. His activities eventually escalated into regular shipments of cocaine as large as roughly 400 pounds to his customers.
La Barbie eventually entered into a business relationship with Arturo Beltrán-Leyva of the Sinaloa Cartel in Mexico, coordinating shipments of cocaine from South America using speedboats, airplanes, and bribes to law enforcement, federal prosecutors say. The cocaine was then transported across the border into the U.S., where La Barbie started using semi trucks containing hundreds of pounds of cocaine up to twice a week.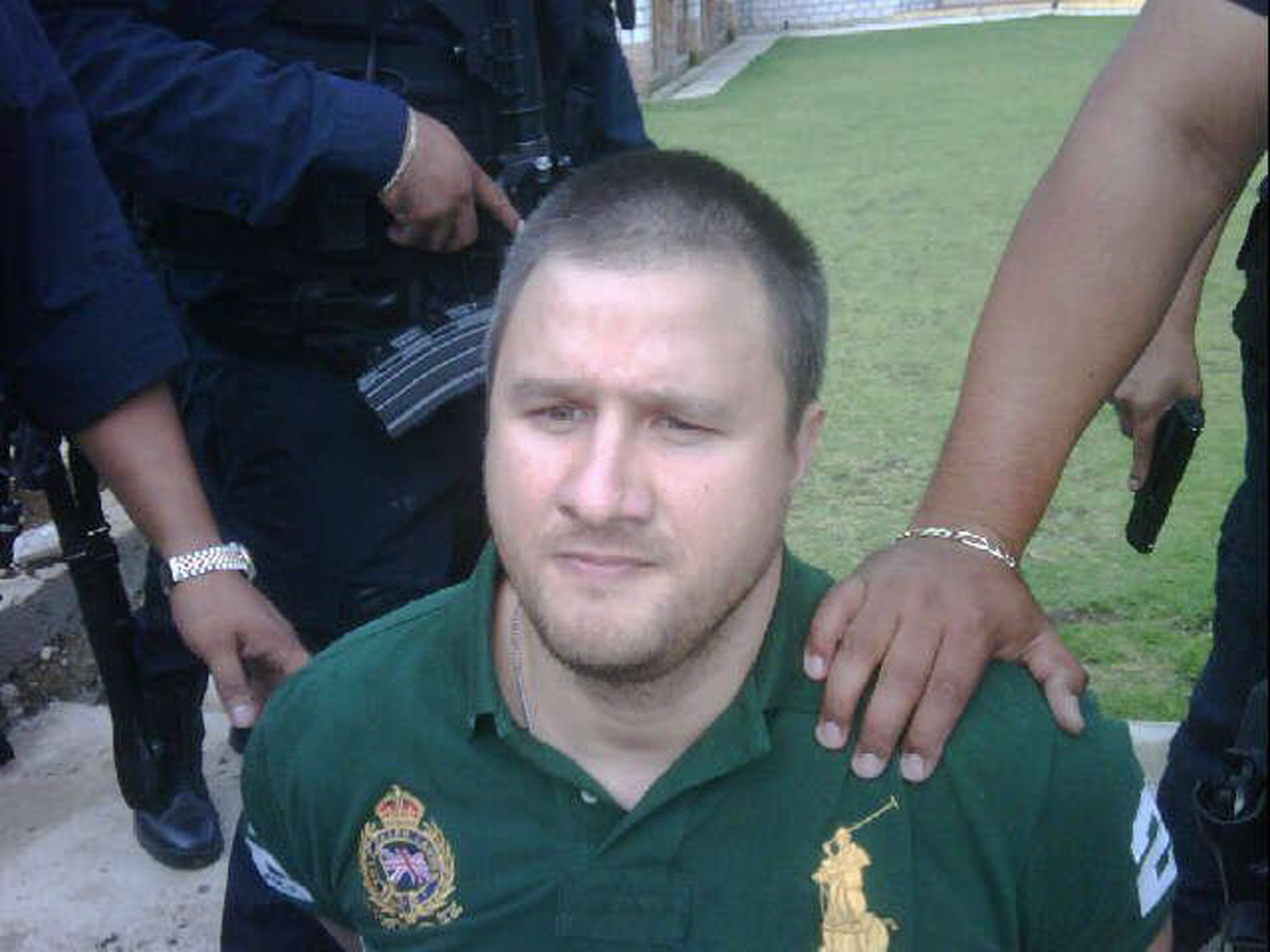 At the time of his arrest in 2010, he was believed to be the highest-ranking American-born member of Mexico's drug trafficking network, capitalizing on his connections in the U.S. to become a top lieutenant in the Mexican Beltrán-Leyva Cartel.
After five years in Mexican custody, it was El Chapo's brazen prison escape in 2015 that set La Barbie's long-stalled extradition to the U.S. in motion. Suddenly, and with no warning, authorities showed up at his cell and hauled him out along with five other inmates.
"They don't give anyone notice because they are afraid there will be an escape attempt," La Barbie's attorney, Kent Schaffer, told BuzzFeed News. "The Chapo escape already hurt, but if other people escaped as well it would provide worldwide embarrassment that they would never recover from. So the easiest thing to do would be to put them all on the plane and ship them back, which they did."
Hammer's quest to obtain the rights to tell La Barbie's life story started in 2012 when the Lone Ranger star himself was locked up in Sierra Blanca, Texas, after he was caught at a border checkpoint with three medicinal marijuana cookies and a brownie (the case was later dismissed). His wife, journalist Elizabeth Chambers-Hammer, then called the top lawyer in El Paso, who also just happened to represent La Barbie — Schaffer.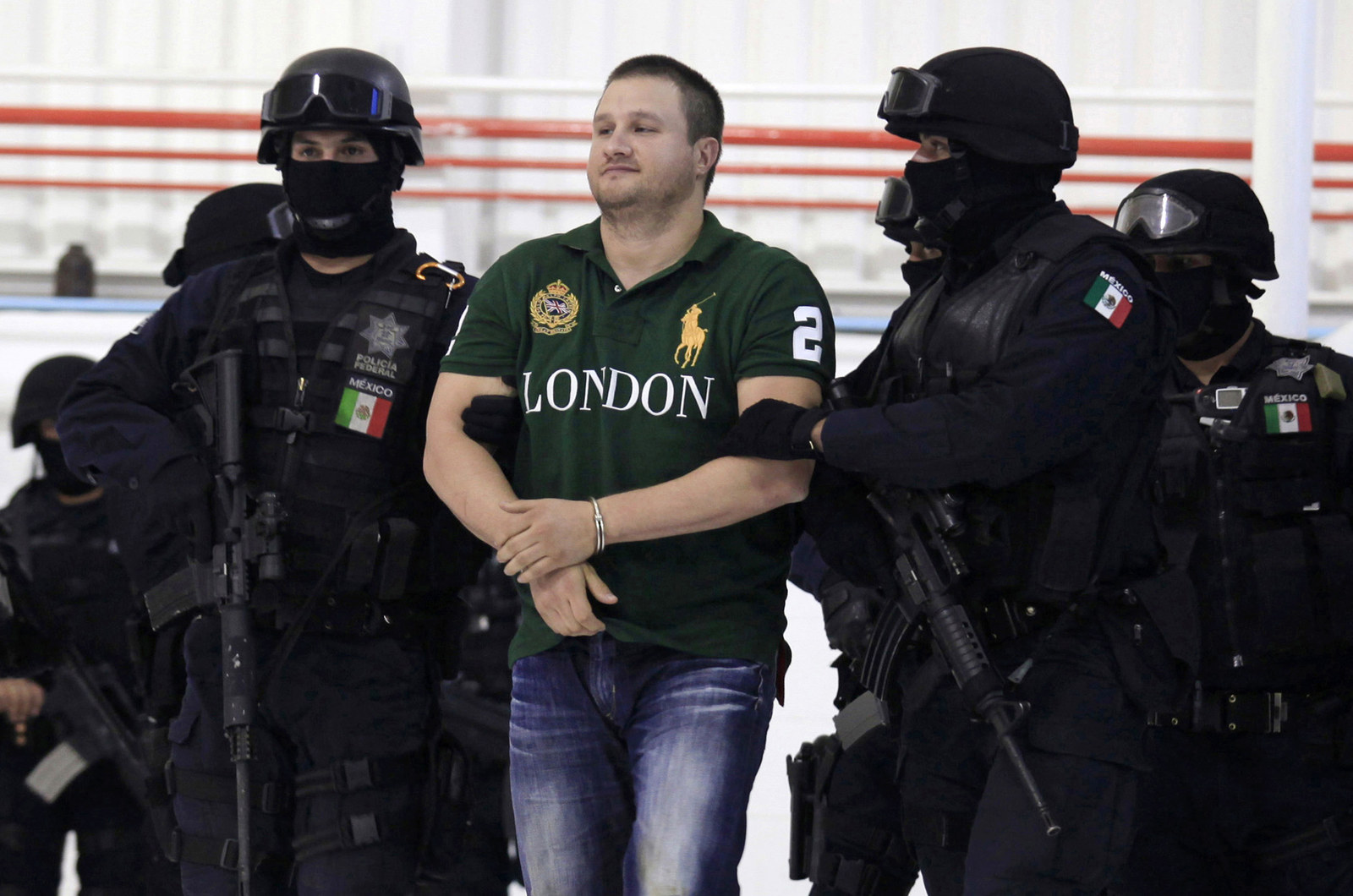 "Elizabeth contacted me when Armie was still in jail over a little marijuana charge and she talked to me for the first 20 minutes about getting life rights to Edgar's story, and then she said, 'By the way, my husband is in jail. Can you get him out?'" he said.
Chambers-Hammer and her husband became intrigued by La Barbie's life after reading the Rolling Stone profile, "An American Drug Lord In Acapulco." For all his ruthlessness — including videotaped executions of Zetas cartel members that were famously sent to the media — La Barbie was also known for a seemingly incongruous humanity. He maintained an unwritten gentleman's code of not harming the women and children of his rivals. And despite his staggering wealth, his dress code consisted primarily of simple polo jerseys, a fashion trend later emulated by many Mexicans.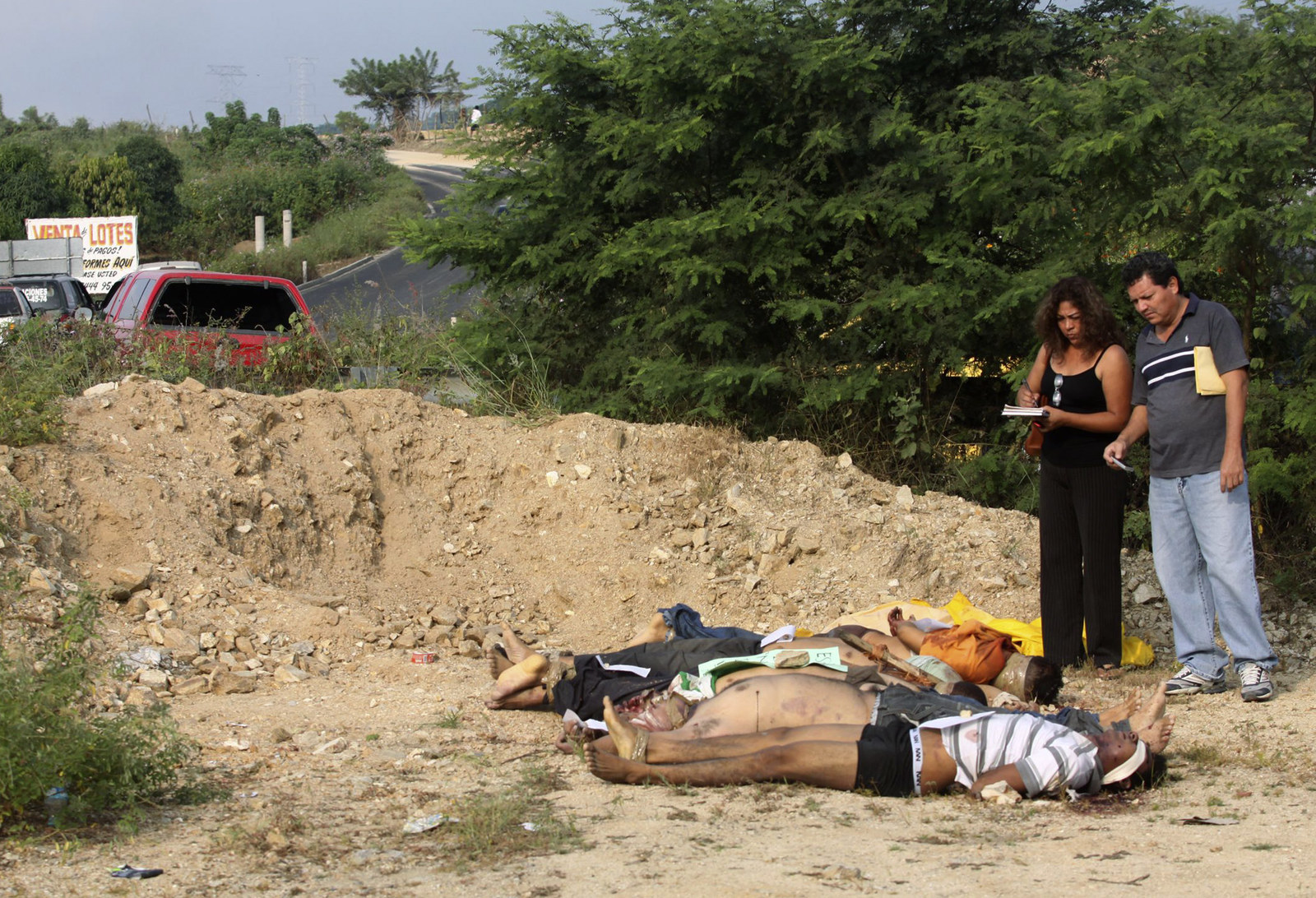 "There is something about him that is compassionate, which I know is crazy to say about a drug lord," Chambers-Hammer said.
After meeting with one of La Barbie's family members to establish trust, the Hammers began the nearly three-year process of exchanging letters since face-to-face meetings at the notorious Altiplano prison were impossible. And then, in 2015, the deal was made to secure his life rights.
Hammer now plans to produce a television series or movie based on the drug lord's life, and is open to playing the title character, although there is no timeline for the project.
"It was very serendipitous that our paths would cross with Edgar," Hammer said, "but once we heard more, we knew this was something we had to jump on."